Cars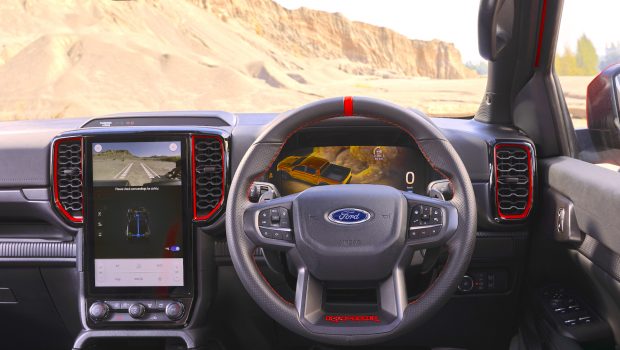 Published on February 26th, 2022 | by Daniel Sherman Fernandez
0
Here Is The Cabin Look Of The All New Ford Ranger Raptor
Is the Ford Ranger Raptor cabin looking more like a SUV cabin?
With its all-new look that builds on Next Gen Ranger's bold, strong style comes better cabin features. Flared wheel arches and C-clamp headlight designs emphasize this pick up's width, while bold F-O-R-D lettering on the grille and the tough separate bumper add more visual muscle.
Inside, the theme continues to emphasize Ford Ranger Raptor's off-road performance and high energy nature. The cabin features all-new, jet fighter-inspired sports seats in the front and rear to increase comfort and offer more support during high-speed cornering.
The Code Orange accents on the instrument panel, trim and seats are mirrored by Ranger Raptor's ambient lighting, which bathes the interior in an amber glow. A premium leather sports heated steering wheel with thumb swells, on-center marking and cast-magnesium paddle shifters completes the sporty feel.
Occupants will also benefit from the latest digital technology; the high tech cabin features a 12.4-inch all-digital cluster and 12-inch center touchscreen boasting Ford's new-generation SYNC 4A® connectivity and entertainment system that delivers wireless Apple CarPlay and Android Auto™ compatibility at no extra cost. A 10-speaker B&O® sound system provides the soundtrack to your next adventure.
This latest Raptor also has some interesting new cabin features. Interestingly, there is also a premium 10-speaker B&O® sound system that will keep you and your passengers entertained on every journey.
The most interesting is the 'noise' adjustments. You can use 'Quiet' which prioritizes quietness over performance and sound to keep the peace with neighbors on early mornings.
Or you can use 'Normal' which is intended for everyday use, this profile offers an exhaust note with presence while not being too loud for street use. This profile is applied by default to Normal, Slippery, Mud/Ruts, and Rock Crawl drive modes.
Then there is the all popular 'Sport' which offers a louder and more dynamic note and one that will be used by most drivers.
Finally, there is 'Baja' which happens to be the most striking exhaust profile in both volume and note. With the 'Baja' mode in use, the exhaust behaves more like a straight-through system. This is Intended for off-road use only.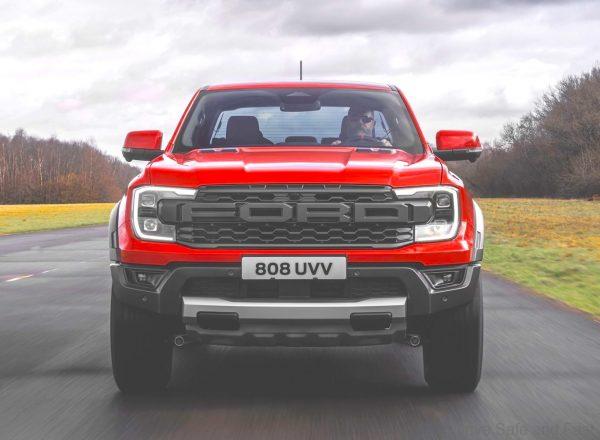 Currently the Ford Raptor in Malaysia sells for just under RM199,000. We wonder if this all new Raptor with an all new petrol engine will be priced the same or more as it comes with also new cabin features and better off road ability. Best to check with your local Ford dealer to confirm this.