Automotive
Published on February 8th, 2022 | by Subhash Nair
0
Koenigsegg Announces Plans To Expand Their Facilities
Swedish hypercar manufacturer Koenigsegg will be expanding their Valhall park facility, where the Gemera is made.
Koenigsegg is one of those very rare companies that managed to out-engineer larger, more established car companies and deliver truly unrivalled products with bespoke parts. The company is apparently doing pretty well as it has just announced expansion plans to the grounds of their current office building. They plan on building an all-new, state-of-the-art Gemera factory.
This new factory will have:
a high tech production and assembly line
a customer lounge
offices
event, showroom and retail spaces
warehousing and pre-production spaces
experience centre
potentially, an all-new on-site track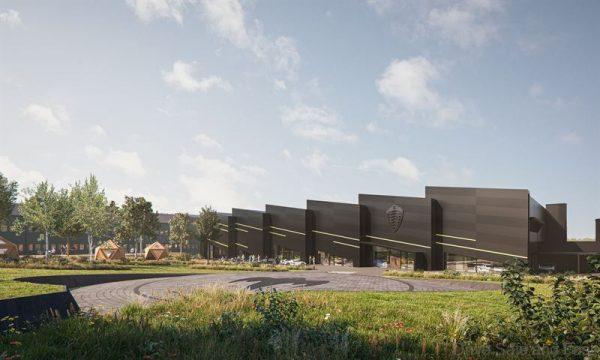 When this expansion is complete, the building's footprint will cover some 30,000 square meters. This dwarfs the 11,000 square meter Ängelholm facility that was established just last year by Koenigsegg.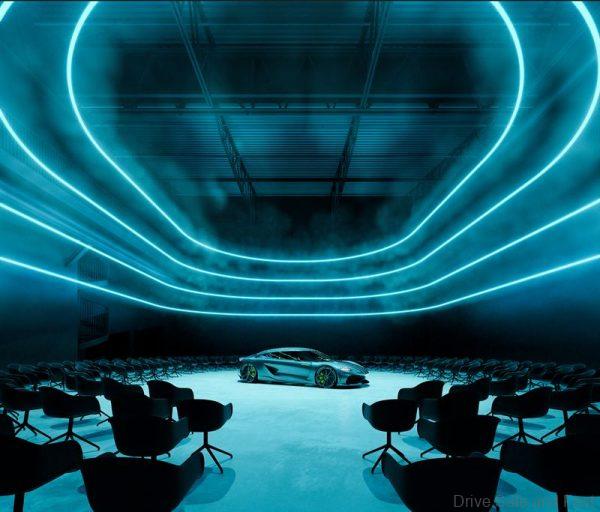 As mentioned, this new Gemera factory is connected to the company's existing office building. It is also adjacent to four former air force hangars which were converted into production lines for Koenigsegg vehicles. This Valhall park facility is tied to the Koenigsegg Ghost badge that is found on their vehicles and the expansion of the facilities by these hallowed grounds allows the company to keep using those badges on newer vehicles that will be produced in the new building. Learn more about the Ghost badge and the F10 Air Force Ghost Squadron that inspired its use here.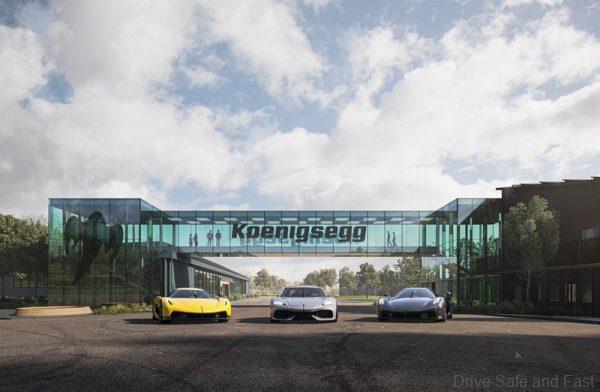 Koenigsegg were happy to share renders of what they imagine the new Gemera factory will look like. They say the shape will follow an accordion-like layout of old Swedish factories for space and daylight maximisation. Inside, the factory can be expanded for growth of their Gemera production.
Here's an excerpt of the press release detailing the company's plans for this expansion.
PRESS RELEASE
With Koenigsegg poised for growth, this factory will also accommodate the company's megacar engineering and technology development initiatives over time. Additionally, the new Gemera factory will welcome customers in its ultra-modern customer lounge with its real-time life-size specification process. Future unveilings and announcements can also be made live on location at its cinematic event space.
Just outside the Gemera factory and the main office building, Koenigsegg has plans to add an on-site track with technical corners to accommodate on-location pre-delivery testing and prototyping trials. The proximity of all of Koenigsegg's facilities represents the company's synergized and in-house approach to design, engineering, sourcing, production, assembly, prototyping, and research and development. To further Koenigsegg's focus on employee wellbeing and productivity, manicured and interactive green space featuring outdoor gyms, alfresco decking for staff dining, and tree pods for outdoor meetings in the warmer months will be added around the Koenigsegg facilities at Valhall park. To top things off as part of Koenigsegg's aim to become CO2-neutral the company will install solar panels to the maximum extent allowed to further utilize the many flat roof areas of its unique facilities.
The company is also excited to announce the building of its very own experience center where curious visitors and longtime fans can visit Valhall park – the home of Koenigsegg. This 800 square meter center will feature cars past and present on rotation in a gallery space alongside unique ways of experiencing the incredible Koenigsegg story.
Naturally, the expansion of Koenigsegg's on-site facilities necessitates heightened recruitment initiatives. Koenigsegg is now on a path to hire another 100 engineers and 150 production staff by the end of 2023, totaling a headcount close to 800 employees then.