Automotive
Published on March 14th, 2022 | by Subhash Nair
0
All-New Hongqi H5 Debuts, Ditching Mazda6 Underpinnings
The Hongqi H5 has been improved and it now uses an in-house platform.
Hongqi may not be one of the famous Chinese brands outside of its home country, but it's definitely one of historical significance. It was originally meant to carry dignitaries and Communist party leaders in the Middle Kingdom. Today, the brand has reemerged under the FAW group. In 2017, the company used Mazda's platform on the older Hongqi H5 sedan. This week, we're seeing a new Hongqi H5 sitting upon an in-house platform developed by FAW.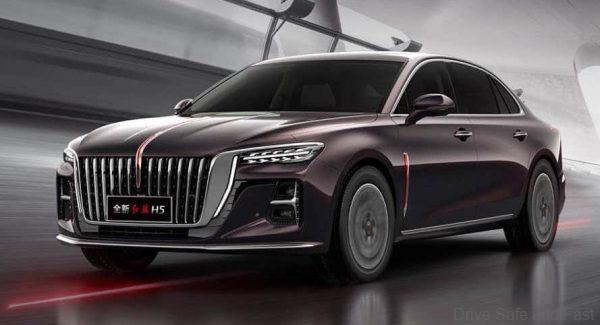 The new full-sized sedan returns with a large front grille with vertical chrome slats and a hood ornament extending from the centre of the grille. This large chrome grills is reminiscent of one of Hongqi's earliest cars, the CA72, which was based on a Chrysler Imperial.
It has that old-school luxury look to it despite being an obviously modern vehicle. They've done some other interesting things to the design, including red trim pieces on the fenders that match the hood ornament, LED daytime running lights around the side of the grille and a 'coast-to-coast' rear light design.
The Hongqi H5's interior features a portrait-oriented infotainment unit with some physical buttons at the bottom. There's also a fully-digital instrument cluster, an electric parking brake, generous amounts of leather and some metal trim throughout the vehicle. The shifter unit looks like it may use shift-by-wire technology.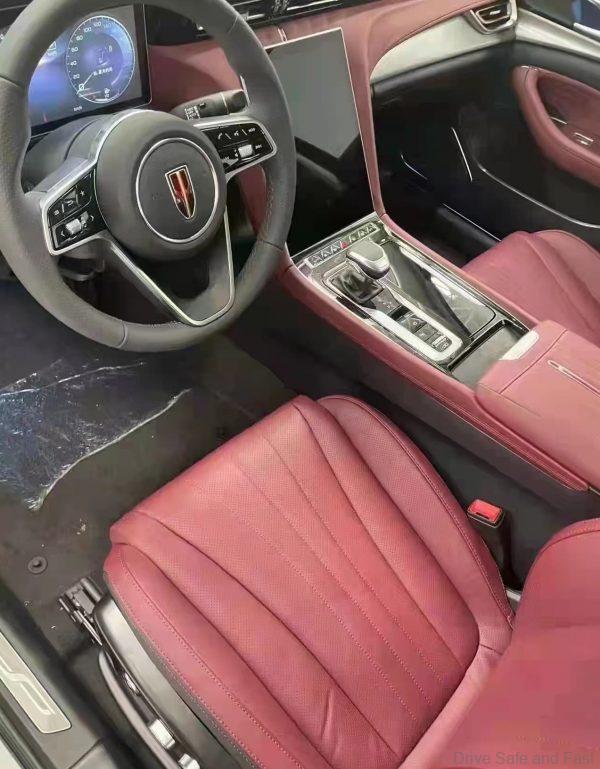 The Hongqi H5 will be powered by a new 2.0L turbocharged petrol engine which ought to be good for 200horsepower and 260Nm of torque. A 1.5 turbocharge petrol will also be available in the Plug-in Hybrid Electric Vehicle variant of the Hongqi H5 when the car debuts at the Beijing Auto Show 2022.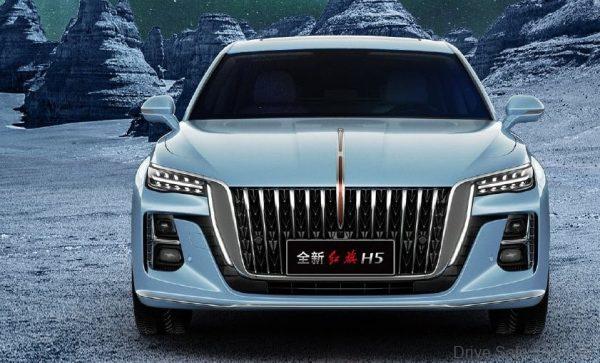 The colours that will be available for the Hongqi H5 include Hongqi Red, Alpine White, Quantum Silver Gray, Magic Night II, and Firefly Brown. While we doubt the Hongqi H5 will ever see the light of day in Malaysia, it is worth noting that the company's electric vehicles do get exported to other markets outside of China.