Automotive
Published on March 26th, 2022 | by Daniel Sherman Fernandez
0
Kia EV6 Electric Car Is Coming To Malaysia This April 2022
Dinamikjaya Sdn Bhd will be bringing in the EV6 to kick-start their EV offensive.
The EV6 is Kia's first dedicated BEV to be influenced by the new design philosophy, which embodies Kia's shifting focus towards electrification. In case you did not know this, the Kia brand in Malaysia is now looked after by Dinamikjaya Sdn Bhd (which is part of the Bermaz Motor group that looks after Mazda in Malaysia).
This EV6 was nominated for the 2022 'Car of the Year' just two months after its launch and that alone says a lot for this all new Kia vehicle.
Then there is promise that this all new KIA electric car will deliver the very best ownership experience by making the electric lifestyle a viable option for day-to-day mobility, but, will it be for the wealthy Malaysian only.
Well, the EV6 shares all its technology and also platform with the successful Hyundai IONIQ 5 which means its selling price will be very close. The Hyundai IONIQ 5 selling prices are as follows, IONIQ 5 Lite from RM199,888, IONIQ 5 Plus from RM229,888 and the IONIQ 5 Max is priced from RM259,888.
This means, the EV6 will be priced almost similar and will probably also have 3 variants. The selling price in South Korea starts from RM163,000 (base model) and it has been selling very well since launch.
So, there is a good chance that the selling price will start from RM198,000 which is a little more than the Nissan Leaf and Mini EV selling price. However, the EV6 is bigger, better equipped and more striking in its design.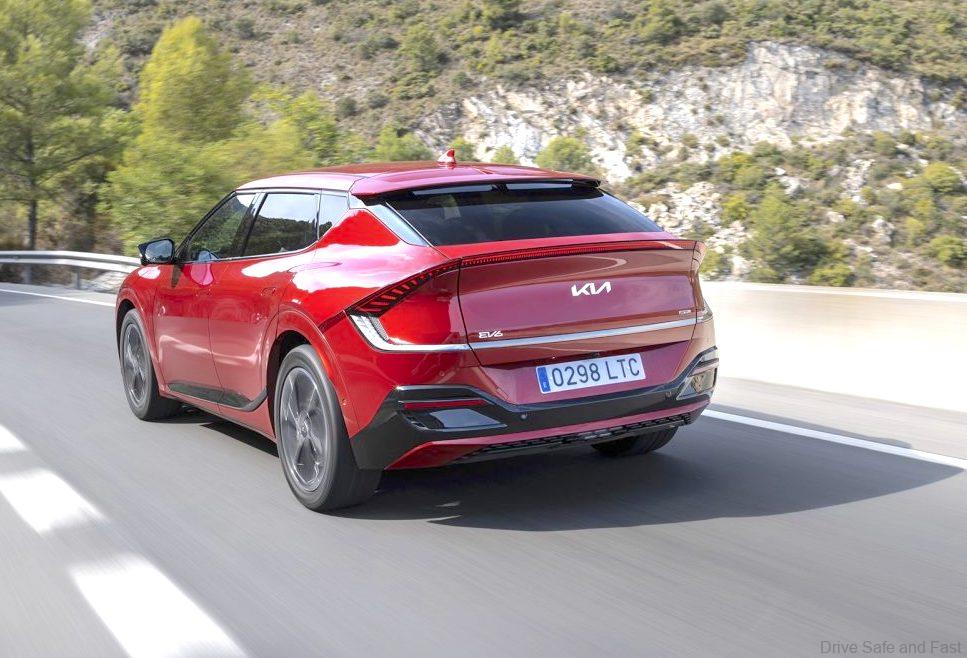 The EV6 is the first dedicated BEV produced by Kia using the all-new Electric Global Modular Platform (E-GMP) and forms the first part of Kia's transition to the new era of electrification under its new brand slogan, 'Movement that inspires'.
The EV6 brings long-range, zero-emissions power, 800V ultra-fast charging and distinctive styling to the crossover SUV market. The 800V charging capability means EV6 can go from 10 to 80 percent battery charge in just 18 minutes, while the GT version, engineered to inspire consumers with exciting driving performance, can accelerate from 0-to-100 km/h in 3.5 seconds with a top speed of 260 km/h.
It also kicks off the brand's mid-to-long term strategy for BEVs, plug-in hybrids (PHEV) and hybrid electric (HEV) vehicles to make up 40 per cent of Kia's total sales by 2030, with an annual sales target of 1.6 million units for these eco-friendly models.
Kia aims to grow its global BEV sales to 880,000 units in 2030 and become a top global seller. EV6 is the first of 11 new global BEV models from Kia by 2026 – seven of which will be built on E-GMP architecture, and four will be derivative EVs based on existing models.