Cars
Published on March 1st, 2022 | by Daniel Sherman Fernandez
0
Mitsubishi Xpander Is A Versatile Vehicle For Younger Malaysians
Have you test driven the Xpander yet?
Many younger Malaysians work in the Klang Valley, but weren't born there. It's not uncommon for parents to be stuck in their hometowns and for weekend visits once or twice a month to be a habit for these younger singles or couples. These are people from a generation whose lives are defined by the experiences they have and whose futures have yet to unfold.
And so, looking for the perfect car can be a bit of a struggle. On the one hand, there's the need for a reliable, long-distance commuter that can play multiple roles depending on the situation and on the other hand, there's the need to ensure a relatively tight budget is stuck to. Thankfully, there are options like the Mitsubishi XPANDER on the market today.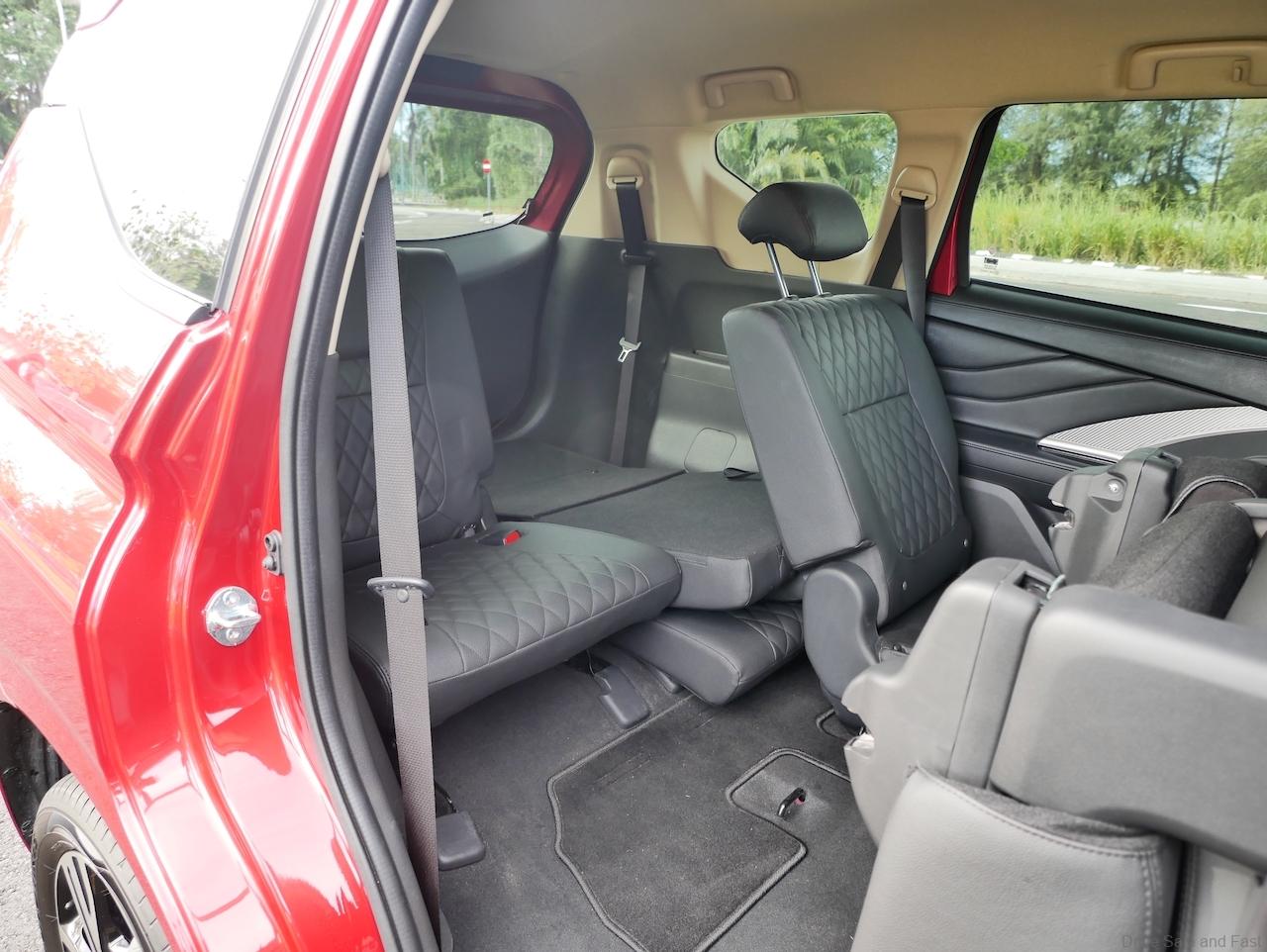 The XPANDER arrived in Malaysia during the pandemic and it arrived just in time. It offers young couples a vehicle that can 'expand' to accommodate 7 when they decide to have children while still being economical and dynamic enough to serve them well in the mean time. Whether it's buying furniture, driving to work daily or going camping during public holidays, the XPANDER has the capability to serve every need.
Mitsubishi Motors' engineers took the compact MPV formula and added their own little magic to the mixture. For those who might take the XPANDER for a camping trip or picnic, the high ground clearance will give them the confidence to take it up a curb or two.
In town, a quick drive of the XPANDER reveals that it has a rather tight turning circle of 5.2 meters while also retaining a relatively narrow body that aids in in-town maneuvering. And when driving back to one's hometown, the inclusion of a rear cross member and shock absorbers with high-performance valves ensure best-in-class stability and comfort.
The 1.5-litre aluminum block MIVEC engine comes with variable valve timing and dual overhead cams for a great balance of fuel economy and power. All the while, they've also kept the powertrain simple and durable for rough South East Asian road conditions and customer expectations.
This balance of versatility, durability, and value makes the Mitsubishi XPANDER perfect for younger Malaysians looking for a 'safe' option to suit their lifestyles.
Mitsubishi Xpander Specifications
Engine: MIVEC DOHC 16-valve naturally-aspirated four-cylinder petrol
Displacement: 1,499 cc
Transmission: 4-speed automatic transmission
Max Power: 105 PS @ 6,000 rpm
Max Torque: 141 Nm @ 4,000 rpm
Top speed: 170 km/h
Price: RM 91,359 (including sales tax exemption)