TechTalk
Published on March 19th, 2022 | by Daniel Sherman Fernandez
0
Nissan USD9 Billion Investment For EV Dominance In China
Nissan Motor Co. intends to spend 1 trillion yen (USD9 billion) over five years in China.
This is a Japanese carmaker that aims to raise its annual deliveries by 1 million units by the end of 2022, with much of the growth coming from electrified models. It starts with the all new Ariya. Yes, Nissan has had global success with the LEAF electric car, but it will be the Ariya all electric Crossover that will be an even bigger success.
Nissan, facing a plateauing U.S. market and waning demand at home, is banking on the world's largest auto market to drive growth over the next five years.
Although Nissan was a pioneer in electric vehicles (EV), its sales of the vehicles are modest compared with companies such as Tesla. Nissan aims to accelerate its sales of the environmentally friendly vehicles by expanding investment.
Global rivals including Volkswagen AG, General Motors Co., Honda Motor Co. are also investing more in China in the race to become the fastest growing major brand in a country that has focused on putting more electrified vehicles on the road to reduce emissions.
Nissan, the manufacturer of the Leaf electric car and already the largest Japanese carmaker in China, is planning to introduce 20 electrified models by 2022 in China.
Under the plan, electrified cars will account for 30 percent of all sales in 2022, and by 2025, all their Infiniti models (Nissan's luxury car division) will be electrified. (Infiniti vehicle sales have been retired from the Malaysian market a few years ago).
Nissan set up a joint venture with China's Dongfeng Motor Group in 2003 and in August last year, established a joint venture with Renault SA and Dongfeng to develop electric cars for the local market.
China is implementing a cap-and-trade framework that will penalize companies that do not meet fleet-based limits on emissions.
Volkswagen Group said that along with its partners the company will invest more than 10 billion euros (USD12 billion) to make and develop a range of new-energy vehicles in China.
Ford said that it will invest 5 billion yuan with partner Anhui Zotye Automobile Co. to produce and sell small electric cars in the country.
In case you were wondering, the Nissan Ariya EV offers performance for a wide range of needs.
The Nissan Ariya's all-electric drivetrain is an example of seamless integration of advanced EV technology. It takes the excitement and potential of zero-emission mobility to the next level by integrating excellent power delivery, charging capabilities and extended range.
With four core models offered, including two-wheel-drive and all-wheel-drive versions, the Ariya meets the driving needs of a wide range of customers.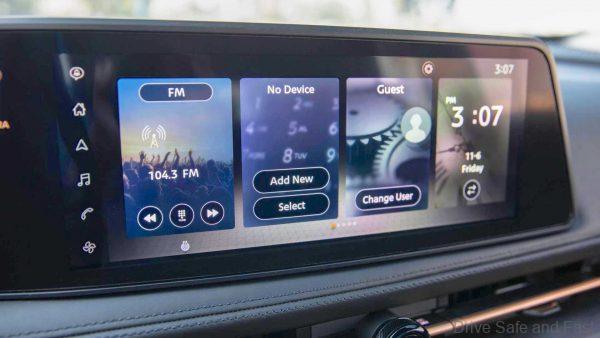 The Ariya two-wheel-drive model with 63 kWh of usable battery capacity is ideal for urban commuters and first time EV owners looking for quality and style in their next-generation EV. The Ariya two-wheel-drive model with 87 kWh of usable battery capacity offers a larger battery, delivering additional range for those looking to venture on longer journeys.
The Ariya e-4ORCE all-wheel-drive model with 63 kWh of usable battery capacity1 offers an attractive balance in performance and value in its segment. With slightly less emphasis on range, this model offers ample performance and innovative new technologies, including twin electric motors and e-4ORCE control technology that deliver balanced, predictable power to all four wheels, equal to or better than many premium sports cars.
The Ariya e-4ORCE all-wheel-drive model with 87 kWh of usable battery capacity features the highest level of Nissan Intelligent Mobility available, including ProPILOT 2.0 which offers hands-off single lane highway driving capability.
Whether the two- or all-wheel-drive model, the power and performance of the Ariya will bring excitement back to the daily commute and urge drivers to explore further. Look out for its arrival in Malaysia in 2022. We guess the Nissan Ariya EV Selling Price To Start From RM220,000.