Used Cars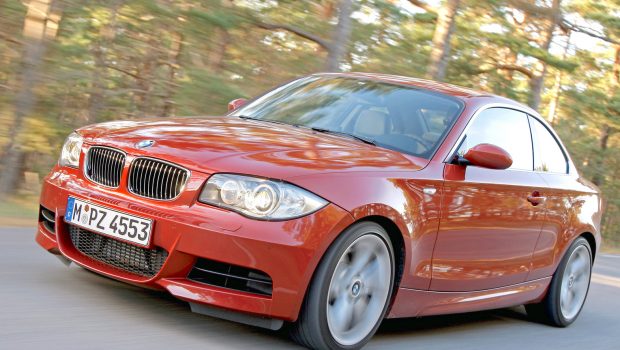 Published on April 18th, 2022 | by Daniel Sherman Fernandez
0
BMW 135i Coupe Used Car Buy Guide Malaysia
Is this BMW 135i a car many might have neglected to look at?
When you ask the average Bimmer enthusiast which modern used sporty BMW they are looking for their garage, almost 99 percent of the time they will lean towards the E92 Coupe or maybe the E46 coupe if the budget is tight.
They never seem to have the E82 BMW Coupe in the radar. This is a neglected hot little Bimmer that should be given more credit and today its asking price is reachable for many Malaysians.
Better than paying for an overpriced JDM sports car that might rusting on the inside and having a 'tired' chassis, this BMW 135i Coupe will deliver a tight, well groomed, well equipped chassis that still has plenty of years ahead.
Launched in Malaysia November 2007 for a hefty price of RM423,800, this BMW 135i Coupe was a close second to the mighty BMW M3.
It is not a 'hatchback' and so it did not really have any rival in Malaysia. It was also given less of the spotlight by BMW Malaysia as its high landed price meant that sales numbers will not be as spirited as the VW Golf R and the Audi RS3. At the time, Mercedes-Benz had not yet uncovered the 'magic' of the A-Class with AMG engineering.
This 135i was almost like a BMW Z4 with a fixed roof and compact rear seats. This BMW 135i was equipped with a 6-cylinder twin turbo 3-liter BMW engine capable of delivering to the driver a good 302bhp. This coupe will accelerate from standstill to 100km/h in just 5.3 seconds which means it was almost an 'M' car for its time.
Today, this car remains a rare model and only a handful in Malaysia. The asking price of RM90,000 might seem a little high when compared to what an E92 Coupe 323Ci which is about RM55,000 to RM65,000, however once you get behind the wheel of this BMW 135i and compare it with the E92, you will understand how much more intoxicating and exciting this compact coupe is from behind the wheel.
Looking at the provided history and features of this used unit below, it might worth a closer look and perhaps a little haggling to get it in your garage. Yes, it will deprecate over the years like any other BMW, but the biggest fall has already happened from RM423k to RM90k. This is a RM333k loss over 14 years. Which means the first owner lost about RM23,700 every year which is about RM2,000 a month.
If you buy this 135i, you will probably lose RM6,000 a year in depreciation over the next 5 years. Running costs for a daily driver will be an average of another RM6,000 a year. That's just RM1,000 a month to have a true performance machine.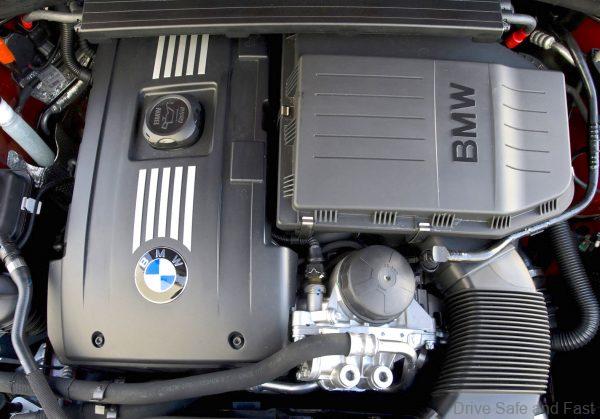 A beautiful car at below market price of RM90,000
Mileage: 96k km only (can be verified by diagnostics)
Condition: 9.5/10 (for it's age)
The BMW 135i M Sport E82 is a future classic with it's beautiful sleek design, legendary BMW handling that lives up to the slogan "The Ultimate Driving Machine" with a classic BMW inline 6 engine that loves to scream when you rev it.
This machine is definitely a future classic and it is guaranteed to hold it's value and probably even increase in value.
Original 18" BMW Style M400 M Sport Rim with 4 new tires
Bilstein B6 suspensions
Original BMW M Performance Exhaust
Original BMW Performance Big Brake Kit (6 pot)
Sunroof working in perfect condition
New absorber mounting
New sway bar links & bush (front and rear)
New transmission mounts
New battery
Major service done recently which includes:
⁃ Millers Fully Synthetic 5w40
⁃ Original ZF 6HP Transmission Fluid & oil pan filter
⁃ Spark plugs
⁃ Serpentine belt
⁃ Oil cooler gasket & oil filter housing gasket
⁃ All fluids replaced (brake oil, coolant, CHF 11s power steering fluid, rear differential and etc.)
⁃ Vacuum lines all replaced
All maintenance records & receipts will be provided to new owner along with 2 sets of keys. Buy and drive condition, you will not regret. Contact Ras 013-342-1324 for more information.