Automotive
Published on April 22nd, 2022 | by Subhash Nair
0
Theophilus Shows Us How The New BMW 7 Could Have Turned Out
Theophilus Chin shows the BMW 7 Series designers what they COULD have done if they tried harder.
BMW design has gone out the window these last few years. It's as if the good people at Munich decided to wait until I joined the industry to produce some of their most controversial, uninspired and unattractive designs. At first it was just a trend towards larger and larger kidney grilles. SAVs like the BMW X7 came with the largest front grilles in the company's history.
Then the grille shapes got out of hand. We saw the new 4 Series and M3 models bring kidney grilles that extended from hood to front lip. On the XM Concept, the grille went completely off the charts in terms of proportions. It's as if BMW designers went out of their way to make fans of their brand disappointed to take in a new breed of customers.
Now the trend continues with the all new 7, which squeezes in the split headlight with a equilateral and conjoined kidney grille into the sedan's face. Naturally it upset a lot more BMW fans, but many, like us, have already transcended beyond the realm of giving a hoot about what BMW does with its own products. It's ok. I can't afford these cars anyway, and I wouldn't buy them even if I could afford them. They're just not made for me. And that's ok.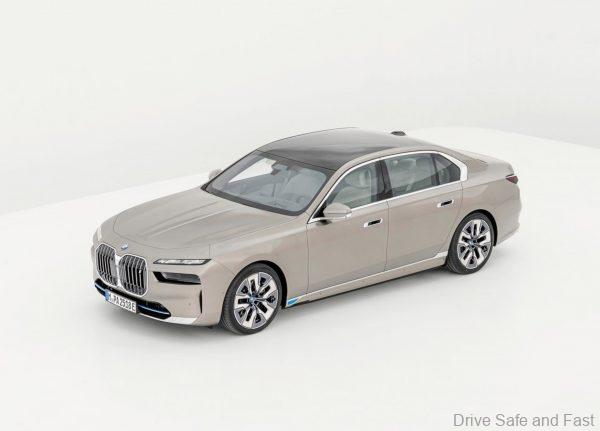 But that doesn't mean I can't enjoy someone else taking the mickey out of BMW designs. That talented person is none other than Theophilus Chin, the Singapore-based Malaysian renderer extraordinaire.
Just take a look at what happens when he takes the new 7 Series' design cues to the extreme!
Theo even went as far as to imagine what this terrifying sight might look like in its natural habitat – a rear view mirror:
My god that's so ugly. It's so ugly the designers at Munich are probably kicking themselves for not coming up with that shape first!
If you want to see how Theophilus really fixes the new 7 Series/i7, check out this youtube video.
Why not show a little support and subscribe to his youtube channel as well. He regularly uploads renders and it's interesting to see how much work goes into his process.