Automotive
Published on April 20th, 2022 | by Subhash Nair
0
Ferrari 296 GTS Is A Top-Down Version Of The 296 GTB
The Ferrari 296 GTS, or Gran Turismo Spider, is a top-down version of the 296 GTB.
Last year, Ferrari reintroduced the idea of V6-power in a supercar with the 296 GTB. Now, they're taking the 296 to its stylistic extreme by making it a drop-top spider. The 296 GTS uses the same 3.0L V6 turbocharged engine in a plug-in hybrid powertrain package with an 8-speed dual clutch transmission.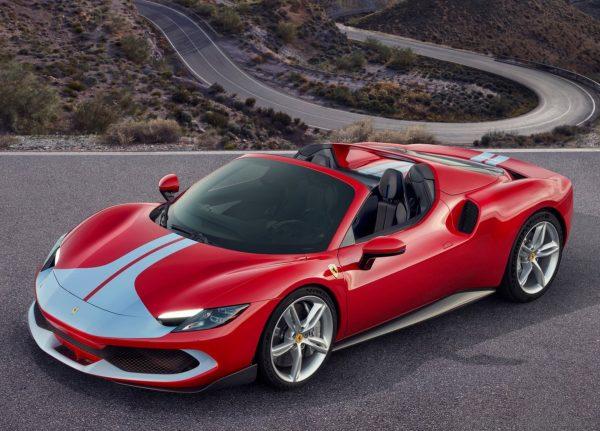 The 296 GTS has the same combined power output of 830 PS at 8,000 rpm and 740Nm at 6250 rpm as the 296 GTB. With the roof up, the new car looks virtually identical to its coupé sibling. An Assetto Fiorano package with lightweight features and aero modifications is available.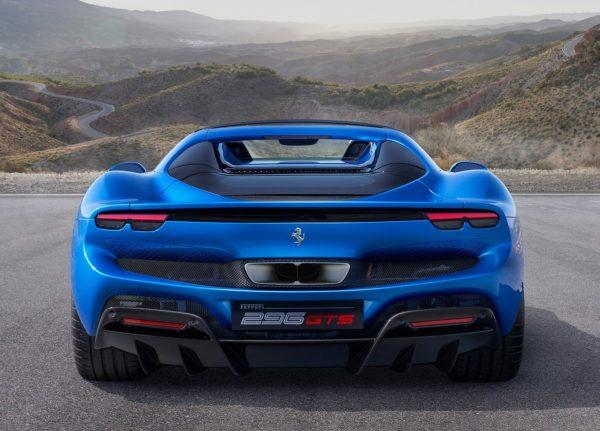 This is the first Ferrari spider model to be sold with a V6 motor and Ferrari says they've engineered it to sound a lot like a V12 from inside and outside the car. The vehicle's exhaust resonator system has been optimised for the new cockpit geometry.
The 296's PHEV powertrain consists of a high-voltage battery and inverter along with an electric motor (MGU-K) and it allows for up to 25km of all-electric driving in eDrive mode. The electric motor is separated from the petrol motor by a clutch to allow for this electric only drive up to 135km/h. The electric motor and petrol engine can also deliver power to the wheels together thanks to a Transition Manager Actuator.
The retractable hard top of the Ferrari 296 GTS can stow away automatically in just 14 seconds at speeds of up to 45km/h. The designers and engineers have made it so that the folding roof hides away in two sections, allowing the engine to be visible through a new window in the rear section.
The cabin and rear deck are separated by a glass rear screen that assists in passenger comfort at high speeds. This entire roof mechanism adds about 70kg to the car's overall weight compared to the 296 GTB.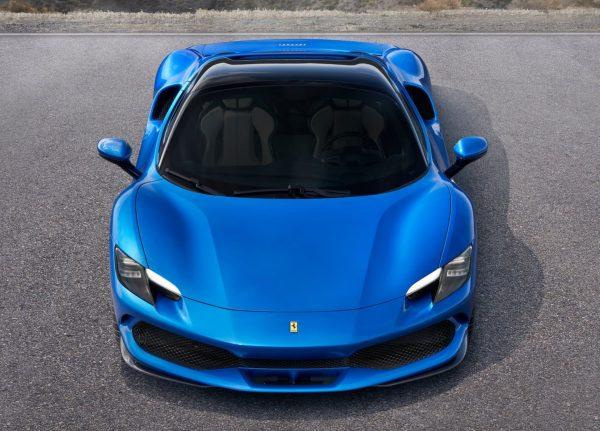 In terms of aerodynamics, Ferrari says the 296 GTS performs the same as the 296 GTB. This version also uses an active aero device to generate downforce.