Automotive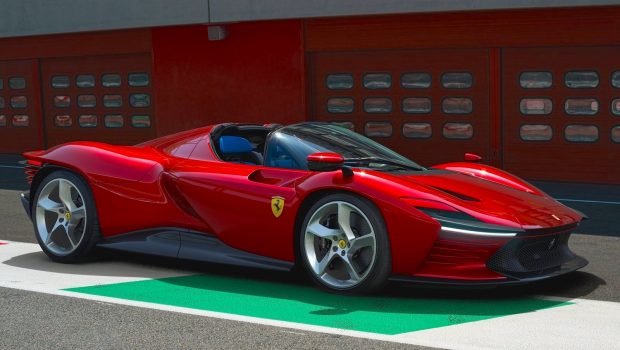 Published on April 6th, 2022 | by Subhash Nair
0
Ferrari Bags Four BIG Wins At the 2022 Red Dot Awards
The Ferrari Styling Centre's work has been recognised, winning them big at the Red Dot Awards.
When it comes to car design, few brands are as successful as Ferrari. Their designers have had free rein to make some of the most desirable looking vehicles in the history of the automobiles for decades. This year, Ferrari designs were once again recognised at the Red Dot Awards for Product Design.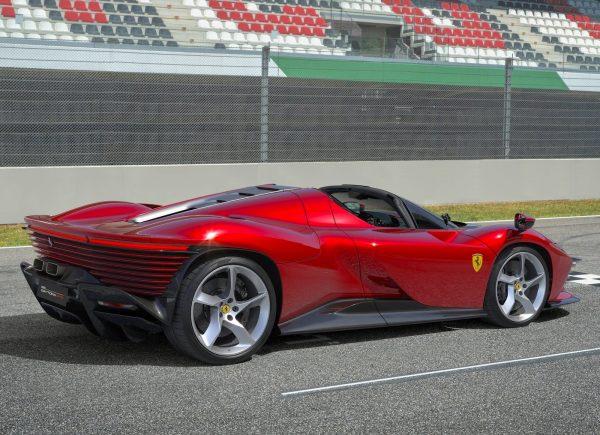 While the Ferrari Daytona SP3 received the Red Dot: Best of the Best Award, other Red Dot awards were given to the Ferrari 812 Competizione, 812 Competizione A and 296 GTB.
Here's the press release with more information.
PRESS RELEASE
Ferrari scooped four highly prestigious prizes at the all-important Red Dot Award: Product Design awards. The Ferrari Daytona SP3 received the Red Dot: Best of the Best, while the 812 Competizione, 812 Competizione A and 296 GTB secured the Red Dot award.
These international accolades once again underline the work of the Ferrari Styling Centre, headed by Flavio Manzoni, devising cutting-edge solutions that render the Maranello-based manufacturer's cars unique without compromising the symbiosis between aesthetics and functionality – a fundamental element of Ferrari's DNA.
One of the most important and prestigious design industry prizes, the Red Dot Award celebrates excellence and innovative work by the world's best designers. First held in 1955, this year's award ceremony will take place on 20 June in Essen, Germany.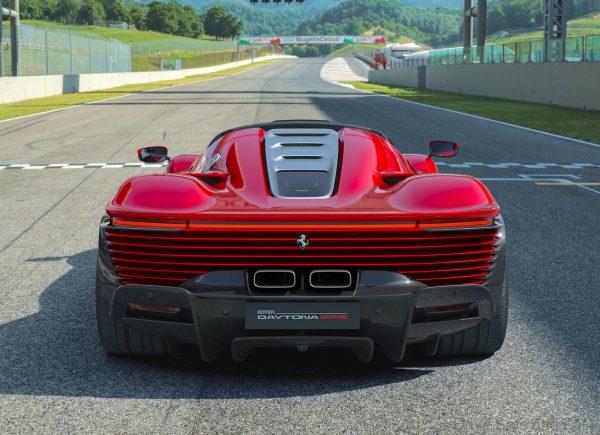 Between 2015 and 2022, Ferrari has won a total of 23 Red Dot Awards. No other car manufacturer has come close to achieving similar results in the award's 68-year history. In the last eight editions, the jury has awarded Ferrari the most prestigious award, the Red Dot: Best of the Best, no fewer than seven times. This year the Ferrari Daytona SP3 followed in the footsteps of the FXX-K, the 488 GTB, the J50, the Portofino, the Monza SP1 and the SF90 Stradale.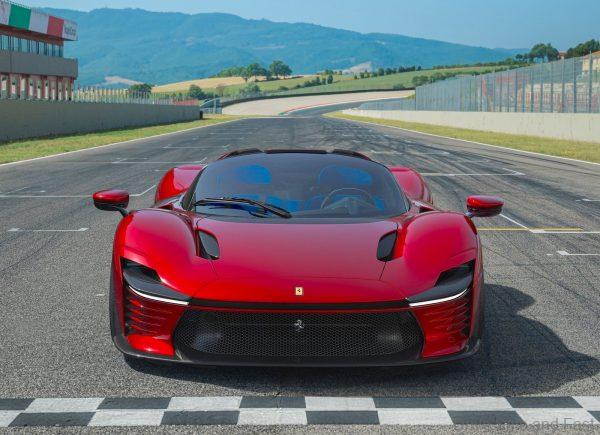 The design of the Ferrari Daytona SP3, which has joined the "Icona" segment of the Ferrari range, is based on a harmonious juxtaposition of contrasts: sculptural, sensual surfaces alternating with strong lines hark back to the dominant role of aerodynamics in the racing car design of the sixties and seventies – cars such as the 330 P4, 350 Can-Am and 512 S. The world of Sports Prototypes also inspired the bold decision to equip the car with a "Targa" type body with a removable hardtop. The car thus provides the driver with unique thrills combined with great usability.