Automotive
Published on April 7th, 2022 | by Daniel Sherman Fernandez
0
Lotus Cars Is Back In Malaysia, Showroom Opening Tomorrow
LOTUS CARS OPENS FLAGSHIP SHOWROOM AND LAUNCHES EMIRA
Tomorrow, Friday the 8th of April 2022 will be a day to remember for Malaysian sport car lovers and also Lotus car club members in Malaysia as an all new LOTUS CARS brand guardian will be announcing the official opening of a brand new LOTUS Cars Flagship Showroom and Centre in Shah Alam Malaysia, strategically located in the Bukit Jelutong industrial area.
In conjunction with the opening of this all new LOTUS Cars Flagship Showroom they will also unveil the much talked about Lotus Emira for the Malaysian market.
Bookings for the Lotus Emira in Malaysia opened way back in July 2021 for a fee of just RM10,000 and the first few lucky owners will be getting their cars this weekend.
The Lotus Emira was launched last year and there are rave reviews from from all the British press who have had their time behind the wheel, including race driver Jensen Button. Looks like Lotus Cars new owner, Geely Auto has kept to most of their promise to bring Lotus into the same league as the premium European sport car brands.
The Lotus Emira is an all-new mid-engine premium sports car that perfectly embodies the ongoing transformation of the Lotus business and brand. It features all the hallmarks that the automotive world has come to expect from a Lotus which is striking design, thrilling dynamic performance delivering best-in-class ride and handling, outstanding aerodynamics and an unrivalled experience 'For The Drivers'.
The new-to-Lotus AMG unit is a turbocharged 2.0-litre four-cylinder 'i4' from the performance division of Mercedes-Benz.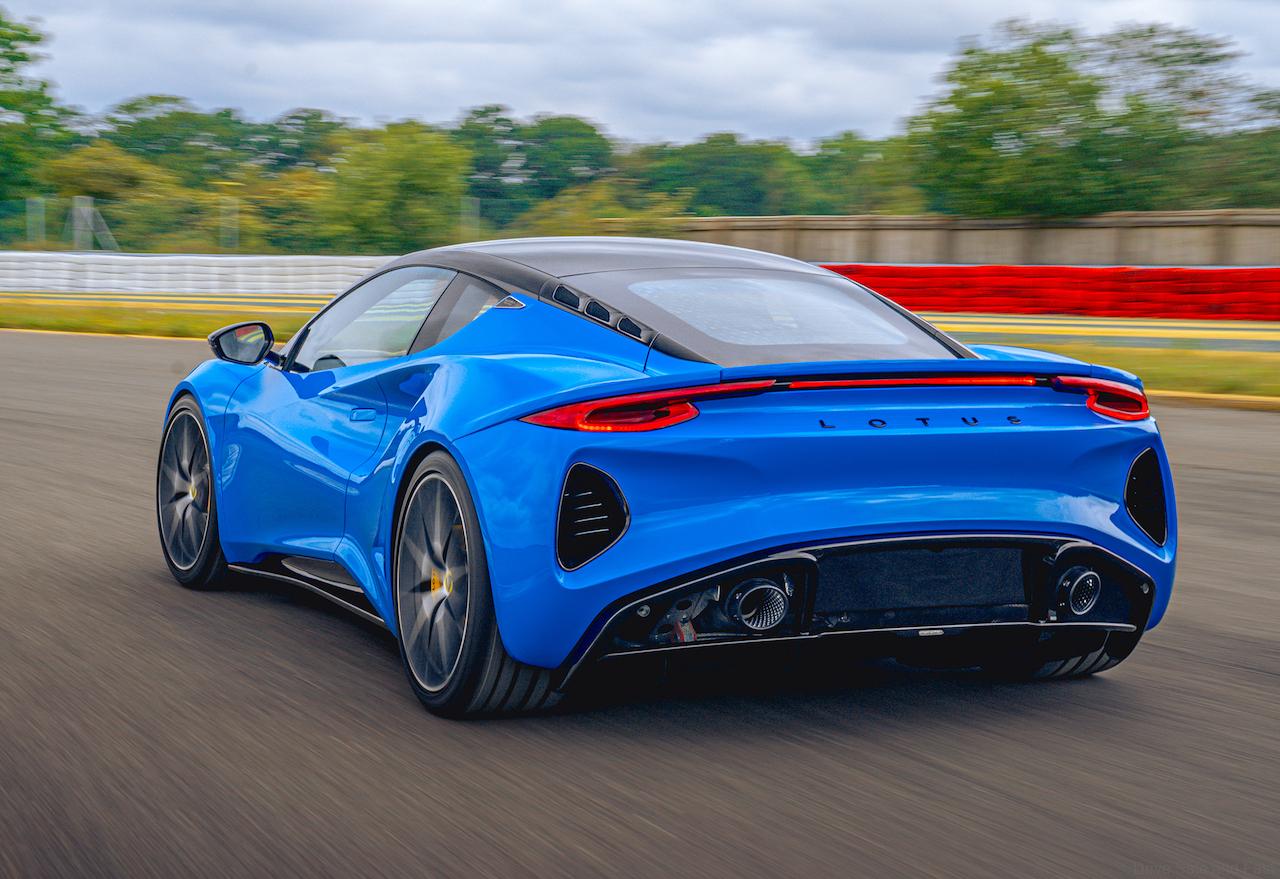 Working with Lotus for the first time, AMG has come on board as technical partner on the Emira programme, with some fundamental changes made to the in-line four-cylinder set-up for its Lotus debut. Transverse-mounted and delivering rear-wheel drive, the unit has been modified with a new air intake system and new exhaust to suit the character of the Emira.
The second engine is more familiar, the 3.5-litre supercharged Toyota V6 (similar to the engine used in the Toyota Mark X) that is so loved by drivers of the Lotus Exige and Evora. The cars will be sold with a manual, automatic and also Dual Clutch Transmission (DCT).
Across the Emira range, power output will between 360bhp and 400bhp at launch, with a 0-62mph (0-100km/h) acceleration time in less than 4.5 seconds and a top speed of up to 180mph (290km/h).
Maximum torque will be 430Nm and CO2 emissions will start below 180g/km. The car has a target weight of 1,405kg in its lightest form and prices will start at less than £60,000. Which means its landed selling price in Malaysia should sit between RM630,000 to RM680,000.