Automotive
Published on April 26th, 2022 | by Subhash Nair
0
Proton Is Hiring For smart Brand In Malaysia, But Will There Be Actual Tech Transfer?
The national carmaker, Proton, has posted an ad indicating that they're hiring for the smart brand.
Earlier this year, Proton Edar announced that it would be taking up the smart brand as importer, distributor and dealer. smart has been transformed to an all-electric compact car brand which Geely co-owns with Mercedes. Last week, we saw that Proton started the hiring process for the smart brand and boy do they have a lot of vacancies.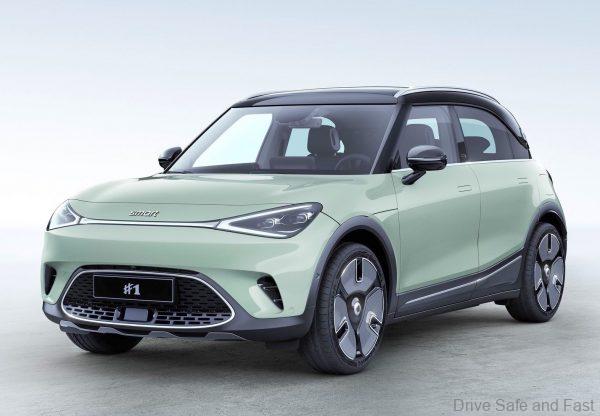 It does beg the question though – how deeply are Proton involved in the smart brand? Geely have pushed harder than ever to get Proton into more export markets, but they've only ended up in very niche markets such as Pakistan, Brunei and Kenya. Perhaps they will use Proton as a staging ground to market the more globally-recognised smart in parts of South East Asia.
Of course, for now Proton Edar's focus is going to be on the local market. But sooner or later, as the ad suggests, Proton might be looking at being responsible for bringing smart EVs to the ASEAN region.
Our real question is whether the technology transfer will happen in a meaningful way to our industry and Proton cars. Since Geely has signed on as a co-owner of Proton, the Proton line-up has improved, but the two companies have yet to show what an all-new, ground-up Proton will look like. Well, at least they're not putting Proton badges on the new smart #1 EV!
If you're interested in signing up to work for smart, check out the ad below.
The ad reads as follows:
We need your expertise! Be part of our dynamic team today.
Join and grow with us to work together to introduce the latter's range of New Energy Vehicles (NEV) into the rapidly growing ASEAN automotive market.
Product Management
Manager, Product
Manager, Project
Manager, Charging System
Marketing, Sales & After Sales
Head, User Development
Head, User Operation
Head, User Engagement & Product
Head, Network
Head, After Sales
Manager, Event & Advertising
Manager, Branding & Public Relation
Manager, Marketing Intelligence
Manager, User Touchpoint Management
Manager, Training
Manager, Planning & Supply Chain Management
Manager, Business Policy
Manager, Sales Operation
Manager, Network Planning & Development
Manager, Finance & Insurance
Manager, Customer Experience
Manger, Sales Planning & Warehouse
Manager, Warranty
Manager, Service Experience
Information Technology
Head, Information Technology
Manager, IT Planning & Developer
Manager, System Layout Setup
Manager, System Operation & Maintenance
Manager, IT Security
Support
Manager, Human Resource Business Partner
Manager, Accounting