Automotive
Published on May 13th, 2022 | by Subhash Nair
0
29,138 Toyotas Sold In Malaysia So Far In 2022
UMW Toyota Motor and Lexus Malaysia sold a cumulative 29,393 units in Malaysia thus far in 2022.
With Q2 2022 beginning just before Raya, car companies are excitedly awaiting a bounce back in sales following two years of lockdowns and a depressed economy.
For UMW Toyota Motor, the improvement for April 2022 versus April 2021 has been immense. They recorded and improvement of 11%. Part of the sales improvement is down to their 'Bersama Lebih Makna' Raya promotion, which offers RM4,000 worth of benefits to new Vios and Yaris owners.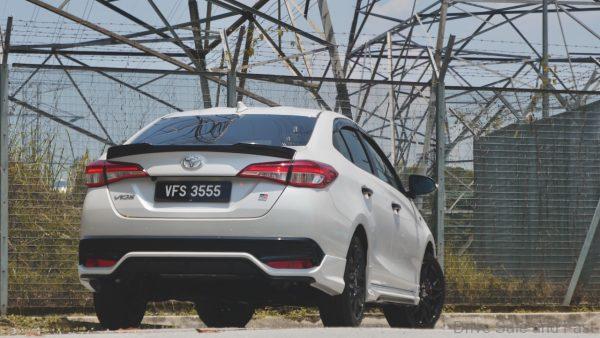 Here's the press release with more.
PRESS RELEASE
As the year enters into the second quarter, the month of April sees the sales of Toyota at 6,868 units while a total of 78 units of Lexus were driven home. This trend is expected to continue, and UMW Toyota Motor looks to be driving further ahead as the year progresses. Total sales for the year-to-date is at 29,138 units with a combined number of 29,393 units for both Toyota and Lexus.
Sales for April as at year-to-date are at 29,393 units of Toyota and Lexus, an increase of 11% when compared with sales for April 2021 year-to-date. The uptick in sales results for the year-to-date is attributed to the 'Bersama Lebih Makna' Raya promotions, which offers benefits worth RM4,000 to those who choose to drive the Vios and Yaris home. Always a popular choice, these Toyota best-sellers have furthered the jump in sales, with the automotive leader expecting a further hike in anticipation of upcoming new product launches.
UMW Toyota Motor will continue to be innovative towards empowering Toyota lovers as they promote best value deals through state-of-the-art mobility, excellent security features along with modernised performance.
The holy month of Ramadan saw UMW Toyota Motor reach out to those less fortunate through the 'Titipan Kasih' programme. With the aim of providing assistance to the underprivileged, this outreach saw UMW Toyota Motor present 'baju raya' worth RM150 to 50 children, along with a 'Kotak Rezeki' consisting of groceries valued at RM100 to 168 families. The programme also saw 50 children receiving RM60 each as 'duit raya'. Volunteers from UMW Toyota Motor spent the whole day at the Masjid Nurul Iman in Kampung Tengah, Puchong. The children were taken to a nearby shopping centre to shop for their 'baju raya' and the 'Kotak Rezeki' were delivered house-to-house by representatives from UMW Toyota Motor, Jabatan Kebajikan Malaysia and the 'Ketua Kampung'. This outreach programme was in lieu of the recent COVID-19 pandemic and flood incident in Klang Valley. This was UMW Toyota's way of assisting the less fortunate during this recovery period and at the same time, establishing a lasting relationship with the surrounding community.
In addition, UMW Toyota Motor will be celebrating Hari Raya with its 'Toyota Raya Open House Weekender' on 21 and 22 May 2022 in all showrooms, nationwide. This is to reconnect with Toyota customers, both past, present and future, while celebrating Hari Raya together. The Weekender will see UMW Toyota Motor extend great deals and the latest Ramadan promotions to its customers. There will be gifts (while stocks last) after test driving any Toyota vehicle, on top of the showroom activities prepared for all.
For more information, visit Toyota.com.my or call the Toyota freephone line at 1-800-8-TOYOTA (869682).