Automotive
Published on June 2nd, 2022 | by Subhash Nair
0
All-New 3rd Generation BMW X1 Debuts With All-Electric iX1 Alternative
The BMW X1 is the company's entrypoint into SUVs and now there's an electric iX1 version too.
The BMW X1 may feel like a relatively new addition to the company's portfolio, but the entry level crossover has been on offer for more than a decade with nearly 2 million units sold in that time. This week BMW unveiled their 3rd generation X1, which will be offered in both ICE and electric forms on the company's first flexible vehicle architecture.
Starting October 2022, the all-new BMW X1 will be offered with 2 petrol and 2 diesel options. The engine lineup will be expanded to include more ICE options, 2 PHEV options and a battery electric model called the iX1 xDrive30, all built at the same Regensburg plant with high voltage battery parts and other elements coming from the Dingolfing plant.
The design of the new X1 is cleaner with reduced surface designs and reduced black plastic cladding on the lower half of the car. The new grille is larger and more upright than before. The lighting signature forgoes the 'Angel Eyes' tradition of BMW for L-shaped DRLs much like the 3 Series facelift and many other generic vehicles.
Around back, a stronger L-shaped taillight has been introduced along with L-shaped chrome graphics along the corner of the front and rear bumpers. Tailpipes have been hidden away for this generation and the car looks overall larger. Length is up by 53mm, width is up 24mm and height is up by 44mm. The wheelbase is up by 22mm and track widths are up as well. The electric model features blue highlights on the lower part of the vehicle. The X1 can be optioned with the xLine or M Sport exterior kits. LED headlights are standard with Adaptive LEDs being an option.
Inside, we find that it is indeed larger than before with more cargo carrying capacity, more shoulder and elbow room up front, rear seat angle adjustment with optional sliding for ICE models. The boot space is up by 35 litres to 540 litres and can be expanded to 1600 litres with the 40:20:40 split folding rear seats.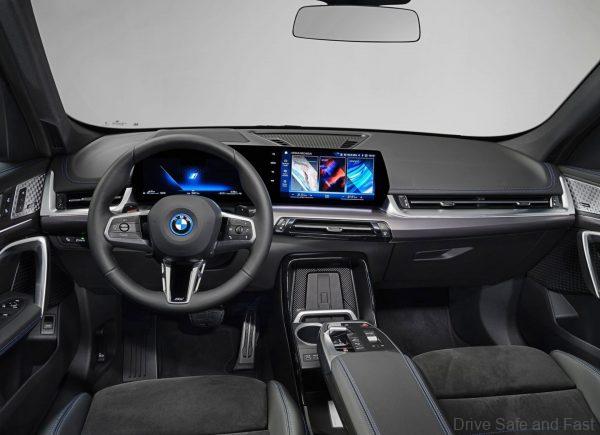 The new X1 models come with BMW Curved Display as standard. This features 10.25″ and 10.7″ displays merged under a continuous curved glass surface.
The chassis features various grades of hot-stamped steels, aluminium alloys, zinc and more. Electrified models feature an additional shear panel and a stiff connection with the high voltage battery's housing as well as a special driving dynamics strut.
The X1 features active air flap controls on the intake grilles for all ICE models. The iX1 has closed off front grilles. Air curtains, flush-fitting door handles, a mostly sealed underbody and other aero measures ensure a drag coefficient of just 0.26 Cd on certain variants of the new X1. BMW also claim that NVH has been a focus this time around – a major issue in the outgoing model. The iX1 and other electrified models will get BMW IconicSounds Electric and the xDrive23i features artificial sounds piped in through the speakers.
Here's a brief look at the variant lineup for the new X1:
ICE/Mild Hybrid
BMW X1 sDrive18i – FWD, 1.5L 3 cylinder petrol turbo, 136hp and 230Nm output, 0-100km/h in 9.2 seconds.
BMW X1 xDrive23i – AWD, 2.0L 4 cylinder petrol turbo with 48V mild hybrid tech, 218hp and 360Nm output, 0-100km/h in 7.1 seconds
BMW X1 sDrive18d – FWD, 2.0L 4 cylinder diesel turbo, 150hp and 360Nm output, 0-100km/h in 8.9 seconds
BMW X1 xDrive23d – AWD, 2.0L 4 cylinder diesel turbo with 48V mild hybrid tech, 211hp and 400Nm output, 0-100km/h in 7.4 seconds
All models equipped with 7-speed dual clutch automatic.
Electrified/Electric
BMW iX1 xDrive30 – AWD, twin motor, 313hp, 494Nm output, 0-100km/h in 5.7 seconds, 180km/h top speed, 413-438km range, 22kW AC or 130kW DC charging.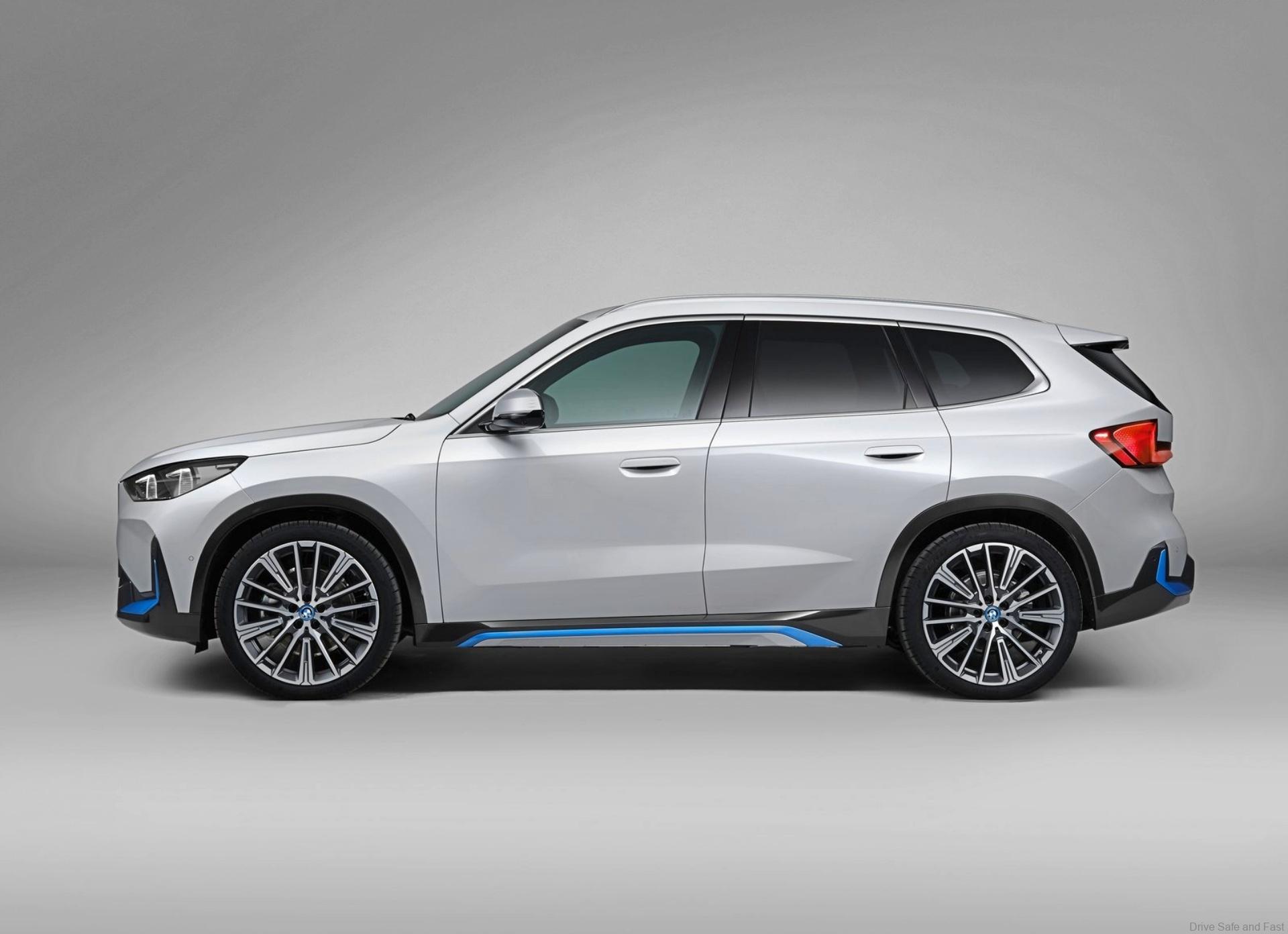 BMW X1 xDrive25e – AWD, 1.5L 3 cylinder petrol in front and electric motor at rear, 245hp, 78-89km range, 7.4kW charging (2.5 hours recharge)
BMW X1 xDrive30e – AWD, 1.5L 3 cylinder petrol in front and electric motor at rear, 326hp, , 78-89km range, 7.4kW charging (2.5 hours recharge)