TechTalk
Published on June 25th, 2022 | by Daniel Sherman Fernandez
0
Reality Of Electric Car Long Term Maintenance In Malaysia
Here are some realistic costs for the electric car shared.
When sales people sell electric cars they almost always highlight the fact that the running and maintenance costs for new electric cars is much lower against petrol powered cars (Internal Combustion Engines or ICE).
This is because all electric cars have less components or moving parts and the 'engine' is an electric motor and the power comes from a battery system that has an 8 to 10-year warranty depending on the vehicle manufacturer.
Meanwhile what they quietly ignore to explain to you is the factory warranty for the other moving or running parts in an electric car. Like the motor that drives the wheels, they only get a 4-year factory warranty against a ICE powered car that has a 5-year warranty. Why less one year?
Then there is the complicated electronic high voltage wiring system that works to send power to charge the large and heavy battery pack and then power up the electric motors that drive the wheels.
We have already seen how some European auto brands have wiring looms that fail in their popular plug-in hybrids as well as ICE vehicles after 6 to 10 years and cost more than 5 figures to replace.
With a high voltage wiring system that is subjected to Malaysian heat and humidity during heavy traffic jams, how long will these wiring looms (which probably cost 3 times more) will last.
Now let's get to the really interesting wear and tear costs. In case you are unaware, when Run Flat Tires (RFT) were first introduced they were very expensive and car manufacturers explained the many advantages. But it took years for the replacement costs to reduce by half and today the average price remains 30 percent higher over quality air filled tires.
Now, with electric cars, they come with lightweight alloy wheels sized from a high 19 inches to 21 inches from the factory (models on sale right now) and the are fitted with new technology 'ECO RFT' tires that costs between RM1,800 and RM2,400 each give or take a few Ringgit. Wow!
Which means after 15,000 to 20,000 kilometers of driving an EV you will need to prepare about RM8,000 for new tires. With the added weight that comes with a new EV, yes all EV's are much heavier over ICE cars as they have a heavy battery pack, (2,100 kg to as high as 2,500 kg) which means higher tire wear on our roads.
Lets not forget wheel alignment and balancing costs. This is a high technology EV not ICE so where do you go? What about suspension replacement parts (a heavier car needs higher tolerance suspension system that will be more expensive).
So, just like any other regularly used piece of machinery, even electric vehicles need periodic maintenance and the occasional repair. However, compared to ICE cars, far less work is needed annually.
The new EV will still require a once or twice a year service check for the vehicle system and tire rotations. These help maintain optimal battery performance and the EV's longevity and you must go to the approved dealership for this which means higher workmanship prices.
Then look under the engine hood, remove the nice plastic cover and you will see a number of rubber and metal parts that will NOT last a lifetime.
At some point these parts need to be replaced and as EV's are not as common as ICE cars, their parts pricing will be higher (economics here).
Then there is a steering system, wiper blades, battery coolant, brake pads (because too many new EV owners are doing hard accelerations and hard braking to impress their friends and family). Lets not forget power window motors, lighting system, air conditioning gas and so on which is common with ICE cars.
Lets not ignore the fact that Tenaga Nasional Berhad rates might be going up soon as the cost of producing electricity is going up. So the cost to charge up your EV battery will soon move upwards like the price of RON95 petrol.
However, according to Kia Motors the largest possible maintenance spending is a battery pack. When it begins to wear out, it will gradually lose its capability to hold a charge. As the time you own an electric vehicle gets longer, the shorter its driving range will become.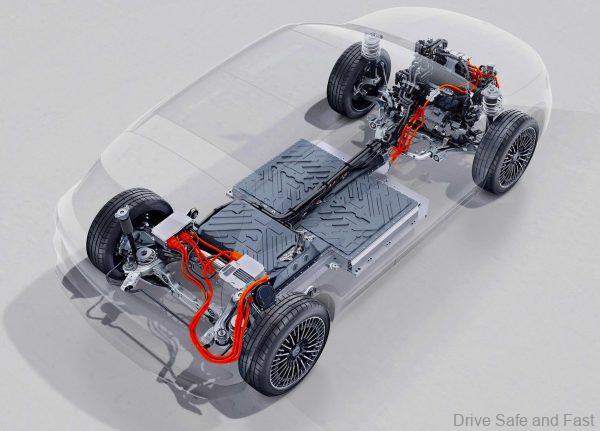 However, electric car batteries do not fade away so easily that the experts predict that the typical modern lithium-ion electric vehicle battery will continue to charge and work for more than 100,000 miles (160,934 kilometers) while maintaining a stable driving range.
So, is the above the only real costs of EV maintenance? Right now it is all new and exciting and buyers are still excited with its acceleration and torque (selling point in Malaysia) plus you have some bragging rights over a premium cup coffee that you have an EV and your buddy drives an old technology ICE vehicle.
Let's wait and see after 40,000 or so kilometers of driving and the costs start trickling in.