Automotive
Published on June 18th, 2022 | by Daniel Sherman Fernandez
0
Can You Afford RM138,888 For The ORA Cat Electric Car
The Great Wall Motors ORA Good Cat will be launched very soon.
There has been a lot of speculation about the selling price of Great Wall Motors' all new electric car, the ORA Good Cat (also known as ORA ES11) since it was first spotted months ago.
The current two units in Malaysia are from Thailand and the final launch version of the Malaysian version will be the same specification which means it will have features like the battery pack that will deliver a driving range of almost 400 kilometers in a eco driving cycle.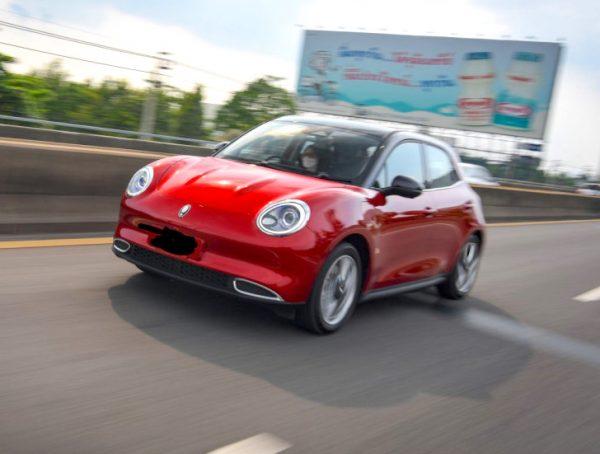 This makes the ORA Good Cat a great value for money electric car and a possible direct rival to internal combustion engine (ICE) sedans in this rather exclusive segment. Why we say 'exclusive' is because the RM120K to 150K sedan segment in Malaysia has the recently launched best selling Honda Civic, the award winning Mazda3 and the soon to be replaced Toyota Corolla Altis only jostling for consumer attention.
Nissan and Kia have no offering in this segment at this moment and the Hyundai Elantra is too expensive as it is fully imported.
The European brands are all priced closer to RM200k due to their image and branding. This is why the ORA Good Cat will be the only full electric sedan for this segment and at a possible selling price of RM138,888 it will get a lot of attention.
With acceptable dimensions of 4235 in length × 1825 in width × 1596 mm in height and a wheelbase of 2650 mm this EV is large enough for the average Malaysian family or the single adult looking for a stylish new emissions free vehicle.
Ground clearance will be a good 120 mm. Up close, it is wider and taller than the popular Nissan Leaf EV which sells for RM188,888.
The other possible rival is the current model Renault Zoe which is scheduled to be launched in Malaysia in the 3rd quarter of 2022. The delay is due to the surging demand for the Zoe in France and the rest of Europe. Selling price in France is close to RM120,000 which means a possible Malaysian selling price of RM155,000 with after sales and warranty included.
Riding on 215/50 tyres fitted on 18-inch wheels, the ORA Good Cat is fitted with a McPherson front suspension system and the rear rides on a Torsion Beam.
The ORA ES11 is a front wheel drive vehicle with a 105kW electric motor. This 1510kg vehicle manages a 210Nm of torque which allows an acceleration time from rest to 100km/h in 8.0 seconds and a top speed of 150km/h which should be avoided as our highways allow a maximum legal top speed of just 110km/h. The Lithium Ion battery capacity is 47.8 kWh.