Automotive
Published on June 14th, 2022 | by Daniel Sherman Fernandez
0
Wuling Electric Car Might Outsell Perodua Axia Soon
The Wuling is a battery powered city commuter car that many might buy.
When the news broke that electric vehicles in Malaysia will be completely tax free and also its road tax would be free, there was a surge in social media chatter about electric car (EV) ownership and why Proton and Perodua were not moving into this 'space' fast enough.
With huge investments in a petrol engine plant and more, Perodua has been providing value for money compact cars for years. Then there is Proton with the Saga compact sedan. No other car manufacturer has had the ability to 'play' in this profitable segment as Perodua and Proton are 'national car brands' and they get preferred tax benefits.
Now, with an electric car, the game changes and Edaran Tan Chong Motor, the guardian of the Nissan brand in Malaysia has been looking at new automotive brands from China in recent years and under their sister company they earlier launched the JMC pickup truck.
With an assembly plant in Serendah, Selangor they could easily start assembling a compact electric car to rival the Perodua Axia. This is why the Wuling Hongguang Mini EV has been spotted in Malaysia and also recently seen on test at the Tan Chong Serendah factory.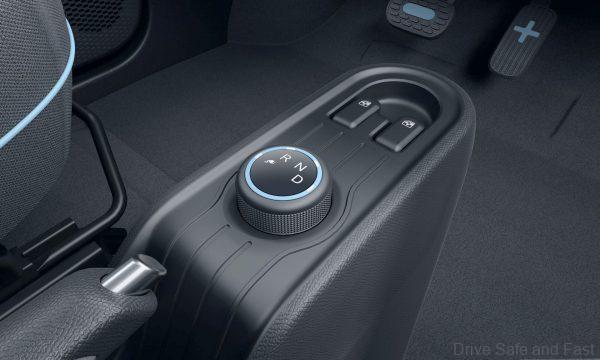 The Wuling mini car with four seats is a convenient tool for daily urban commuting. Inspired by the popular kei car in Japan, the Wuling Hongguang Mini EV has an acceptable interior with four seats.
The bench-style rear seat can be folded flat to create more than 0.74 cubic meter of cargo space. This is enough room to easily accommodate two 26-inch suitcases or a baby stroller. It also comes with 12 storage compartments, including cup holders.
Safety features include driver side airbag, LED tail lights, backup camera, Bluetooth audio, and USB charging. The NEDC cruising range is 170 km/105 miles with a 13.9 kWh battery capacity. The 'Game Boy Edition' has a range of 300 km/185 miles. The charging time is 9 hours.
In China, the Wuling outsold the Tesla Model 3 in 2020 and in 2021 it was launched in EV friendly Thailand for a price of just RM49,000. In 2022 this year, there was news that this Wuling EV would be built in Bekasi, West Java for the Indonesia market and its tax free price starts at just USD4,500 which is RM19,900 plus after sales and dealership costs, which means this compact EV could be priced as low as RM29,800 in Malaysia.
The Perodua Axia base model is priced from RM24,000 and the Proton Saga at RM34,000 which gives Tan Chong a good price margin for the Wuling EV.
Wuling Mini EV specifications:
Home and mobile charging connectors are included
Dimensions (mm): Length: 2920, Width: 1493, Height: 1621
Wheelbase (mm): 1940
Rear wheelbase: 1290
Axle load: 435/545
Curb weight (kg): 665, 700
Gross weight (kg): 980, 1020
Approach angle/departure angle (degrees): 29/44
Wheel track (front/rear) mm: Front track: 1310 Rear track: 1320
Front suspension/rear suspension (mm): 540/437, 538/442
Tire specification: 145/70 R12
Number of passengers (person): 4
Top speed limited to 25, 35, or 45 (mph):, Maximum speed (mph): 65
Power 20 kW (27 Hp) and peak torque of 85 Nm, Rear Wheel Drive (RWD)
The Wuling Mini EV is pure electric, powered by a lithium ion battery with 96V rated voltage. The battery capacity is 144Ah with a charge time of 9 hours; maximum power is 20 kW (27 Hp), maximum speed is 100 km/h.