Automotive
Published on July 1st, 2022 | by Subhash Nair
0
Porsche Holding Salzburg Takes Over Audi Malaysia Distributorship
The Audi brand in Malaysia is now under the care of Porsche Holding Salzburg.
Back in the early 2010s, Volkswagen and Audi were both having unprecedented success in Malaysia with new models and large dealership expansion.
Then came the various issues, usually pertaining to reliability and aftersales. General customer satisfaction was not looked after and both companies tanked in terms of sales.
Soon, Volkswagen Passenger Cars Malaysia (VPCM) took over Volkswagen stewardship in the nation and Audi Malaysia's operations were slowed down and most instructions were coming from Audi Singapore. VPCM was a local office set up by Porsche Holding Salzburg (PHS) in 2016.
Today we learn that PHS has set up a sister company called PHS Automotive Malaysia and they will be taking over the wholesale, marketing and aftersales operations for the Audi brand in the country. They will be focusing on Audi's range of SUVs, S Line and quattro products as well as electrification.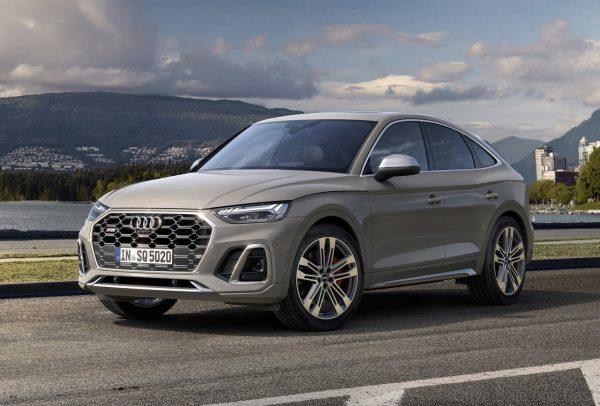 Starting the 1st of July 2022, all Audi vehicles sold here will come with 3 years of free maintenance, 5 years of roadside assistance and a 5 year, unlimited mileage warranty.
Remember how we hinted at Audi CKD plans coming in mid-2022? Well, PHS Automotive Malaysia hasn't announced any such plans but we have a feeling that this is now a real possibility.
Here's part of the press release with more.
PRESS RELEASE
PHS Automotive Malaysia (PHSAM) today announced its entry into Malaysia as the official distributor of the Audi brand. Wholly owned by European automotive specialist Porsche Holding Salzburg (PHS), PHSAM will be representing the wholesale, marketing and aftersales for the Audi brand in the country.
The present product line-up includes a selection of sedans, sportbacks and SUVs such as the A5, A7, Q3, Q5 and Q8, and performance RS models.
Audi cars purchased from 1st of July will also be offered with 3 years free maintenance, 5 years unlimited mileage warranty and 5 years roadside assistance.
The Audi brand currently serves its customers and owners via Audi Centres located in Juru and Glenmarie, and an authorised Service Centre in Ipoh. The Audi Centre in Setia Alam will resume operations on the 1st of August 2022.
Porsche Holding Salzburg is part of Volkswagen Group and one of the largest and most successful automotive distributors in Europe. The Salzburg-based company (Austria) was founded in 1947 and operates today in 29 markets in Europe, China, Japan, South America and South-East Asia.