Automotive
Published on July 19th, 2022 | by Subhash Nair
0
Ford F-150 Raptor R Debuts With 5.2L Supercharged V8 Engine!
Ford F-150 Raptor R arrives in the USA to do battle with the RAM TRX.
The large pick-up truck market in the USA is a particularly healthy one. Having such robust demand for these behemoths leaves a lot of room for performance variants to be developed. The latest in this line is the Ford F-150 Raptor R, which is being touted as the 'most extreme high-performance off-road desert Raptor yet'.
Designed by Ford Performance, the new Ford F-150 Raptor R is powered by a new 5.2-litre supercharged V8 petrol engine where the standard F-150 Raptor comes with a 3.5-litre twin-turbocharged V6. This new 8-cylinder motor is capable of 700hp and 868Nm of torque. The motor was adapted from the Mustang Shelby GT500.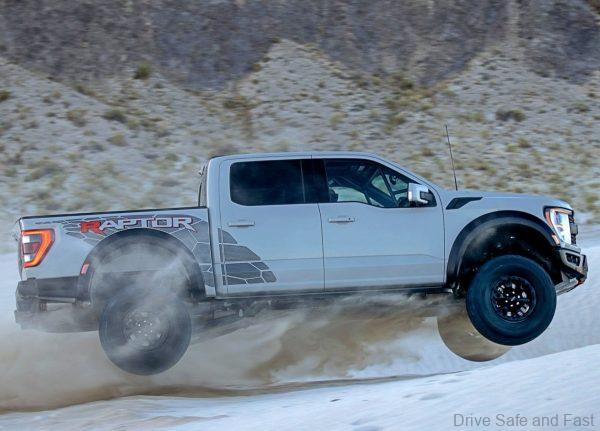 Modifications have been made to make it more suited to the F-150. This includes a recalibrated supercharger, a new pulley, revised torque delivery mapping, cast stainless steel exhaust manifolds, a unique oil cooler and filter, a deeper oil pan, a wider air intake inlet and a high flow conical air filter. A unique dual exhaust system with a pass-through muffler and active valve system is fitted.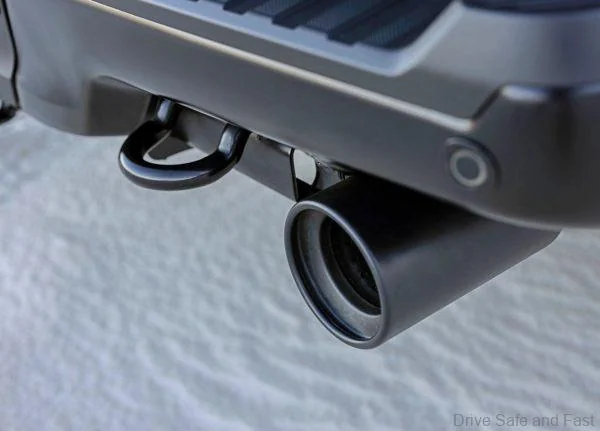 Other performance enhancements include an upgraded 10-speed automatic with a stronger torque converter and revised calibration.
There's also a new front axle, a stronger carrier casting and aluminium-ribbed structural cover, a larger diameter aluminium driveshaft and more.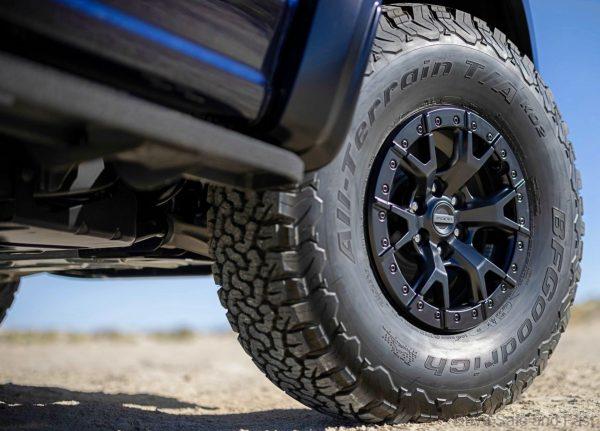 The increased weight of the V8 is handled by extra-long trailing arms, a Panhard rod, 24″ coil springs, and returned Advanced FOX Live Valve shocks. The F-150 Raptor R has wheel travel of 13″ in front and 14.1″ in the rear. Exclusive 37″ tyres are fitted from the factory.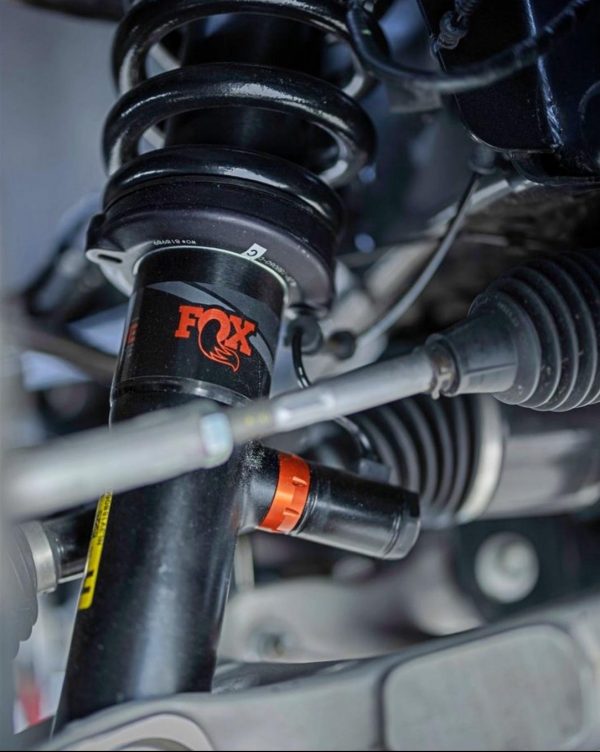 In terms of aesthetics, the Ford F-150 Raptor R has a larger power dome that's an inch taller than the power dome on the F-150 Raptor. The F O R D grille, bumpers and fender flares have all been painted black on this model. Code Orange accents are found on the grille's "R" badge, power dome, as well as tailgate. There's also a special decal graphic.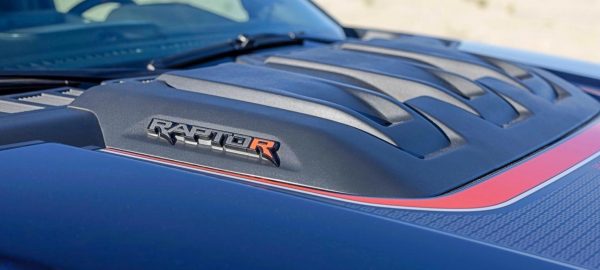 Inside, you'll find Recaro seats in black leather and Alcantara suede. Carbon fibre trim with a unique tri-axial weave design is placed on the door cards and various parts of the interior. This model gets a 12″ touchscreen with SYNC 4, Apple CarPlay, Android Auto, over-the-air updates and more. Don't expect to see it brought into Malaysia though! Even the standard F-150 is way too big for most of our roads.