Cars
Published on July 15th, 2022 | by Subhash Nair
0
Honda HR-V Turbo VS BMW X1 sDrive18i: Compact Crossover Clash
How does the all-new Honda HR-V 1.5V fare against the BMW X1 sDrive18i?
The all-new Honda HR-V has arrived in Malaysia. This crossover may have gone up in price versus its predecessor, but it's certainly a rung higher in terms of drive quality, equipment and subjective feel. It's not quite a premium car, but it isn't far off.
This got us thinking – the BMW X1 is probably the best example of a popular premium compact crossover in Malaysia. It has been available here for many years and is locally-assembled for better value.
The X1 is one of BMW Malaysia's most inexpensive entry-points into the brand, but it's still well over RM200,000.
With these factors in mind, we wanted to see if Honda had closed the gap between a base model BMW X1 sDrive18i with their HR-V 1.5 V spec, which is the second highest trim level. Here's our comparison between the two cars.
Both cars feature modern 1.5-litre turbocharged petrol engines with direct injection and variable valve timing and double overhead cams. The big difference here is that BMW uses a 3-cylinder while Honda uses a 4-cylinder.
Four cylinder engines tend to be a little smoother and balanced but 3-cylinder engines can be slightly more fuel efficient as there are fewer components and lower internal resistance. Plus BMW's engine comes with Auto Start/Stop for better fuel savings.
This is reflected in fuel economy ratings with the BMW X1 sDrive18i reporting 6.3L/100km where the Honda HR-V 1.5 Turbo gets 6.5L/100km. This is despite both engines having the same capacity and despite the BMW weighing 102kg more.
It's worth noting that BMW reported numbers using the NEDC while Honda used their own internal methodology.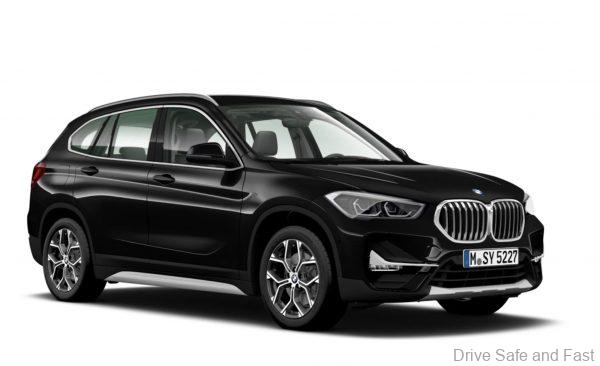 Looking at power figures, the Honda HR-V turbo is superior with 174hp and 240Nm of torque versus the BMW X1 sDrive18i's 138hp and 220Nm of torque. This is reflected in reported acceleration times with the HR-V going from 0-100km/h in just 8.8 seconds. The BMW X1 takes 9.6 seconds to do the same. Both cars are about tied in terms of top speed at around 200km/h.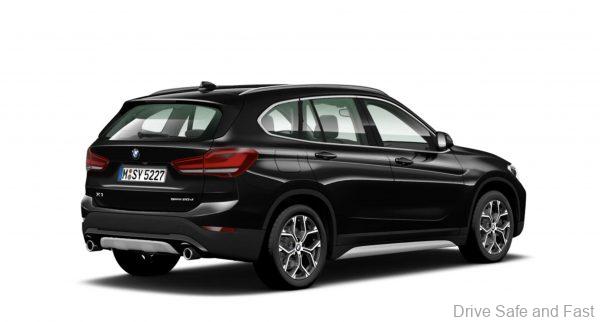 Both engines send power to the front wheels but where the HR-V uses a Continuously Variable Transmission (CVT), the BMW uses a Dual Clutch Transmission (DCT).
In terms of suspension, the BMW X1 features a more sophisticated multi-link system for the rear wheels where the HR-V uses a non-independent torsion beam suspension system. Both vehicles use MacPherson struts in front.
The BMW also outclasses the Honda HR-V's brakes with ventilated discs in the front and rear. Honda's rear discs are not ventilated.
This variant of the Honda HR-V comes with 18″ alloy wheels where the BMW X1 only offers 17″ alloy wheels on this variant. That being said, the HR-V comes with a full sized spare wheel on this variant where BMW owners have to make do with run flat tyres.
In terms of dimensions, the BMW X1 is a larger vehicle overall. 54mm longer with a 60mm longer wheelbase, 31mm wider, and 8mm taller. In terms of boot space, the BMW X1 reportedly has an impressive 505 litres while the HR-V has somewhere between 319L and 335L according to multiple sources.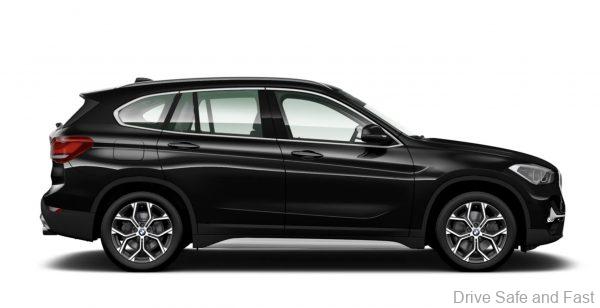 Both cars feature advanced driver assist systems, but the HR-V's Honda Sensing suite is more complete as it has steering correction for its lane keeping assist system. What's more, the HR-V has active cruise control with steering assist and stop & go functionality whereas the X1 comes with just passive cruise control
When it comes to equipment, both cars trade blows. The X1 has a larger 8.8″ infotainment system but you need to use BMW's in-house navigation as well as Bluetooth.
The HR-V comes with Apple CarPlay and Android Auto for ease of use. The BMW unit comes with 6 speakers and can be controlled via touch or the iDrive controller where the Honda comes with 8 speakers but can only controlled via touch.
Convenience features differ too between these cars. The X1 will give you auto up/down power windows all around whereas the HR-V only provides these for the front windows. The HR-V has remote start and walk away auto lock, both unavailable on the X1.
However the X1 gives you auto wipers and a powered boot where the HR-V does not at this trim level. Parking is also made more convenient on the BMW with Auto Parking and front parking sensors, which aren't feature you'll find on the Honda.
Overall, I'd say the BMW still has some advantages and a few premium features that Honda haven't incorporated not to mention more space to use inside the X1. That being said, the new HR-V 1.5 turbo V grade seems to match and exceed the BMW's performance in some places while also bringing a lot of equipment that's absent on the base model X1.
Looking at the price difference, we're not surprised why 20,000 people have already booked the new HR-V even before its launch in Malaysia. The HR-V 1.5V is RM134,800 whereas the BMW X1 sDrive18i is RM220,800. That's a price delta of RM86,000 – around the price of a Honda City.