Automotive
Published on July 7th, 2022 | by Subhash Nair
0
Peugeot Service Interval Extended To 15,000km/12 Months In Malaysia
Peugeot owners in Malaysia now can send their cars back for service less frequently.
Peugeot owners in Malaysia can look forward to fewer visits to the service centre thanks to a new interval change in the free maintenance schedule. Under Bermaz Auto Alliance, Peugeot cars get not just a 5-year manufacturer warranty but also 5 years of free maintenance for all models sold under the brand. These would be the 2008, 3008 and 5008, which are all locally-assembled at the Stellantis plant in Gurun, Kedah.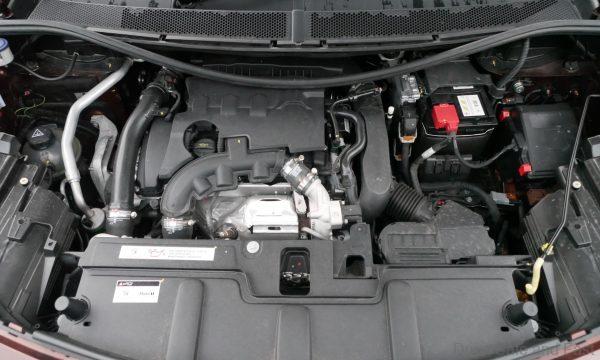 When this was first announced, the service intervals for Peugeot vehicles was set at 10,000km or 12 months (whichever comes first). After extensive testing in Malaysia, it has been determined that the service period can be extended to 15,000km or 12 month (whichever comes first). This change in service interval will benefit customers as they will have to visit the dealership less often for oil changes.
All other terms and conditions of the free warranty and maintenance package remain unchanged.
Here's the press release with more.
PRESS RELEASE
Bermaz Auto Alliance Sdn Bhd (BAASB) is pleased to announce that all vehicles distributed by BAASB will now come with 5 years free maintenance and 5 years warranty* with immediate effect. This new coverage is applicable to all PEUGEOT 2008, PEUGEOT 3008 and PEUGEOT 5008 and retrospectively vehicles distributed by BAASB since being appointed by Stellantis.
The free maintenance package provides PEUGEOT vehicle owners with an approved scheduled maintenance from the manufacturer and would be inclusive of labour, parts and lubricants*.
In connection with the 5 years free maintenance, PEUGEOT models in Malaysia will have an extended service interval of 15,000km or 12 months (whichever comes first). PEUGEOT introduced this extended service interval after a long testing period in our country.
Longer service interval has been a continuous pursuit to reduce the consumption of lubricants and service maintenance parts to address the negative impact on climate change. It enables a reduction of ownership costs and the number of visits to the workshop during the vehicle's lifespan. The warranty terms & conditions of the manufacturer remains unchanged.
For added convenience, PEUGEOT owners can log on to customer.peugeot.com.my to make an online service appointment to service their cars or to just check out other important information such as vehicle details and warranty information and locate the nearest service centre or showroom.
For further information, customers are welcome to drop an email to PEUGEOT Customer Support at [email protected] or contact 03 – 7627 8818.
Lastly, existing PEUGEOT owners are encouraged to update their information at https://baasb.com.my/Peugeot/index.html. All information will be kept and protected in accordance with the law of the Personal Data Protection Act (PDPA) of Malaysia. The information provided will allow our system to check the warranty information and update customer on the latest recall notifications.
*Subjected to terms and conditions