VOTY
Published on July 9th, 2022 | by Subhash Nair
0
Subaru XV GT EyeSight // Crossover Of The Year VOTY 2022
The Subaru XV GT Eyesight is our Crossover Of The Year For VOTY 2022.
The crossover segment is perhaps the largest growing in our market. Every year there seems to be a new model in the C-, B- and sometimes A-segment that comes with body cladding and not a lot of serious off-roading ability. Everybody seems to want a crossover, but not every crossover meets our standards. At DSF.my, we don't need an all-new product to 'wow' us, especially in this segment. Sometimes multiple small improvements lead up to a very impressive product all-round. That's why we have chosen an old favourite of ours as Crossover Of The Year 2022 – the Subaru XV GT with Eyesight.
The Subaru XV was facelifted in 2022 in the Malaysian market. It finally receives EyeSight Technology, which returns it to competitiveness. Even after 5 years, the Subaru XV still looks as fresh and timeless as ever. It's the only crossover in its segment to pull off the angular masculine look within its relatively small frame. With the economy still recovering and a possible recession looming, now more than ever the Subaru XV looks like a good alternative to overpriced compact premium crossovers with exorbitant maintenance costs.
Yes, the Subaru XV isn't the most popular crossover in its class, nor is it the fastest, or most efficient. That being said it's no slouch and its Subaru Global Platform underpinnings give it the best handling and comfort balance in its class. It's also the only crossover in this class to feature independent rear suspension – something nearly every other player has decided to skimp on. Until an all-new XV debuts, we'll have to give our Crossover of the Year award to the 2022 Subaru XV GT Edition with EyeSight Technology.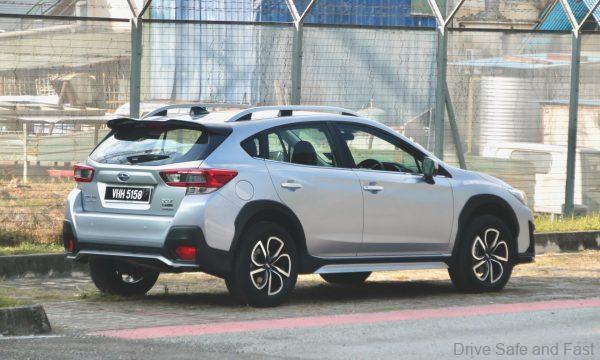 Check out our review of it here of head to the website for more.
About DSF.my-Allianz Vehicle Of The Year Awards (VOTY)
VOTY is sponsored by Allianz Malaysia Berhad and is judged by Daniel Sherman Fernandez, Ross Hadi, Amirul Mukminin and Subhash Nair from Drive Safe and Fast (dsf.my) and GohedGostan.com.
Our selection process is simple and clean. All cars launched in Malaysia within 13 months of our cutoff date are eligible for entry. We contact all car brands officially operating in Malaysia and ask for our judges to test out eligible cars. There is no participation fee, no tables/seats to buy, no package deals. No car company may buy their award and that makes unique in Malaysia. It is held annually and the way we determine the winners is by having each of the experienced judges vote on their favourite car in each category.
The categories are kept as consistent as possible from year to year, but we've made some revisions to fit the market. Some years there just aren't any hot hatches launched but tonnes of new hybrids or electric cars. Our title sponsor Allianz recognises the integrity of our team and leaves the decisions to us with regards to categories and winners.