Automotive
Published on July 14th, 2022 | by Daniel Sherman Fernandez
0
Toyota's Compact Cruiser EV Stuns With A Blend Of Classic And Modern
Toyota released more images of their new boxy Compact Cruiser.
When Toyota announced their ambitious electrification goals last year, they debuted a whole slew of eye-catching concept cars, ranging from sleek sports cars to bulky pickup trucks, to go along with it.
By far the most exciting design seen, though, was the Compact Cruiser EV concept. It even won a design award which encouraged Toyota to release these new batch of images to indulge our retinas with.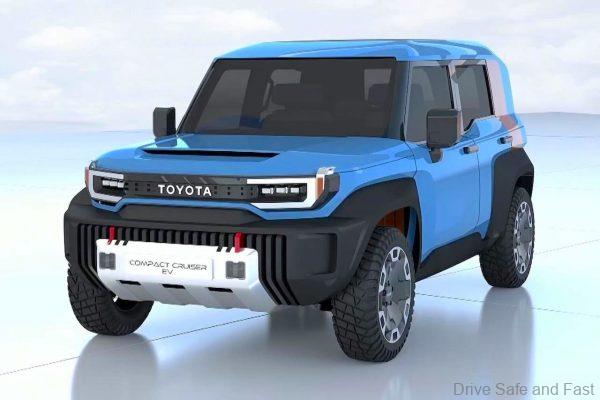 This half-pint Cruiser has an off road vibe with a boxy silhouette which pays homage to the Land Cruiser design of the 1970s. This quaint theme is balanced out by the very obviously modern LED lighting elements and convoluted front fascia.
This alluring amalgamation of old and new, designed by Toyota's talented design team in Nice, France, was also awarded 2022 Car Design Award for concept cars by Italian Magazine, Auto&Design magazine.
Meanwhile the Compact Cruiser EV is still an all new, all electric small off-roader, it still manages to tick all the right boxes by subtly copying certain design elements prevalent in the early Toyota FJ Land Cruisers of yesteryear.
For example, the bulky design and flared rear wheel arches bring out a tinge of nostalgia which more seasoned off-roader will, no doubt, be very happy about.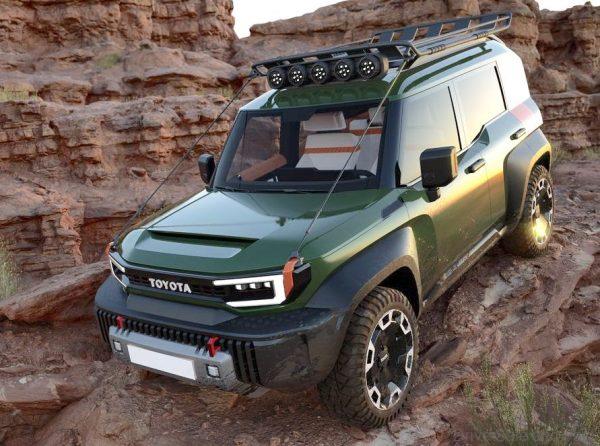 Interestingly the Compact Cruiser EV also has a myriad of different off-road and visual add-ons to really personalize your Compact Cruiser EV so it fits your unique style. Some of these add-ons include a ladder on the C-pillar, a roof rack, auxiliary lights and branch deflector wires among others.
Toyota is yet to reveal any technical specifications for the Compact Cruiser EV and all anyone knows so far is that the Compact cruiser EV is all electric and will be an all-wheel drive.
Toyota also has not confirmed if they are considering the Compact Cruiser EV for production but considering the demand for smaller SUVs and the success of crossovers in recent years, it's safe to say that Toyota will sell a lot of these if they were produced.
In fact, while I remember seeing an endless stream of sedans on the road when I was a wee lad, the vast majority of vehicles I see on the road today are SUVs and pickup trucks.
It would also be really interesting if Toyota could bring this car into Malaysia at around RM149,000 as Malaysians have been asking for an electric car under RM150,000 and being fully electric, it would have no major brands to compete with as most of them are hybrids.
What do you think about the design of the Compact Cruiser EV? Would you buy it if it were sold in Malaysia?
Personally, I've always been more into sedans but I can't deny that the way this car looks alone is enough for me to carefully consider it.