Cars
Published on August 12th, 2022 | by Subhash Nair
0
2021 Isuzu D-Max 3.0L X-Terrain Quick Review
What to expect from the Isuzu D-Max X-Terrain with the 3.0L engine.
Isuzu is a company with a long and respectable history with regards to pick-up trucks. They first entered this market with the Isuzu Wasp in 1963. They continued to sell 4 generations of pick-up trucks before beginning their journey with the 'D-Max' nameplate. The first D-Max debuted in 2003 and was sold until its successor came about in 2011.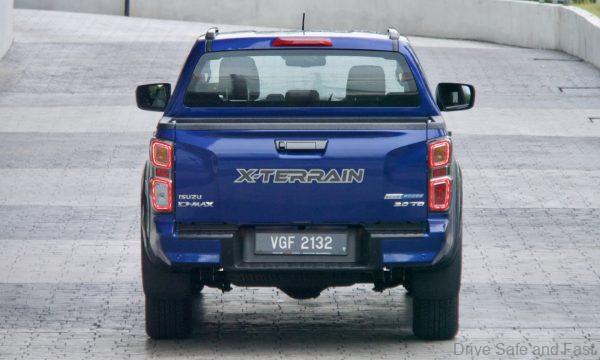 Now, we have the third generation D-Max and it's clear the company is pulling out all stops for this model. This D-Max also serves as the basis for the all-new Mazda BT-50. Park these two trucks next to each other and you may not notice. Inside though, the similarities are hard to ignore. As such, they obviously upped their game in terms of design, material choice and even colour palette.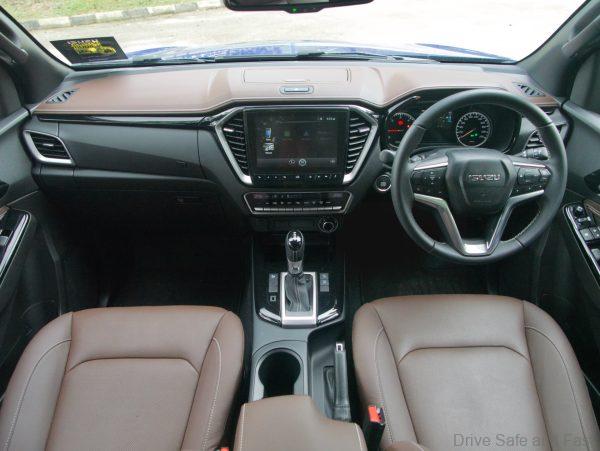 The new Isuzu D-Max represents a huge leap forward for the company. Mazda collaboration or not, this was a vehicle that Isuzu engineers put their heart and soul into. Every aspect that was great about the outgoing model was improved upon, with a noticeable improvement in terms of power, handling, high-speed stability, braking performance, NVH, ride comfort and equipment levels.
While staying within the same size class, the new D-Max has a longer wheelbase, a higher beltline for the cargo bay, a wider couple distance for the front occupants and a longer cargo bed. Most of these improvements won't be noticeable to the average Joe, but returning D-Max customers will be glad to know they're getting a larger truck with this new generation model.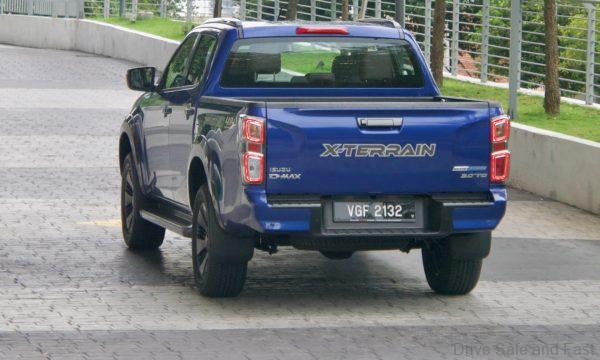 But before we dive too deeply into the 'top hat' of this new D-Max, let's take a look at its new skeleton. Underpinning the 2021 D-Max is the new Isuzu Dynamic Drive Platform, which is drastic redesign of the outgoing platform. It uses a lot more reinforced high tensile steel and now features thicker side rails and a new cross member for better side impact collision protection. Overall this new chassis is more rigid than before, resulting in better NVH qualities and better occupant and pedestrian safety.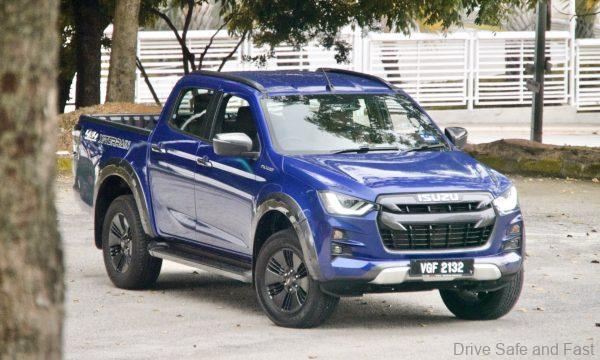 In terms of dynamics, the powertrain is mounted behind the front axle for better weight distribution. The suspensions system has been redesigned with higher-mounter upper control arms in front, longer span rear leaf springs, larger tyres, and more. Isuzu also worked to maintain the D-Max's durability in this generation for these components. Minor performance improvements are felt throughout the drivetrain and drive-related components. 18″ rims are larger than before, as are 17″ disc brakes.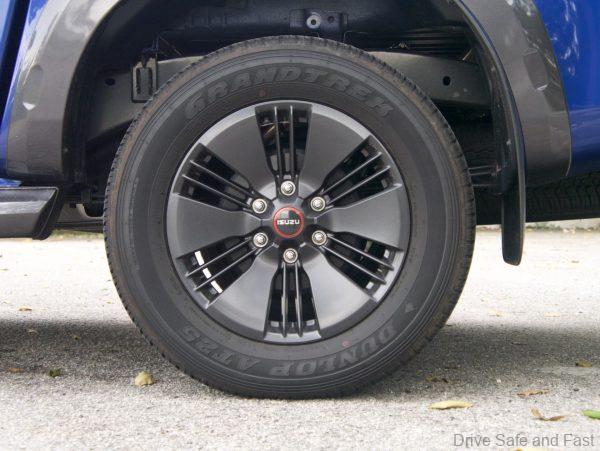 There's a new aluminium prop shaft and a diff lock for better off-road performance when the low range gearbox is engaged. The new D-Max has a very impressive wading depth of 800mm, which is a huge 200mm upgrade over the previous one. A new air intake system and better thermal management also make this new D-Max more survivable.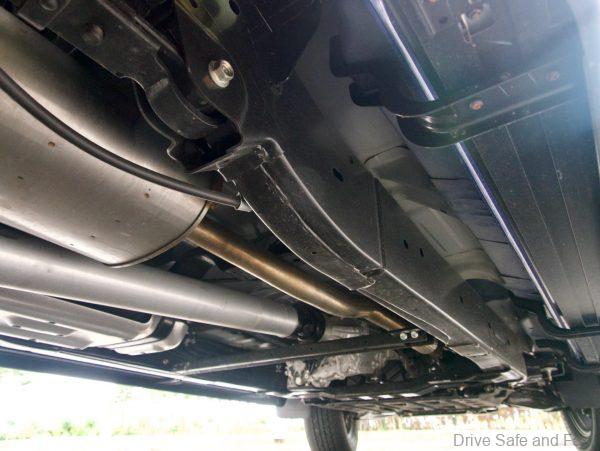 Under the hood, the 4JJ3 3.0L turbodiesel is an improvement on the 4JJ1 with better responsiveness and higher maximum output. Power is up by 10kW and torque is up by 70Nm.
The turbocharger now uses an electrically-powered variable geometry turbine system, and injection pressure has increased by 70 Mpa. The changes have also made the 3.0L quieter and the 6-speed conventional automatic gearbox has also been improved for smoother shifts.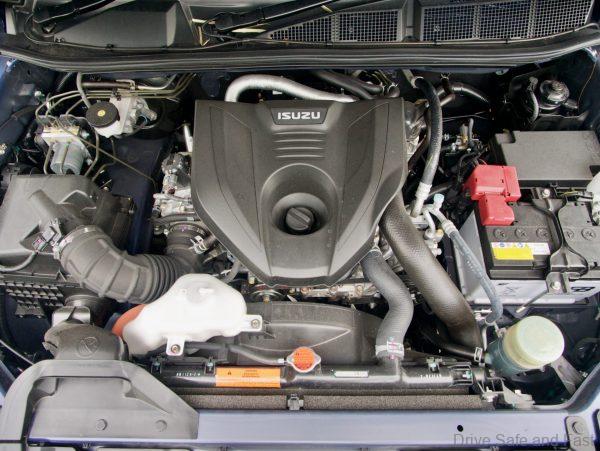 In terms of equipment, the new D-Max is a quantum leap ahead. There are the little things, like the washer nozzles that are integrated into the wiper blades, or the Walk Away Auto Lock function that actually make living with the vehicle more pleasant.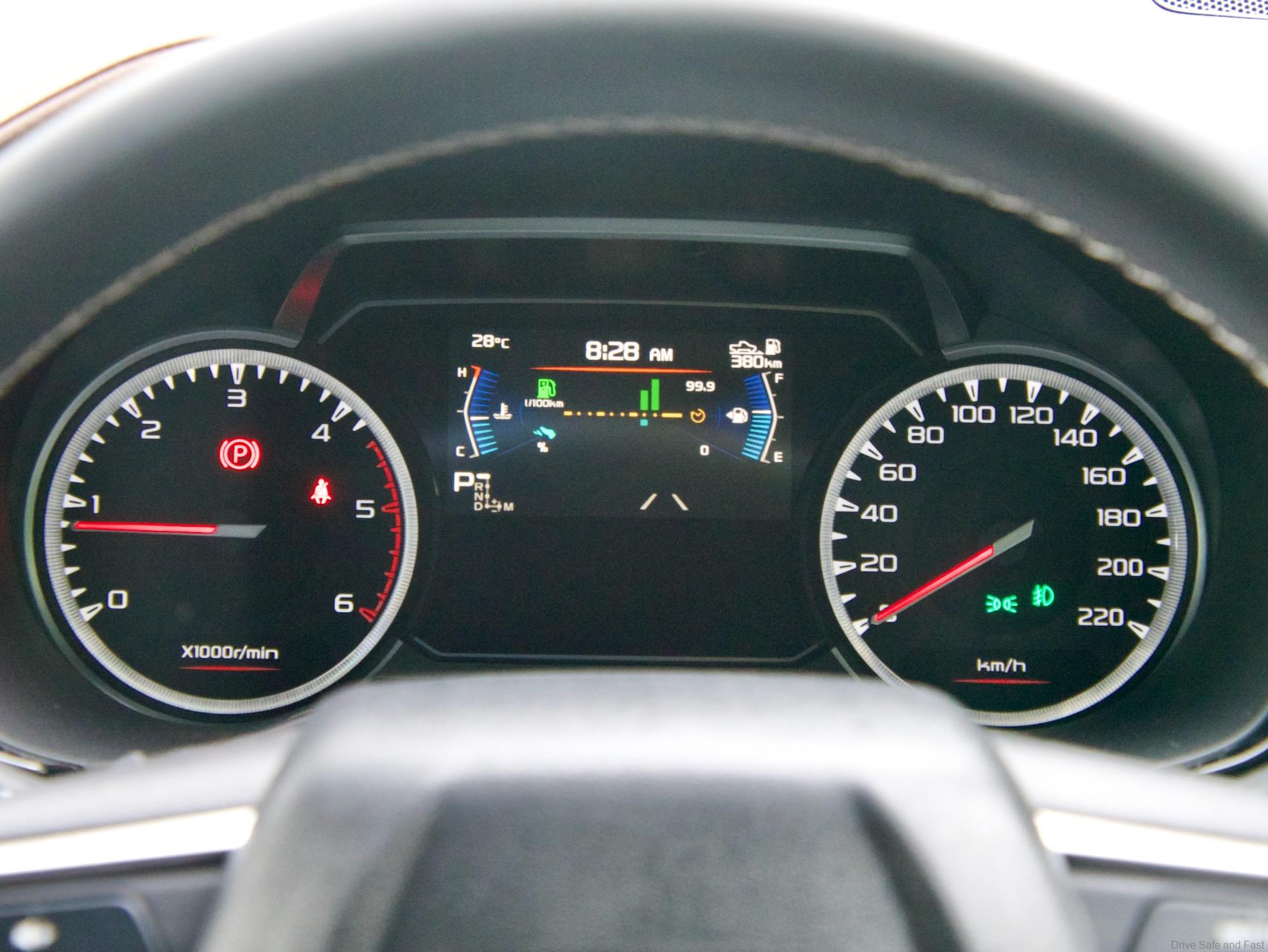 There are also more subjective improvements, like an overall improvement in use of material and more upmarket design.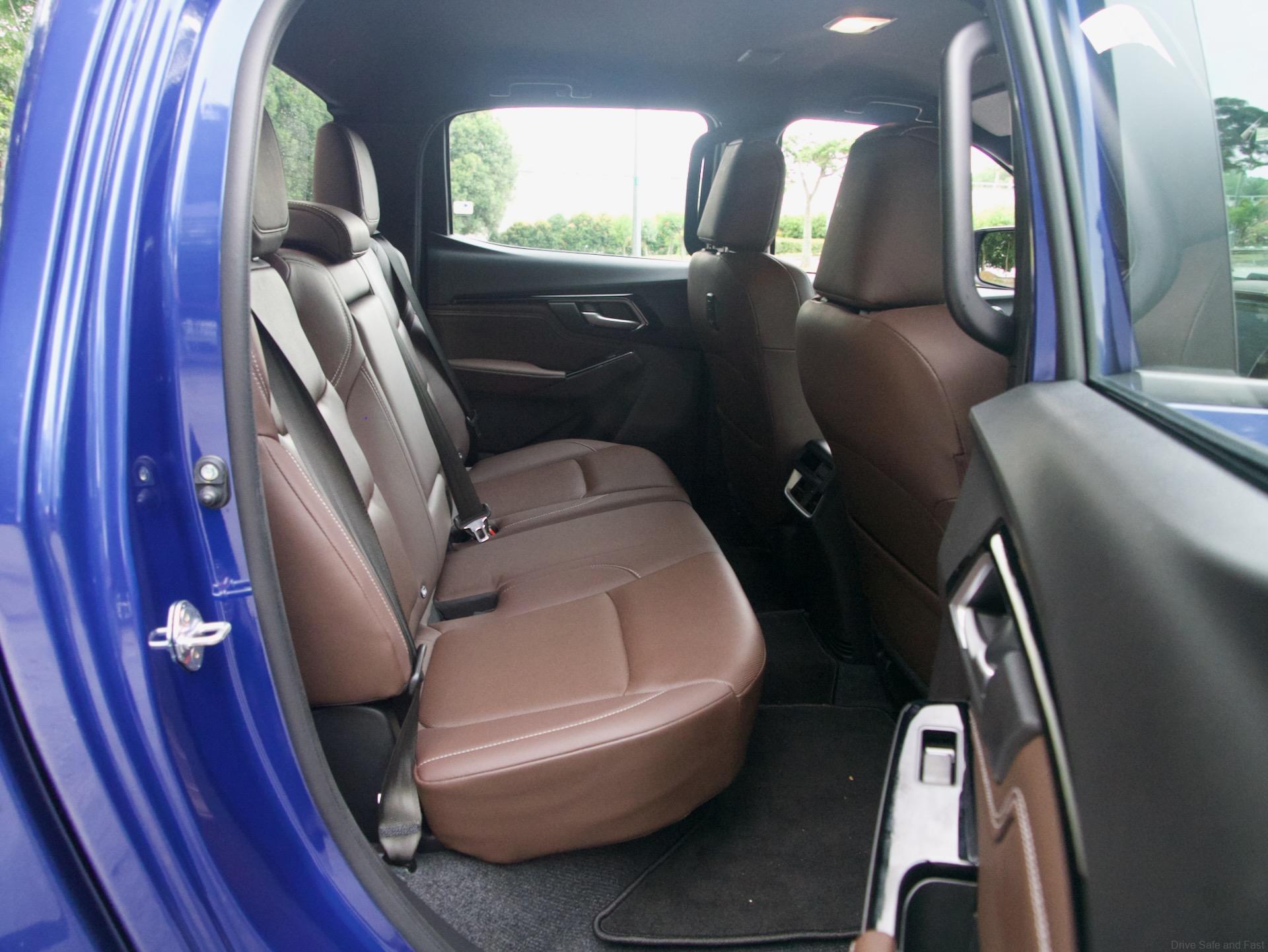 The whole pick-up truck just looks and feels like a more high-quality product. The large infotainment unit with Apple CarPlay and Android Auto is the icing on the cake.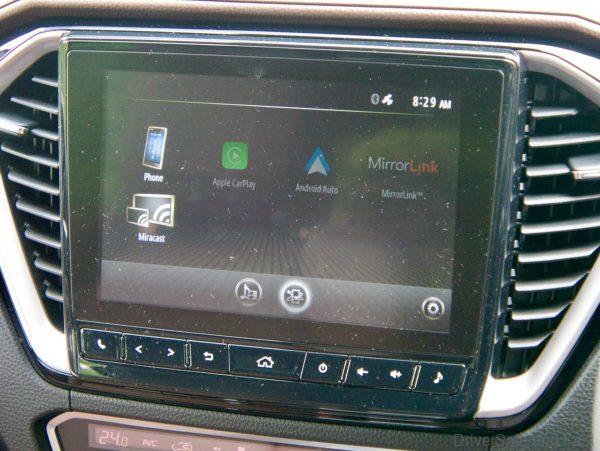 Finally, there's the ADAS system. Isuzu uses stereo cameras for its Pre-Crash Safety, Lane Support and Speed Assist systems. Rear radar units are used for rear cross traffic and side blindspot assists while front and rear sonar sensors give parking guidance.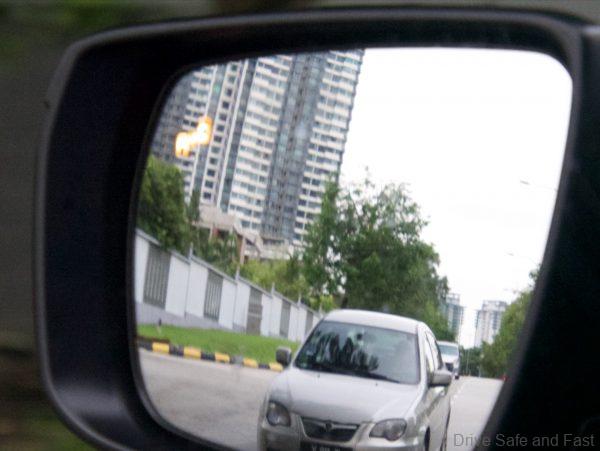 There are also a few unique features that make the D-Max stand out as a pick-up truck. We've seen one or two of these on its rivals, but not all at one go. Here they are: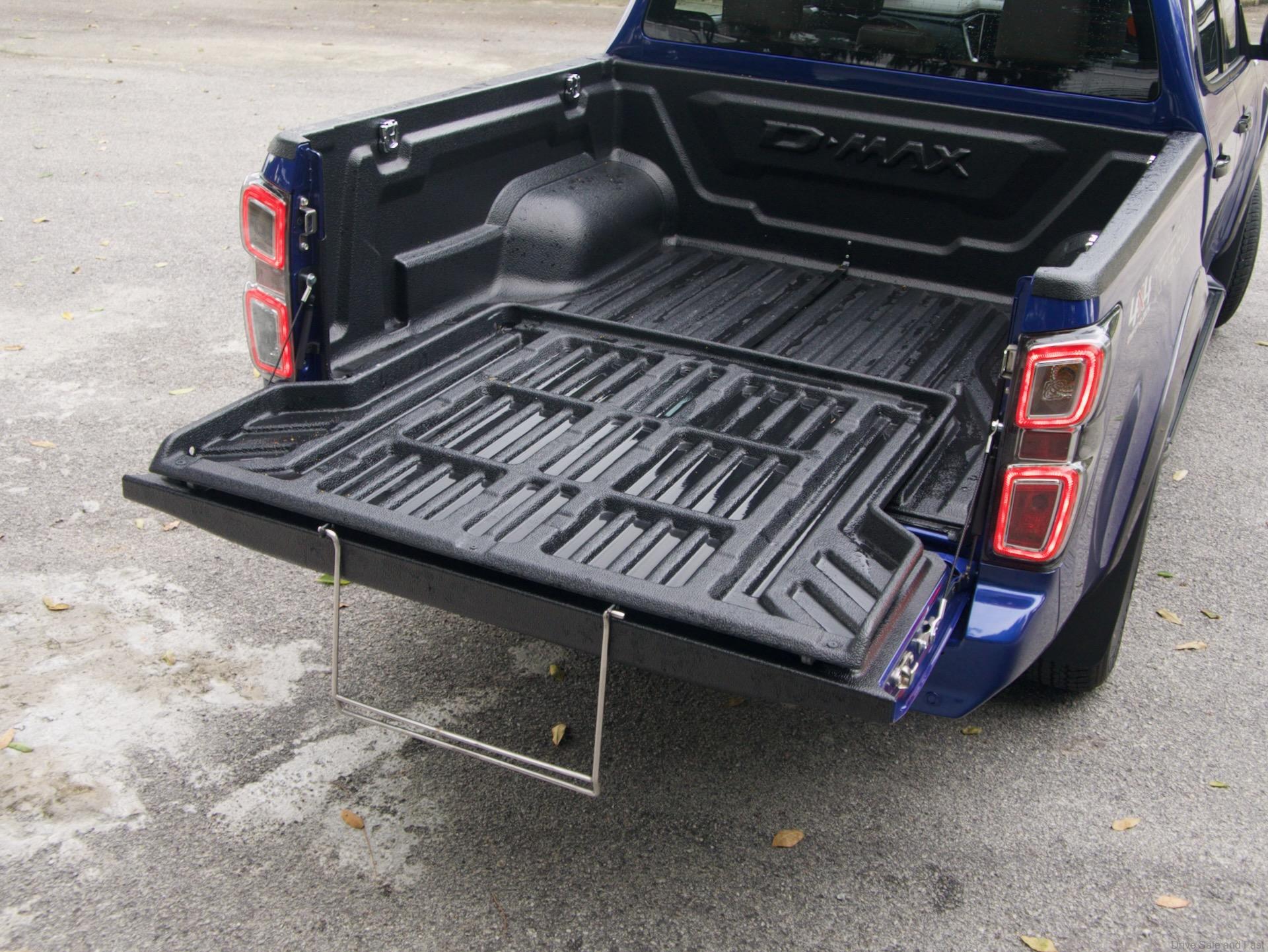 Overall, the Isuzu D-Max is a huge step up from the last one in many aspects yet it still retains its durability and capability for commercial use. I for one still don't recommend any pick-up truck, besides the Navara as a passenger car replacement. The D-Max, like most of its rivals, is still at its best when its hauling cargo or trekking through jungle terrain.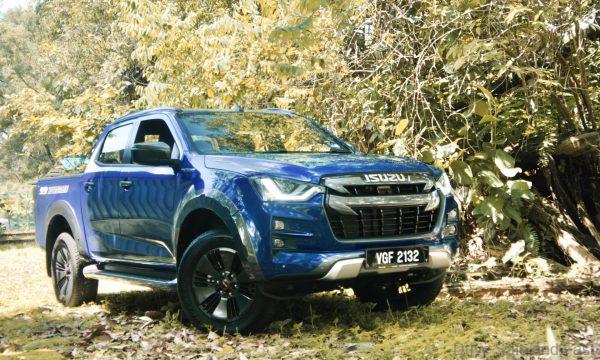 That being said, if you need a pick-up for genuine pick-up truck reasons, the new D-Max X-Terrain can do double duty as a passenger vehicle in a pinch. And because it's packed with so much new equipment, you won't feel like you're missing out on the latest features on passenger cars of equivalent value.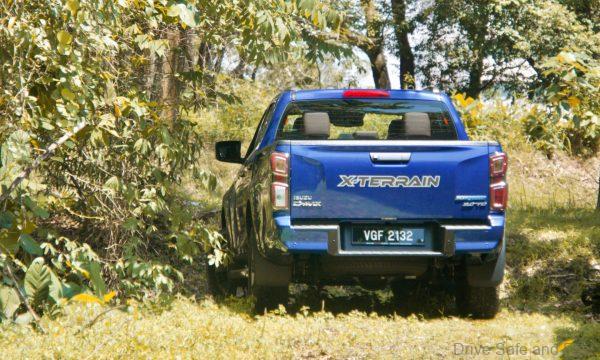 2021 Isuzu D-Max X-Terrain 3.0L Specifications
Engine: Inline-4, 16-Valve, DOHC, Petrol
Capacity: 2999cc
Gearbox: 6-speed Conventional Automatic
Max power: 190PS @ 3600rpm
Max torque: 450Nm @ 1600-2600rpm
Price: RM142,438.40 (OTR w/o insurance, private registration)