Automotive
Published on August 4th, 2022 | by Daniel Sherman Fernandez
0
Malaysians Making Multiple Car Bookings Just To Get A New Car
How Many Different Car Bookings Have You Made This Year To Get The SST Discount.
Any new car, we want it before the SST discount ends. Did we actually calculate how much we are saving on SST when compared to the amount of money we are losing on our trade-in used car depreciation?
The above are some of the questions many Malaysian car buyers failed to ask themselves in the last year or so.
In the last year or so there has been a car buying 'frenzy' in Malaysia and it all started when the government announced a sales tax discount (SST) in June 2020. This brought locally-assembled car prices down by 10 percent while CBU car prices dropped down by 5 percent and there were actually NO further discounts and NO showroom free gifts from car manufacturers like the years before.
This was done to assist the Malaysian car industry (especially brands with large factories producing or assembling new cars in the country) and to move the economy along.
With high fixed costs and a large well trained workforce, many car factories needed to keep their production moving after Covid-19 lockdowns.
Interestingly, the government's decision to remove the sales tax (after MAA made a request) made a big difference to Malaysian car buyers and showrooms were buzzing with customers and car manufacturers pushed to get new models launched in the past year.
Vehicle bookings surged for almost every new car launched and some premium and luxury models were sold out even before they were officially launched (yes their initial stock numbers were not that high to start with).
Then came the announcement that the sales tax discount was to end in December 2021, the last minute buying surge continued. In early 2022 there was a further request by car manufacturers to extend the SST discount period as there were still a lot of new car buyers waiting. The government decided to extend it.
The Ministry of Finance on 20 June 2022 issued a media release that stated the exemption for 100 percent SST discount of the purchase price on domestically assembled passenger cars and 50 percent on imported passenger cars was to end on 30th June 2022.
However, car purchasers who 'book' a new vehicle by 30th June 2022 can still benefit from the sales tax exemption as long as the registration date with the Road Transport Department Malaysia for the vehicle is completed BEFORE 31st March 2023 (which is just 8 months away).
To put the 100 percent local assembled cars SST discount in financial (monetary) perspective, lets look at a brand new Perodua Axia 1.0 Advance (AT) which has a selling price with SST at RM43,190 and after the 100 percent SST discount the selling price is RM41,427 which is just a RM1,763.00 discount. This could be the road tax and insurance payment.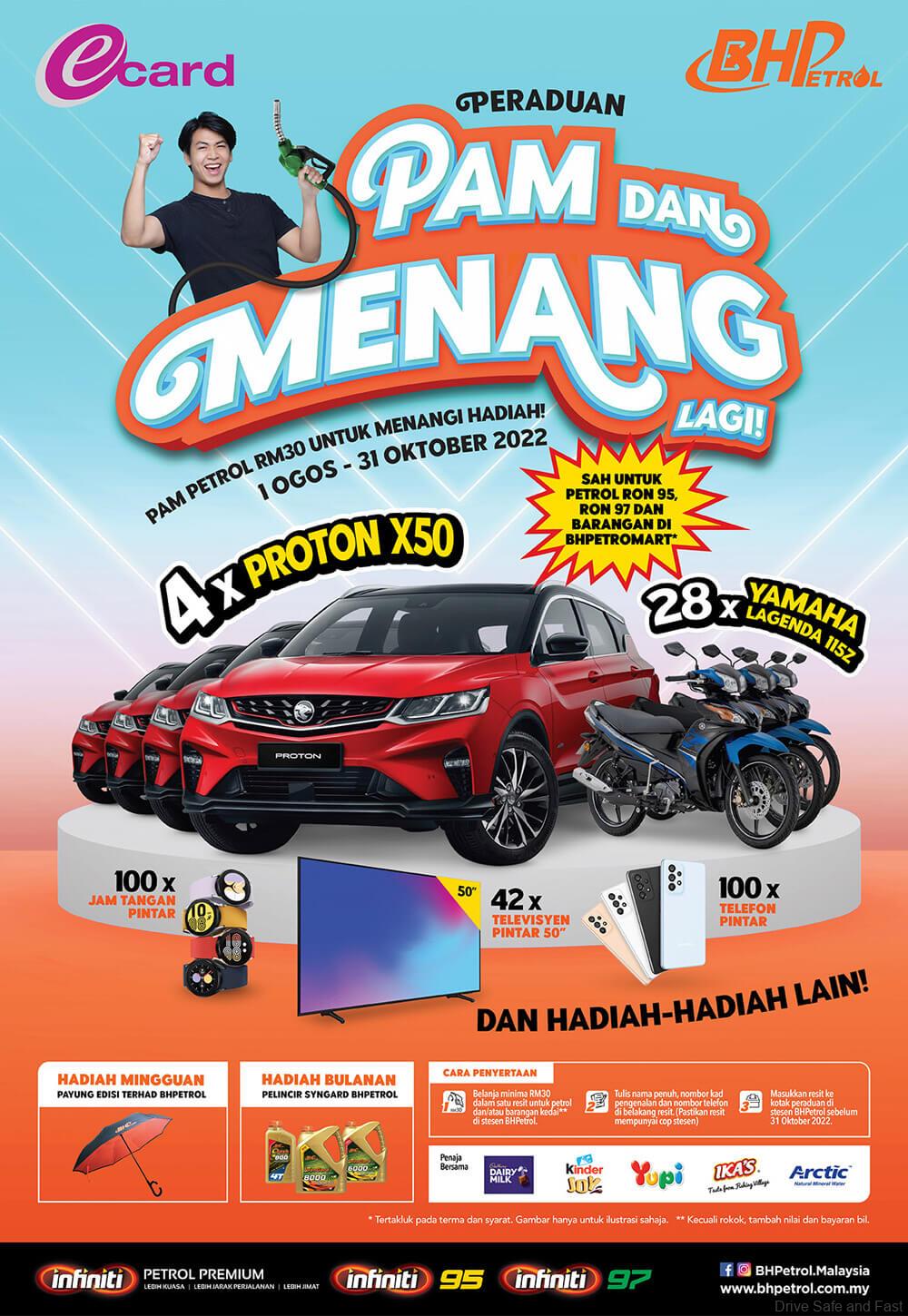 For a Honda BR-V 1.5V the selling price moves from RM97,200 with SST to RM93,693 without SST which is a big RM3,507 savings.
Now for the wealthy Malaysian who buys a Mercedes E300 which retails for RM379,888 with SST and just RM367,062 without the SST, the savings is RM12,826 (which is the price of a brand new Japanese scooter).
This is why some Malaysians made multiple car bookings in June this year (all in different names and with different car showrooms) just to get the savings on SST locked in.
Meanwhile, this also means that the current 500,000 plus pending total car bookings in the country should be discounted by at least 10 to 15 percent as there are many multiple bookings from the same person and once they get their new car with a SST discount, they will cancel all their other car bookings.