Cars
Published on August 30th, 2022 | by Subhash Nair
0
Mazda CX-9 Ignite Edition Is The Complete Mazda Experience
The Mazda CX-9 Ignite Edition is the best the company has to offer. Is it enough?
The CX-9 is a rather odd vehicle in the Mazda lineup. This is their flagship – literally the most expensive vehicle they engineer and produce in-house. Yet it's also one of the largest and heaviest vehicles they offer. How does a company like Mazda, known for obsessing over fleet-footedness and weight savings, reconcile their brand values with the a 2-tonne 7-seater as the flagship product? Well, those who have driven the CX-9 can tell you that they've managed something rather special here. And yes, there's enough value added here over the CX-8 to justify the large price gap between the two products.
The CX-9 was the first Mazda to feature the 2.5-litre turbocharged Skyactiv-G petrol engine. Today, this engine is available on the popular CX-5 as well as the CX-8. In all three SUVs, the output is the same – 228 horsepower and 420Nm of torque. Why don't any other Japanese rivals offer this kind of power at this price? Well, one reason is rationalisation.
Mazda is a relatively small car company and they have to make the most out of a smaller pool of resources. So while other makes will offer a larger displacement V6 option for more premium vehicles, Mazda instead offers a turbocharged version of their existing 2.5L mill. It just so happens that our market punitively taxes larger displacement engines, so Mazda gets to offer its most powerful Skyactiv-G power unit in Malaysia while Honda and Lexus can't seem to make a business case for their 3.5L V6.
The 2.5L Turbo feels like it BELONGS in the CX-9. This is an engine that's tuned for smooth power delivery, not instant bursts of speed. Even in the top-spec CX-5, what you get is an exceptional high-speed cruiser rather than a base model 'Macan-chaser'.
The problem is that the CX-5 isn't that large around back, so only the front occupants get treated to an appropriate amount of space and comfort. The CX-8 has the same wheelbase as the CX-9 but not its width and that lends a real sense of high speed stability and more importantly, occupant comfort in the 2nd row of seats.
In the CX-9, everything is just right. You get a sea of torque and all-wheel drive to send it where it's needed plus enough of a footprint to make it work as a 'high-speed cruise missile'. What's more, the chassis never shows its weight. Just like all other Mazda SUVs, the CX-9 is deceptively light footed. Exceptional suspension work by Mazda give it the same signature 'zoom-zoom' feel of its smaller brethren despite the fact that it tips the scales at 2 tons.
Best of all is the ride quality. The CX-9 might actually be the most comfortable Mazda of all time. I think the target here was to provide a more financially sensible alternative to the BMW X7 and I think it works. And despite losing out in raw output to the Volvo XC90 T8, the CX-9 is a more agile and dynamic vehicle behind the wheel. Typical Mazda details, such as a floor-hinged accelerator pedal and tiptronic controls with the selector toggles in the correct orientation (push for down, pull for up a gear) cement the CX-9 as a driver's car despite its weight and class.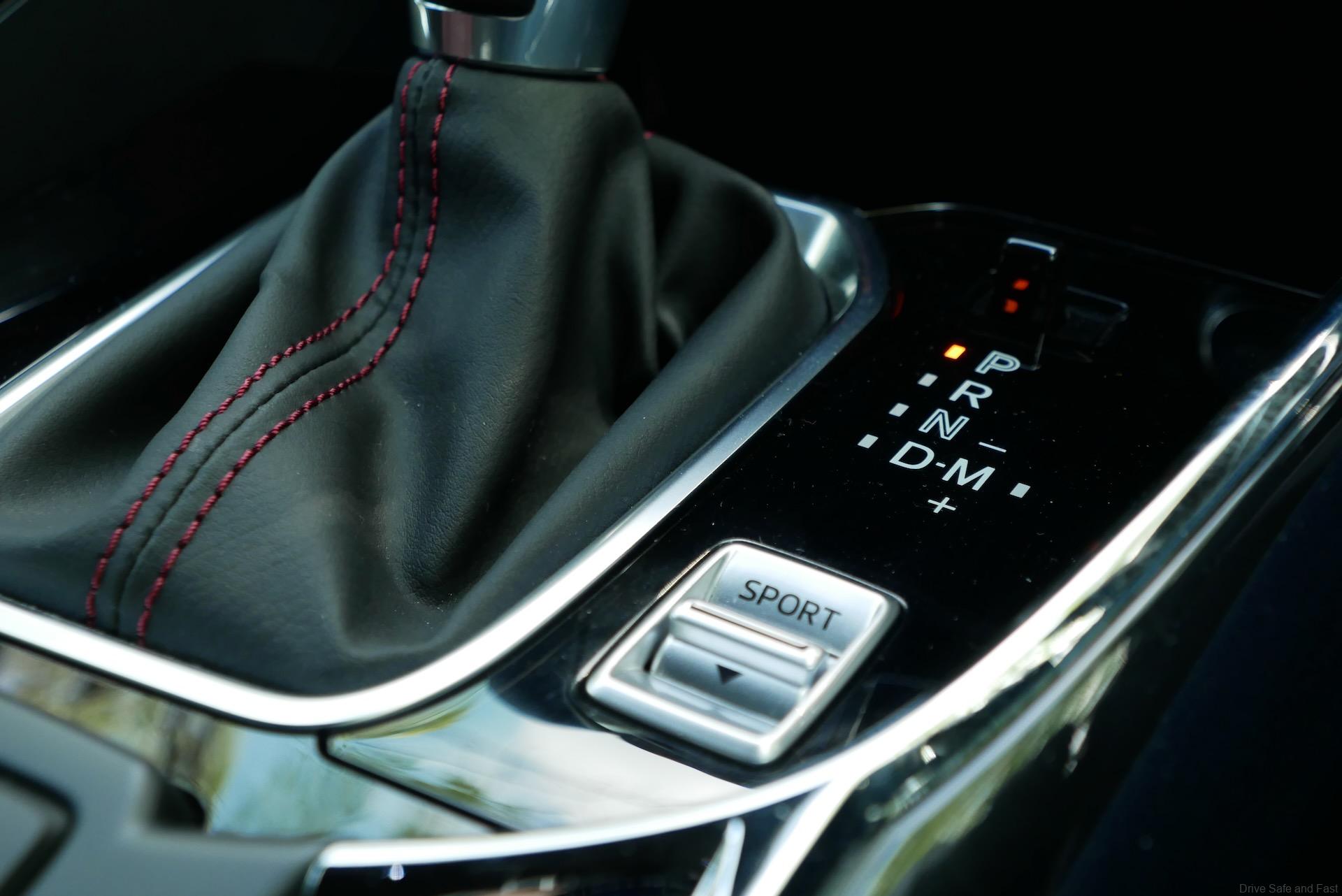 It takes a discerning eye but the CX-9 is actually a uniquely sculpted product in the Mazda SUV range. This is true down to the finest details including the air vents and some of the switchgear. The CX-8, on the other hand, essentially adapts many existing parts from the CX-5 to keep costs down. There's nothing wrong with that, but if you want a taste of what Mazda can do without cost constraints the CX-9 is a good example. The interior features two leather finishes – genuine Nappa in red for the seats and black leather cladding with red contrast stitching on the door cards and dashboard.
You get seatbelt warning light for all 7 seats, an excellent Bose sound system, and a 9″ infotainment unit with wireless Apple CarPlay and Android Auto support. This system still uses a mixture of touch controls and the physical Commander Control Switch. The instrument cluster is still the tasteful mix of digital and analogue we've come to love on Mazda vehicles and there's a projected HUD.
Mazda clearly paid quite a bit of attention to the second row. This area gets its own climate zone, multiple seatback pockets, a centre armrest with USB ports and cupholders, a seat sliding control, sunshades and more. The leather here is still top notch and it's an excellent place to be if you're being chauffeured around.
All the way in the back, the third row feels a constrained but children and smaller adults should be able to fit. There's an additional USB port and some cupholders and cubby holes back here. In most cases, these seats will probably be folded flat to expand the boot volume from just 230L to a massive 810L. The tailgate here is powered.
So, overall, it does make sense that the CX-9 is Mazda's flagship product. It's one of the best Mazdas to drive and for sure the best to be driven in. It hauls as much cargo and people as the CX-8. And there are no compromises with regards to design. The only issue is that in Malaysia, the pricing isn't great. RM345,610.40 is what you can expect to pay for this AWD model. If you're looking for value and can close one eye to the CX-8's less proportionate design and lower equipment count, you could save yourself more than RM120,000 and still have a one of the largest, most powerful Mazdas available. The best way to justify this purchase is to think about it in terms of imported luxury SUVs. From Japan, there's no Lexus RX that's going to be priced below RM350,000 brand new. From Europe, only the stripped down XC90 B5 will rival the CX-9 and still can't beat it in terms of price and equipment. So, the Mazda CX-9 makes sense as an alternative to premium SUVs but if you're just looking for a bang-for-buck SUV from Japan, the CX-8 makes a lot more sense.
Mazda CX-9 Ignite Edition Specifications
Engine: 4-cylinder DOHC 16V SKYACTIV-G Turbocharged
Capacity: 2488cc
Gearbox: 6-speed SKYACTIV-DRIVE Automatic, all-wheel drive
Horsepower: 228bhp @ 5,000 RPM
Torque: 420Nm @ 2,000 RPM
0-100km/h: 7.9 seconds
Top speed: 210km/h
Price: RM345,610.40