Automotive
Published on August 19th, 2022 | by Daniel Sherman Fernandez
0
smart#1 Specifications And Global Selling Prices Shared
This smart#1 will not be a car for the average Malaysian to own.
Unless you are currently driving at least a basic sedan or crossover from a luxury car brand, there is a good chance that you will be able to afford this all new electric vehicle from 'smart'. Why? Well it is a premium EV and not a basic model.
Proton has just signed a distributorship agreement with the 'smart' for sales in Malaysia and also Thailand.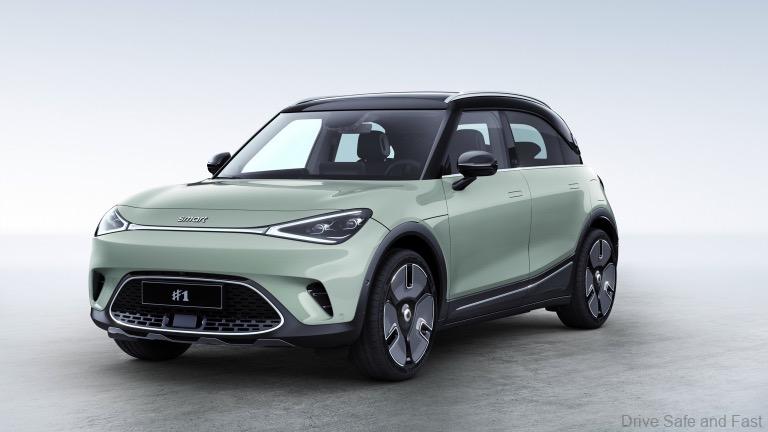 This means this all new smart#1 will be locally assembled in Tanjung Malim at the recently launched 'Automotive Hi-Tech Valley' in Tanjung Malim.
Now, with the current electric car tax incentive we have in Malaysia, this smart#1 will enjoy tax free status until the end of 2023 if it is fully imported and until 2025 if it is local assembled like what some luxury electric car manufacturers are currently doing in Malaysia to be ready for the tax incentives to be lifted after 2025.
This is probably why the smart#1 is scheduled to arrive only next year and not much information has been shared about its specification, colour choices and also the all important selling price in Malaysia.
Well, looking at the proposed selling prices around the globe, we can get a rough idea. In United Kingdom, the smart#1 is priced at £35,000 which is about RM186,000 even before you add Malaysian profit margins.
In the Netherlands and Germany, it is priced at €40,000 which is about RM180,000 and this is with 'EV' grants from the respective governments.
The current smart#1 specifications are quite good with a real world driving range of 355km.
smart#1 Specifications
Battery Capacity: 66.0kWh
Range: 355km (WLTP)
Charge Type: Type 2 (AC) and CCS2 (DC)
Min Charge Time: 3hrs and 45 mins (AC) and 29 mins (DC)
Max power: 272PS
Max torque: 343Nm
Top Speed: 180km/h
0-100 km/h: 6.0 seconds
Price: About RM198,800
Meanwhile, the design direction of the smart#1 came from Gorden Wagener, Chief Design Officer Mercedes-Benz AG. Yes, this is a product of Mercedes-Benz and also Geely which means you will be getting 'premium' car at the abovementioned possible selling price.
The exterior is forward-thinking and progressive with elements such as concealed electric door handles, frameless doors, and the floating halo roof that users would not expect on a car in this category.
The space to footprint ratio is pushed to the maximum: The all-new smart #1 with its 4270 mm length, wheelbase of 2750mm and the max. 19″ inch rims are creating an impressive interior space with an enhanced 360° view.
For Malaysia and also Thailand, the 'smart' showrooms will reflect the new design DNA and the premium appearance of the smart brand, welcoming customers to experience the all-new smart vehicles.