Used Cars
Published on August 7th, 2022 | by Daniel Sherman Fernandez
0
Subaru Forester Sportswagon Used For Sale At Just RM78k
Here is your chance to own a well equipped used Subaru Forester Sportswagon.
When Subaru launched this model back in late 2004, it came equipped with a 2.5L normal aspirated engine delivering 150 horsepower or a 2.5L turbocharged engine which delivered 208 horsepower.
A little later both engines were given more power which was 162 horsepower and 227 horsepower.
Now, the STi version was the version that many wanted as it delivered 261 horsepower and 252Nm of torque. This second generation Forester STi wagon could reach 100km/h from standstill in just 5.4 seconds and take note that this is a boxy upright station-wagon with all wheel drive and this was some 18 years ago.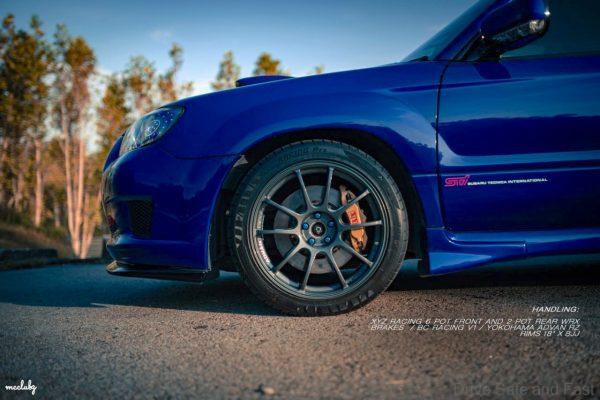 Yes, it was not as fast as the same year Impreza STI but here is where this used Forester STi gets interesting. With the tireless effort and spending power from the current owner, this Forester STi has been upgraded with enough performance parts to 'better' the speed and handling of a stock Impreza STi from the same era.
Plus, with the 4-speed tiptronic box, you get inner city traffic driving ease and long term easy use.
This is also the last true Subaru Turbocharged Wagon. The only main difference with STi model (6 speed manual), is that the XT is a 4 speed automatic with tiptronic.
So, this is a full 'tricked out' Subaru Forester SG9 EJ25 Turbo XT which was out of the factory in 2007 and landed in Malaysia in 2018. The owner has shared his long list of work done on this RM78,000 performance machine.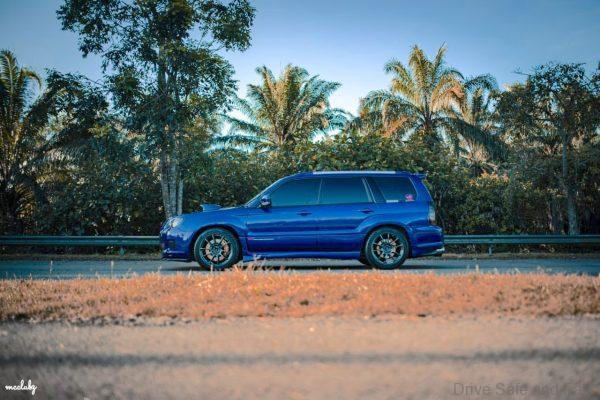 Exterior & Body:
Auto show grade
Original Sunroof (no leaks)
Original SG9 chassis (not SG5 convert)
Original SG9 STi full bodykit
Chargespeed 4″ hood scoop
Rear RE Amemiya original diffuser
Custom headlights for auto show
BMW B51 San Marino Blue Paint with high solid clear coat (imported)
Sonax Ceramic Coated for exterior and interior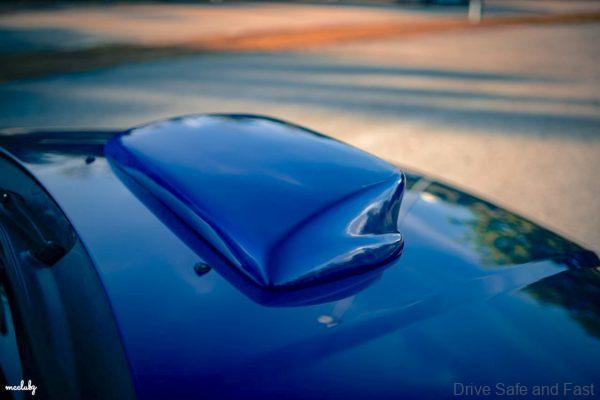 Engine & Performance:
Original EJ25 turbo engine (not convert)
Original 4EAT Tiptronic Gearbox
V8 STi intercooler
Custom 3″ SS downpipe, all the way to the rear HKS ES Wagon Muffler
Proper Star Point Grounding done. No electrical issues.
Timing belt set changed 10k kms ago
NGK iridium spark plugs changed 10k kms ago
Engine oil fully synthetic 5w-50 changed every 5,000 km
Handling & Wheels:
XYZ Racing 6 pot front and 2 pot rear WRX brakes
BC Racing V1 adjustable coil-overs (new, installed Mac 2021)
Whiteline front and rear Anti Roll Bars, New ARB bushes and End Links
Yokohama Advan RZ rims 18″ X 8jj, wrapped in 225/45 Racing Pro tyres 90 percent new
Interior:
Leather and general interior very well maintained
Original Momo Subaru multi function steering
Auto-cruise function working flawlessly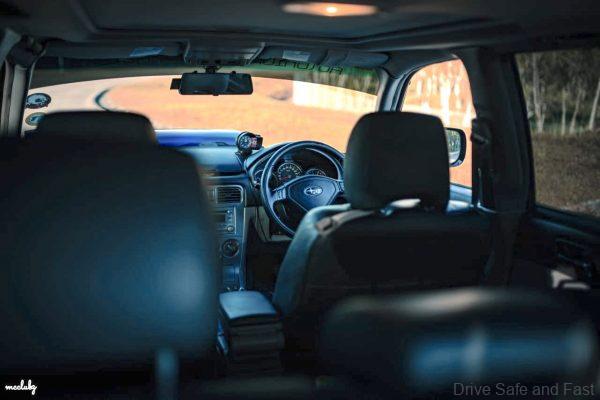 The engine is now boosting 1.1 bar and it has been remapped safely for RON97 fuel use which delivers 466Nm of torque. Interested to purchase? Please wassap the owner, Andrew 012-3172925.