News
Published on September 1st, 2022 | by Sounder Rajen
0
2022 Toyota Vios Test Drive In Thailand Goes Extremely Wrong
Test driving the car ended with it flipping itself over the head… quite literally
Test driving a new car can be a fun experience for many, especially if the car one is test driving offers superb driving pleasure, however, it can also be a harrowing experience, as was the case for this driver who ended up flipping the Toyota Vios they were test driving upside down. So what happened here?
While this driver in Thailand was test driving the Toyota Vios we see in the picture, something appears to have gone wrong with the safety system and the driver ended up crashing the front left side of the car to the rear right side of the pickup truck in the background of the main picture.
This is likely when the car got flipped over onto its roof at which point, the airbags deployed. Since the driver was wearing their seat belt during this test drive and everything else was working as it should have as far as safety systems go, the driver, thankfully, only suffered minor scratches.
So why did this happen? Perhaps the driver just wanted to leave an impression? After all, this is one way to make sure a company will remember one's face forever. While it is possible that the collision with the pickup truck caused the accident it is not likely and the reason was most probably just driver error.
The driver test driving this Vios is believed to be one Mr. Luang Pu Khen and this test drive gone wrong has apparently also caused an 800 meter long traffic jam as per the second picture showing all the cars on the road working their way around this little mishap.
The important thing to remember is that we need to always be alert while driving and despite having advanced safety systems, we cannot rely too much on in-car technology and still need to take precautions when necessary. We also need to ensure that we always pay attention to the road to ensure the safety of everyone else on the road too.
Thankfully, nobody was badly hurt or killed during this test drive experience from hell but one should always remember that, eventually, luck always runs out. Hopefully the driver learned to be more alert while driving and if there was indeed an issue with the safety system, that Toyota looks into it and fixes it as soon as possible.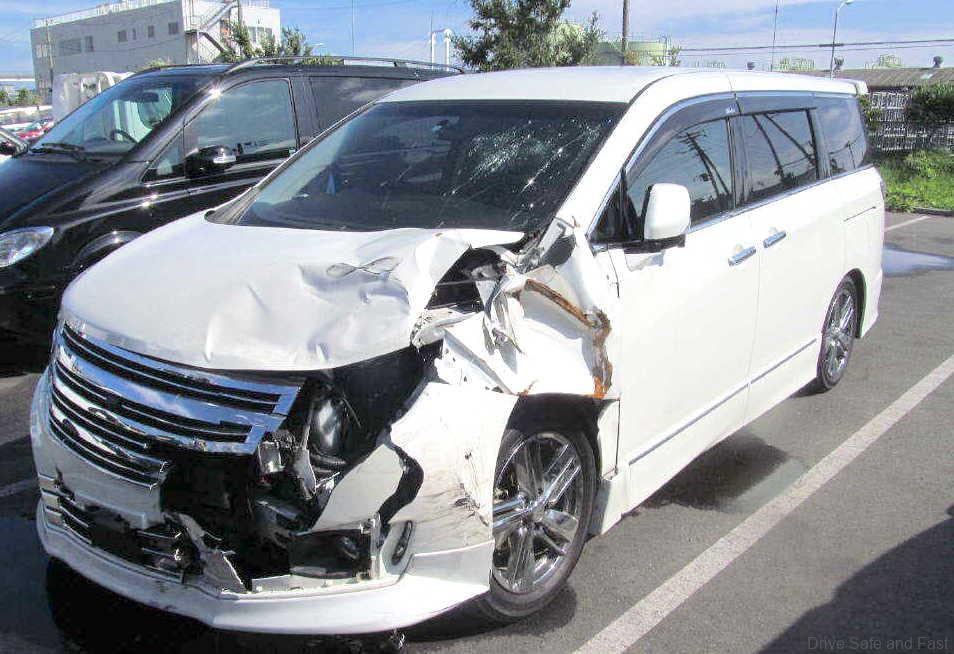 What do you think happened here? Was this entirely driver error or did faulty safety technology play a part in it too?