News
Published on September 13th, 2022 | by Sounder Rajen
0
Enjoy Cheaper Windscreen Replacements On The Go With Allianz
Allianz brings you a new windscreen so you can avoid the hassle of driving out
Allianz has always been one step ahead in terms of safety and convenience and their Allianz Windscreen Replacement On-The-Go service which was made available in all major cities in Malaysia from 1 May 2022 was just one of the many ways they have proved it.
When it was first launched in the Klang Valley area in 2020 by Allianz General Insurance Company Malaysia Berhad (Allianz General), the service offered on-site car repair and replacement for Allianz Motor Private Car Comprehensive policyholders and this made it safer and more convenient for drivers.
Now, this cashless service which includes genuine glass replacements with a lifetime warranty is also available for policyholders in Johor Bahru, Melaka, Seremban, Ipoh, Penang, Alor Setar, Kuantan, Kuala Terengganu, Kota Bharu, Kota Kinabalu, and Kuching.
To use the Allianz Windscreen Replacement On-The-Go service, policyholders can set an appointment by calling Allianz at 1800-22-5542 between 9 a.m. and 6 p.m. Mondays to Saturdays and the company will send their service vehicles finished in Allianz On-The-Go stickers to your desired location within the hour.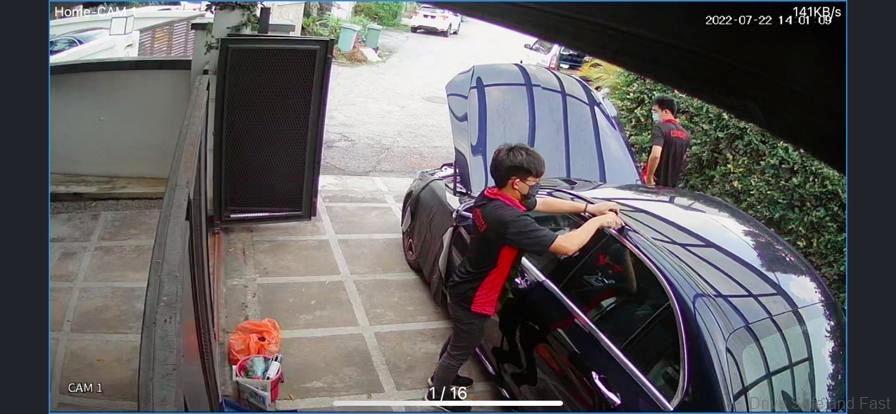 Moreover, there is no need for filling out lengthy forms so the whole process really is just as simple as mentioned earlier and will save everyone a considerable amount of time and headache.
On top of that, Allianz General Chief Claims Officer Damian Williams stated, "This service is the epitome of putting our customers first, and we are genuinely excited to be able to extend this service to major cities nationwide."
Damian also said, "Now with a total of 34 Allianz-branded on-the-go service cars, our customers can be assured of quick solutions when they need them."
"At the same time, sometimes freak accidents can happen. So, it is best to remember that if your windscreen gets completely shattered while you are driving. Always try to remain calm and pull slowly to the side of the road and call for help." He added.
Obviously, driving with a broken or cracked windshield is dangerous beyond words so this service by Allianz which keeps everyone on the road safe without draining one's wallet is proof that Allianz does, indeed, put their customers first.