News
Published on September 16th, 2022 | by Sounder Rajen
0
Mercedes-Benz And Montfort Boys Sign Memorandum Of Understanding
The two brands did so to strengthen their Modern Apprenticeship Program
At the Grand Hotel in Kuala Lumpur on 15 September 2022, Mercedes-Benz Malaysia and Montfort Boys Town signed a Memorandum of Understanding (MoU) to strengthen the Modern Apprenticeship Program that the two brands are working together on.
The MoU was signed to strengthen the brand's education pillar and commitment to recruiting secondary school students for its world renowned apprenticeship program that will create a new generation of skilled and competent staff who are better prepared for the working world.
This 2-year MoU establishes skill based activities such as the "train the trainer" program where Mercedes-Benz will provide technical skills and expertise training on current Mercedes-Benz models to the Montfort Boys Town trainers who will then pass the skills and knowledge on to the students ensuring competency all around.
The goal of this apprenticeship is to expose and prepare students for the program that they can join after completing their secondary school so they do not have to stress out over multiple college applications or immediately find a job after school, essentially providing a better alternative than something which will only crush their spirits.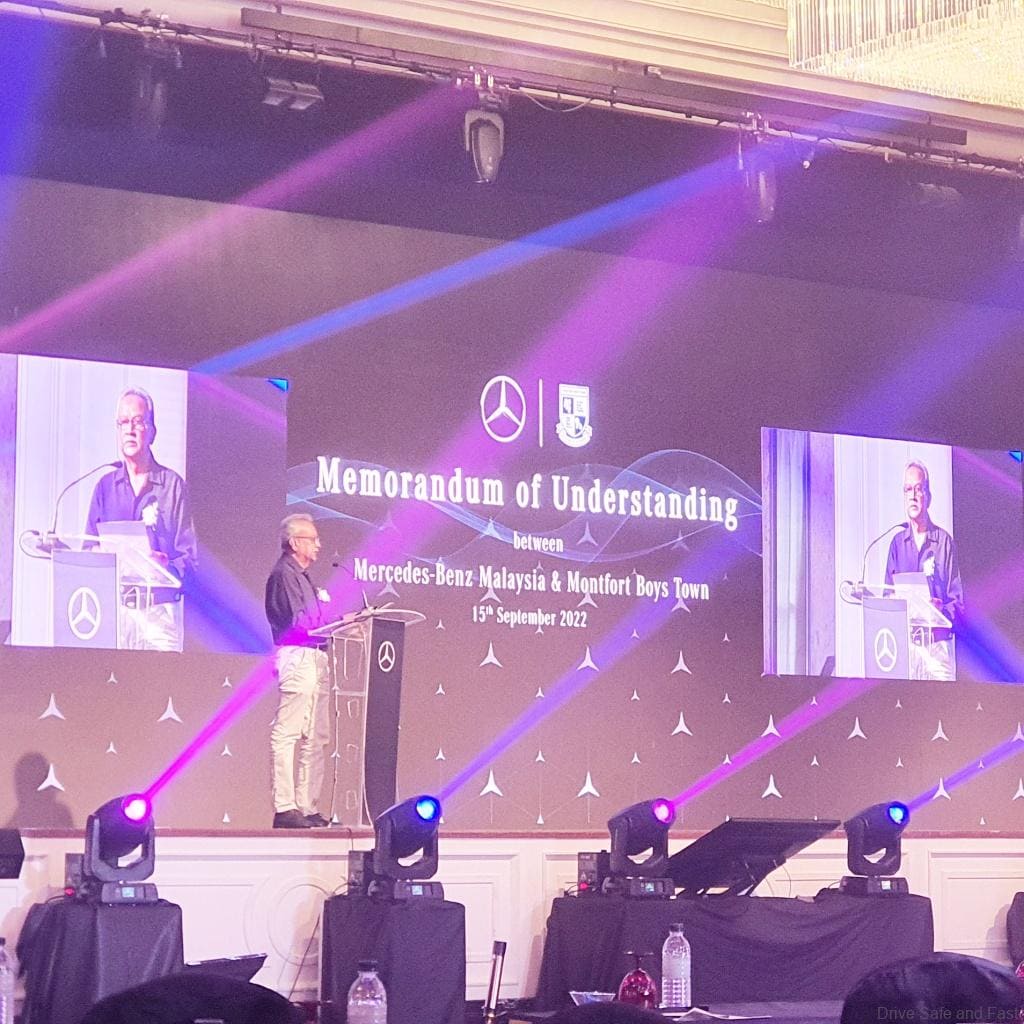 This apprenticeship will help many students, particularly those who have a soft spot for cars as students who successfully enrol in the Modern Apprenticeship Program will receive a full scholarship and become a full-time trainee at Mercedes-Benz Malaysia and receive a monthly allowance throughout the entire program.
They are also guaranteed employment by Mercedes-Benz with a minimum salary after graduation where they can progress further into management and other departments too.
This MoU is a reminder to both brand's of their commitment to these students and serves as a reminder to us that Mercedes-Benz truly cares about the little guy and that they want to make a real impact in the world through their CSR initiatives like this one.
For more information, visit the Mercedes-Benz Malaysia website linked here and help make a difference with Mercedes-Benz today.