Automotive
Published on September 11th, 2022 | by Subhash Nair
0
UMW Toyota Motor Sets New Sales Record In August 2022
UMW Toyota Motor shows a 62% increase in sales year-on-year, partly thanks to a new Veloz.
Last year was a pretty good one for UMW Toyota Motor (UMWT) and 2022 is shaping up to be even better. The company recorded 9,091 cars sold in August 2022, a record for them. The exact breakdown is 8,961 units of Toyotas and 130 units of Lexus vehicles sold in that one month.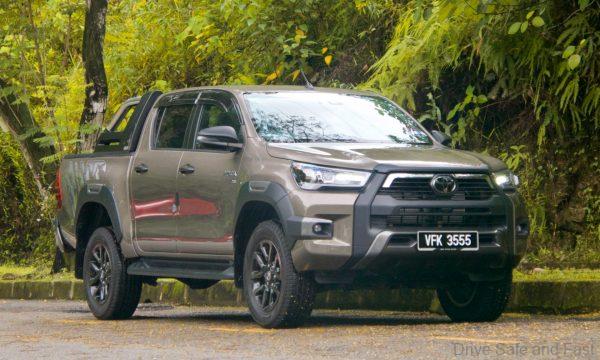 This time last year, UMWT had only moved a total of 38,085 units due to lockdowns and a heavily restricted economy. At the end of August 2022, they had already sold 61,639 units, a 62% increase in sales year-on-year.
UMWT also announced that it would be introducing updates to the Fortuner, Hilux, and Innova in the coming weeks. Order books for these updated vehicles on the IMV platform are open, but they'll only arrive in September (Fortuner, Hilux) and October (Innova).
Here's the press release with more.
PRESS RELEASE
UMW Toyota Motor Sdn Bhd (UMWT) set a new record for sales of Toyota for the month of August 2022 at 8,961 units, while Lexus recorded total sales of 130 units. The overall sales for the month of August recorded at 9,091 units (Toyota + Lexus), compared to 6,637 units (Toyota + Lexus) sold in July 2022.
The total sales for the year as of August 2022 stands at 61,639 units (Toyota + Lexus), compared to 38,085 units (Toyota + Lexus) for sales registered, a 62% increase when compared to sales for August 2021.
Coming into the Malaysian market, reaching total orders for the new Toyota Veloz of up to 5,200 units, the seven-seat MPV has yet to officially go on sale in Malaysia as anticipation builds up for its debut very soon.
UMW Toyota Motor's President Ravindran K said, "The team at UMW Toyota Motor is extremely grateful for the strong support and we are working around the clock to intensify production to ensure delivery to new car owners.
"The introduction of the Toyota Veloz will be a significant moment for us and we are confident it will be popular among Malaysians with its value for money premium offerings, advanced features and of course, the renowned Toyota quality and reliability".
"We are working very hard to provide the right packages for our customers. It is our way of going the 'Extra Mile' by giving high priority and attention to our customers' needs through our sales and after-sales offerings," he added.
UMWT announced that it will be introducing the newly improved Innovative International Multi-Purpose Vehicle (IMV) series, Toyota Fortuner and Hilux in September and Toyota Innova in October at all its outlets. Since its introduction in 2016, it is well accepted by customers due to its quality, durability and reliability. Orders for the IMV series start from the 1st September 2022 for all models while the newly improved Hilux and Fortuner will be at all Toyota outlets in September and Toyota Innova by October.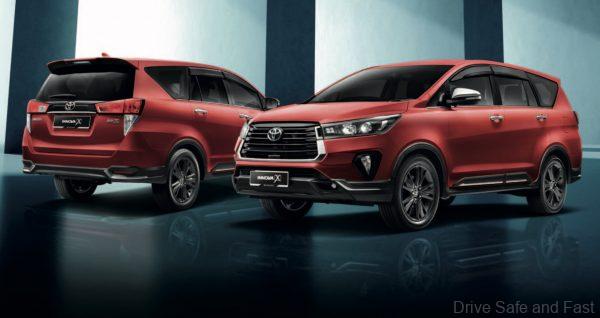 "With the three improved vehicles, we are confident that we will be able to capture a strong demand from customers in both Peninsular and East Malaysia, at the same time increase our market share for this year," said Ravindran K.
In conjunction with the 2022 Merdeka and Malaysia Day celebrations, UMWT will showcase the freedom and flexibility that Malaysians can expect throughout their Toyota ownership journey. The carmaker will be offering value-added packages to its customers nationwide and great deals worth up to RM4,000 on selected variants for the Vios and Yaris. Visit your nearest Toyota outlet now until the end of September to enjoy this promo for your preferred vehicle.
UMW Toyota Motor also invites Malaysians to watch its heartwarming short video called "Pewaris Harapan Negara" featuring staff's children singing the familiar patriotic song "Sejahtera Malaysia".
Please watch the video here: https://www.youtube.com/watch?v=aj-fCZAXlVg.
For more information, visit Toyota.com.my or call the Toyota freephone line at 1-800-8-TOYOTA (869682).