Motorcycles
Published on October 14th, 2022 | by Sounder Rajen
0
BMW Motorrad Releases 2023 BMW M1000RR
The new 2023 BMW M1000RR just got a sporty makeover
It looks like BMW Motorrad has been busy as of late as just a couple weeks after the launch of the updated BMW S1000RR, the brand is now giving us an updated 2023 BMW M1000RR and it isn't just sportier, it sports a new look as well. Let's take a look at the updated styling of the all new 2023 BMW M1000RR.
So the main point would be that this homologation special superbike has received a massive aero makeover, particularly on the front end where the bike noticeably sports a new carbon fibre fairing. This was added to increase the top speed of the 2023 BMW M1000RR to 195mph while also adding more rider protection.
On top of that, the front end of the 2023 BMW M1000RR also contains some huge new winglets which give the bike even more downforce at speed. Still not enough carbon fibre? BMW agrees as the front wheel gets new carbon fibre aero covers and brake cooling air ducts as well. It looks way sportier than before and I am all for it.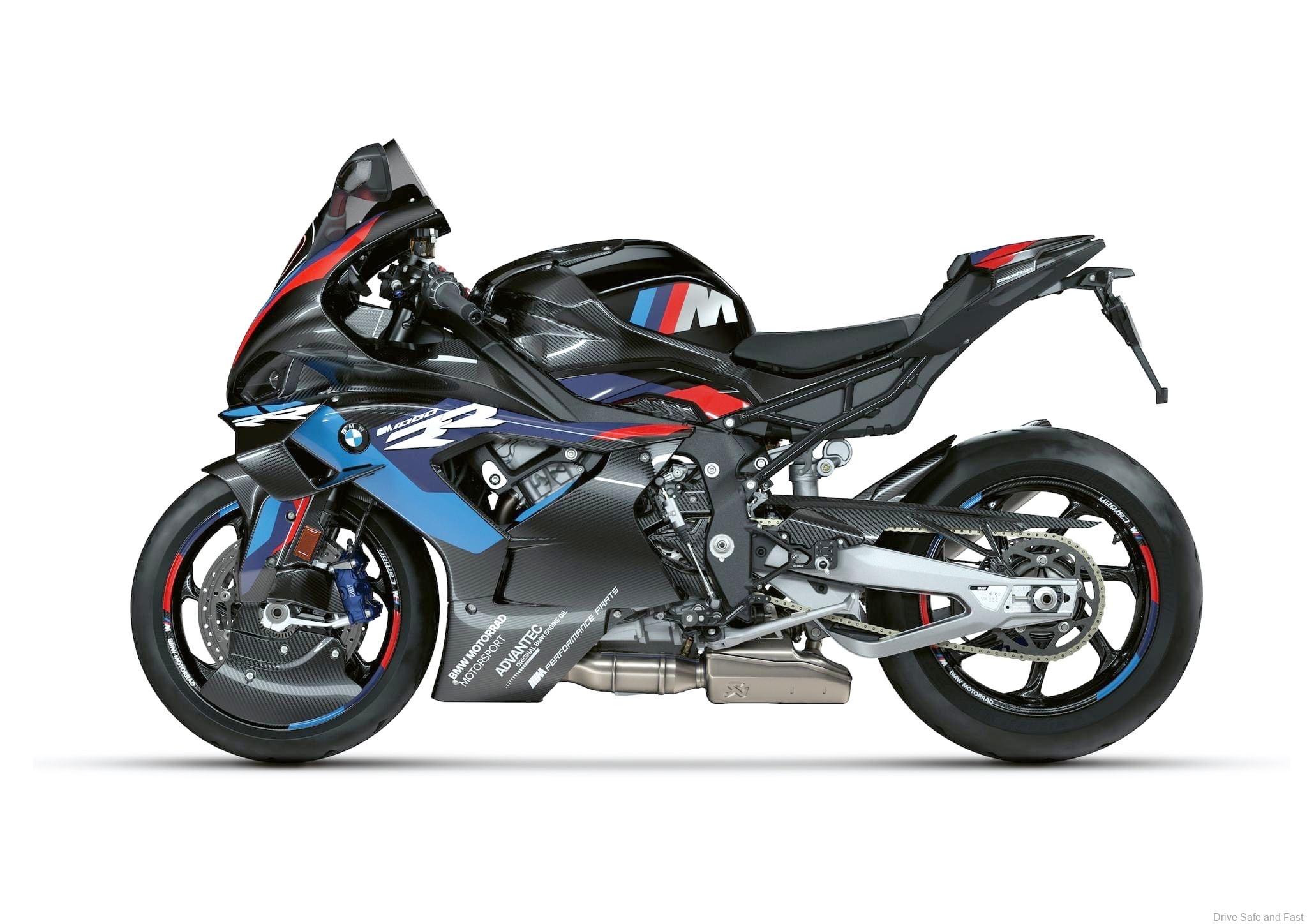 Despite all the changes, at the heart of the new 2023 BMW M1000RR is the same race-ready 212bhp shiftcam engine as before. If it ain't broke don't fix it, right? The engine also still features the same forged two-ring race pistons and Pankl titanium rods.
Moreover, the chassis also remains unchanged, well, mostly. There are a few detail mods but nothing too different that was not already there. Aside from that this is the same bike that puts a smile on any rider's face and looks exceptionally beautiful just like always too. I especially like the classic BMW colours as it looks mature.
Additionally, the 2023 BMW M1000RR also comes with a long list of rider aids. Obviously one would expect this on a bike that can figuratively take you to heaven while riding it. It also features four driving modes which are Rain, Road, Dynamic and Race modes.
The new 2023 BMW M1000RR will come with a 6.5 inch TFT display and should cost around £30,940 when it goes on sale in April so be sure to check out the Official BMW Motorrad Website linked here to find out more.
What do you think of the new 2023 BMW M1000RR, I am personally not a very big fan of bikes but I am, however, a sucker for BMWs and I do agree that this bike looks extraordinarily good.