Motorcycles
Published on October 1st, 2022 | by Sounder Rajen
0
Ducati Dedicates The Ducati Multistrada V4 Rally To Travel Enthusiasts
The Ducati Multistrada V4 Rally is the perfect bike to travel in style and comfort
As you know Ducati is hosting their very own web series revolving around their popular bikes, called the 2023 Ducati World Premiere web series and in the third episode of this web series, the brand presented the new Ducati Multistrada V4 Rally targeted towards adventurers who love long journeys.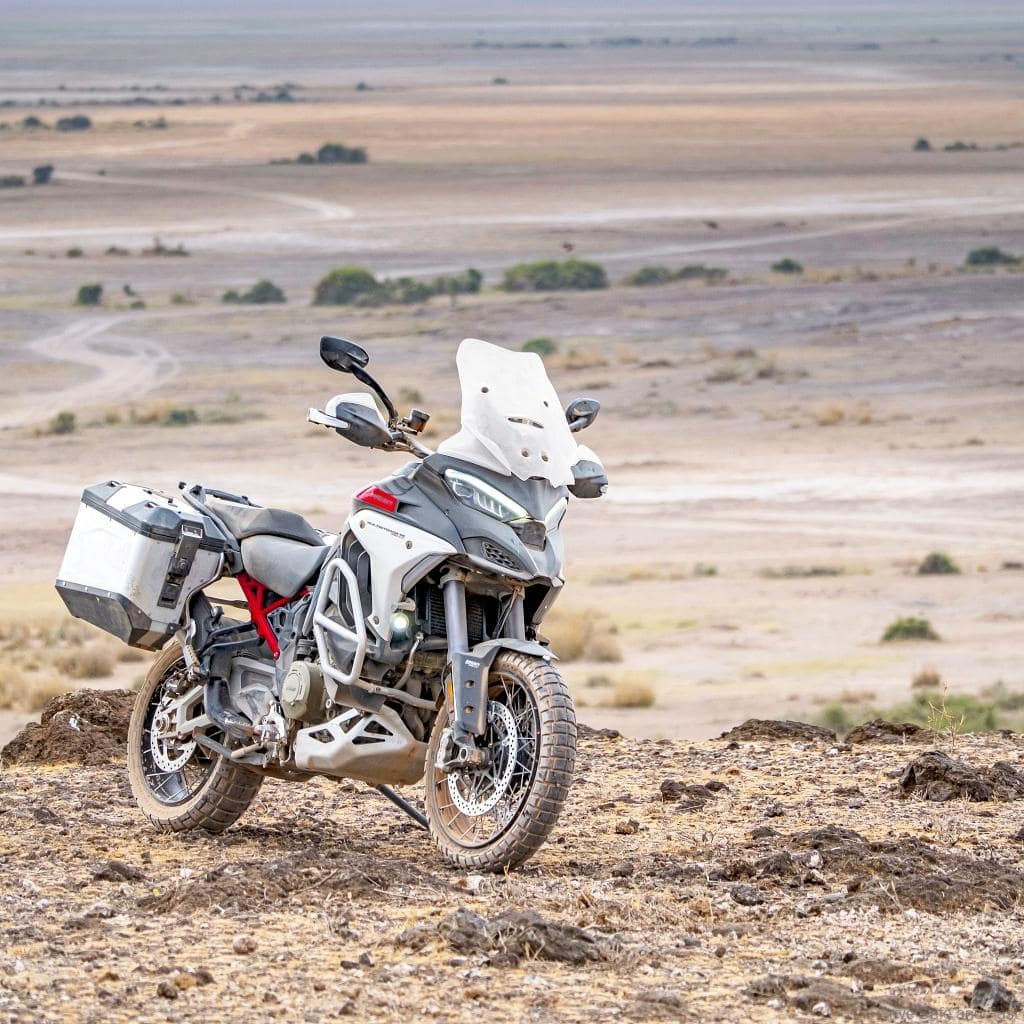 The Ducati Multistrada V4 Rally takes everything we know and love about the Multistrada V4 and kicks it into high gear with much improved comfort for both passengers a greater range and more distinct off-road capability and character and is powered by a V4 that puts out 170hp and 121Nm of torque without sacrificing safety.
Moreover, the "rally" moniker on the Ducati Multistrada V4 Rally takes its capability to conquer any and all roads to the next level. Equipped with semi-active suspensions with travel increased to 200mm and a new power mode has been added for off-roading and benefits from a new 30-litre aluminium tank and lightweight rims.
On top of that, the Ducati Multistrada V4 Rally is also a great bike to go a long adventures as a couple as it was designed with comfort in mind as it features a new redesigned windshield and adds an easy lift function which opens the suspension hydraulics to reduce the effort needed to lift the motorcycle from the side.
In line with the Multistrada family of bikes being the poster child for technological and safety advancements and the Ducati Multistrada V4 Rally is no different. Equipped with a front and rear radar system to support its ACC and BSD systems, this bike is perhaps the safest at any speed and on any road.
The Ducati Multistrada V4 Rally comes with 4 riding modes (Sport, Urban, Touring and Enduro) to ensure the rider always has the most comfort and performance for every situation and always stays in control. Enduro mode is an important new evolution and is the beast mode for when the rider wants maximum power.
Lastly, the Ducati Multistrada V4 Rally comes in three versions, the Adventure Radar with ACC and BSD, the Adventure Travel & Radar which adds aluminium side cases and heated grips and saddles and the Full Adventure which adds a homologated Akrapovic silencer and a carbon fibre front mudguard.
Be sure to check out the Official Ducati Website linked here to find out more.