Automotive
Published on October 15th, 2022 | by Subhash Nair
0
Mazda CX-60 To Debut 3.3L Inline 6 Petrol Hybrid Engine As In Australia
The long-awaited straight six petrol from Mazda gets detailed, but with less power than hoped.
For the longest time rumours of a straight six petrol engine from Mazda have been floating around. Earlier this year, hopes were rekindled when the CX-60 SUV was shown with a 3.3L inline 6 diesel hybrid motor. Now, as the Mazda CX-60 is prepared for the Australian market, the company has confirmed a petrol powered twin-brother to the diesel.
The first EVER inline 6 petrol engine from Mazda will be a turbocharged 3.3L set up with a mild hybrid component. It will feature a 48V system for a small boost of power and to keep fuel consumption down. What's strange is that it produces 280 horsepower and 450Nm of torque. These are impressive numbers for Mazda, but only when taken in isolation.
You see the problem is two fold. The first is when you look at it in the context of what other powertrain options are available for the CX-60. There's a 2.5L 4-cylinder petrol Plug-in Hybrid model with a total system output of 323hp and 500Nm of torque. The other alternative is the 3.3L inline 6 turbo diesel mild hybrid, which is good for 251hp and 550Nm of torque. Both of these alternatives offer significantly more torque than the 3.3L turbo petrol model.
The second issue is how it looks on paper against competing 3.0L inline 6 turbo models. The Mercedes-Benz M256 3.0L is tuned to output between 362-429hp with 500-520Nm of torque depending on which model it's being put in. The BMW B58 3.0L is tuned to output between 322hp-382hp and 450Nm-500Nm of torque, depending on which model it's being put in. Mazda's 280hp and 450Nm looks relatively pale in comparison.
That being said, I don't think it's as bad as some publications are making it out to be. First of all, this is Mazda we're talking about. They're not going to sell cars with these engines for the same price as Benz and BMW are charging. They won't be cheap, but Mazda will probably offer these 3.3L turbo hybrid petrol straight six engines for the price of a high-tuned 4-cylinder turbo hybrid from a premium German make. So in terms of value for money, the new engine is probably punching above its weight.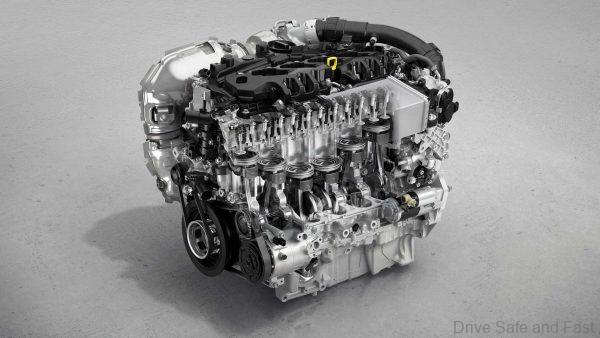 The second thing to note is that 280hp and 450Nm of torque is actually… enough in the right car. The CX-60 is probably not the best candidate for a straight 6 petrol. But imagine this in a sports coupe, a long-wheelbase/GT take on the MX-5, perhaps even the rear-wheel drive Mazda6 successor we've been hearing about – then we're looking at a very healthy amount of power.
Thirdly, this could just be the 'base' tune for this engine. As BMW and Mercedes-Benz have demonstrated, the same engine can be tuned for different power outputs. What's stopping Mazda from offering higher tuned versions of this 3.3L straight six, maybe even a Mazdaspeed version of the thing?