TechTalk
Published on November 3rd, 2022 | by Daniel Sherman Fernandez
0
Autonomous Driving Level 3 Is Here But Is It Ready?
Level 3 autonomous driving is in demand for the wrong reasons we believe.
The autonomous vehicle driving technology segment is moving very fast in 2023, as level 3 cars arrive in showrooms for sale and level 4 vehicles undergo tests. In May this year Mercedes-Benz started offering its level 3 driving system, Drive Pilot, in California and Nevada.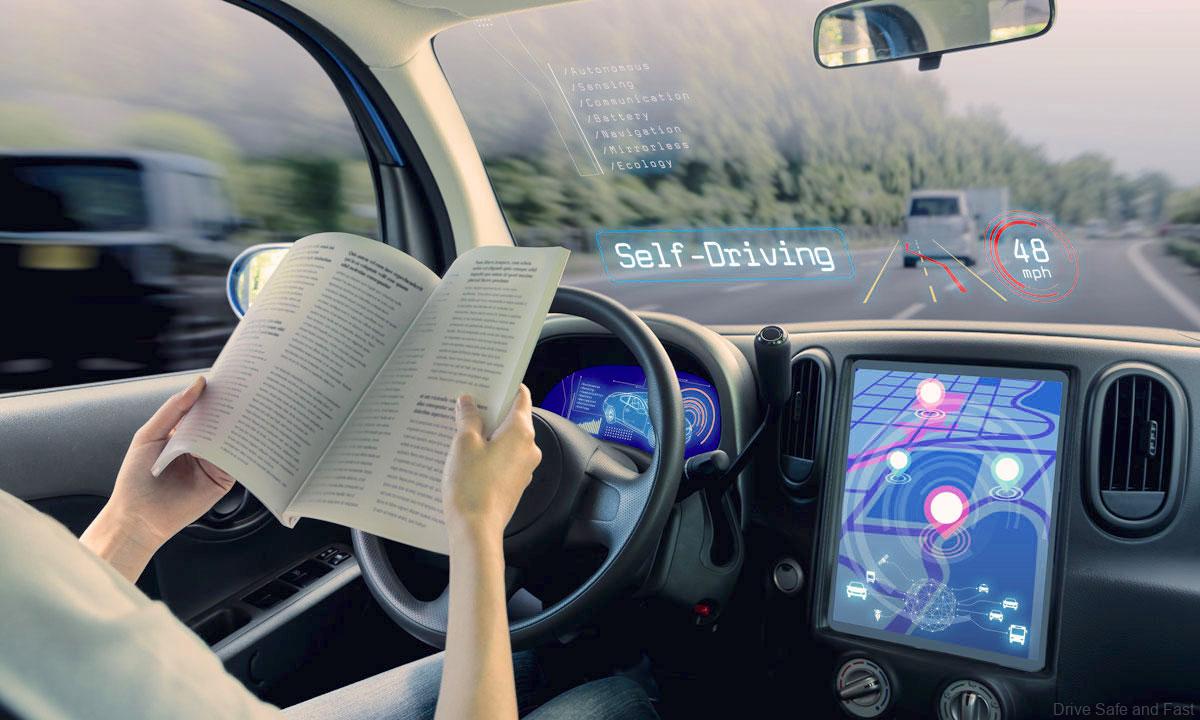 It is offered as an option on the all new S-Class and the all electric EQS models. Drive Pilot costs 5,000 euros on the S-Class and 7,430 euros on the EQS in Germany.
The system allows the car to take control of driving functions under certain conditions, freeing the driver to do other things such as answer emails. Drive Pilot is approved for use on about 13,000 km (8,100 miles) German highways at speeds of 60 kph or less, meaning its primary use would be in congested traffic or traffic jams.
Drive Pilot uses radar, lidar and cameras, as well as ultrasound and moisture sensors, to provide data on road conditions to vehicle computers. It controls speed, braking and lane position.
The system can ask the driver to take control at any time, a prerequisite for Level 3 autonomy. If the driver does not respond within 10 seconds, the car will come to an emergency stop.
Interestingly, this system will be offered only in all new cars, and cannot be retrofitted because it requires installation of additional hardware.
Meanwhile, three US carmakers starting with the all electric Tesla, followed by General Motors and luxury electric car manufacturer, Lucid, as well as South Korea's Hyundai and Kia, and Sweden's Polestar, are also expected to launch level 3 vehicles in 2023.
With level 5 representing full autonomy, the jump to level 3 is a significant step. It will take cars from what is effectively driver-assisted technology (such as Tesla's Autopilot) to autonomy that does not require full-time driver attention.
These developments will come as UN regulations are amended to extend the speed limit for level 3 vehicles from 60km/h to 130km/h from the beginning of 2023.
As for level 4, Germany is planning to start an autonomous driving project in 2023 using vehicles manufactured by two EV makers: Mobileye (Israel) and Nio (China).
The expansion of level 4 robo-taxis will also pick up pace in 2023.
Meanwhile, Motional (US) will launch robo-taxis in the US, while Cruise (US) will expand its offering in Dubai, UAE. Tesla is also expected to unveil its own robo-taxi in 2023.
Even so, these level 4 cars will only operate in carefully controlled zones, with operators on standby to cope with emergencies.