Automotive
Published on October 13th, 2022 | by Sounder Rajen
0
The Polestar 3 Electric SUV Has Officially Been Revealed
This new Polestar 3 is also expected to launch in Singapore at the end of 2023
Polestar have officially revealed the Polestar 3 electric performance SUV and the brand says it is the perfect blend of Scandinavian minimalism and purity, making it the SUV for the electric age. Polestar also says they were hard at work making this SUV more relevant, responsive and desirable.
Thomas Ingenlath, Polestar CEO said, "Polestar 3 is a powerful electric SUV that appeals to the senses with a distinct, Scandinavian design and excellent driving dynamics. It takes our manufacturing footprint to the next level, bringing Polestar production to the United States. We are proud and excited to expand our portfolio as we continue our rapid growth."
The Polestar 3 is a five-seater SUV producing 380kW of power and 910Nm of torque from a 111kWh battery pack which gives the car up to 610km of WLTP driving range. Polestar lists the official launching price in Germany at EUR89,900 which is a fantastic deal considering the high level of standard equipment this car comes with.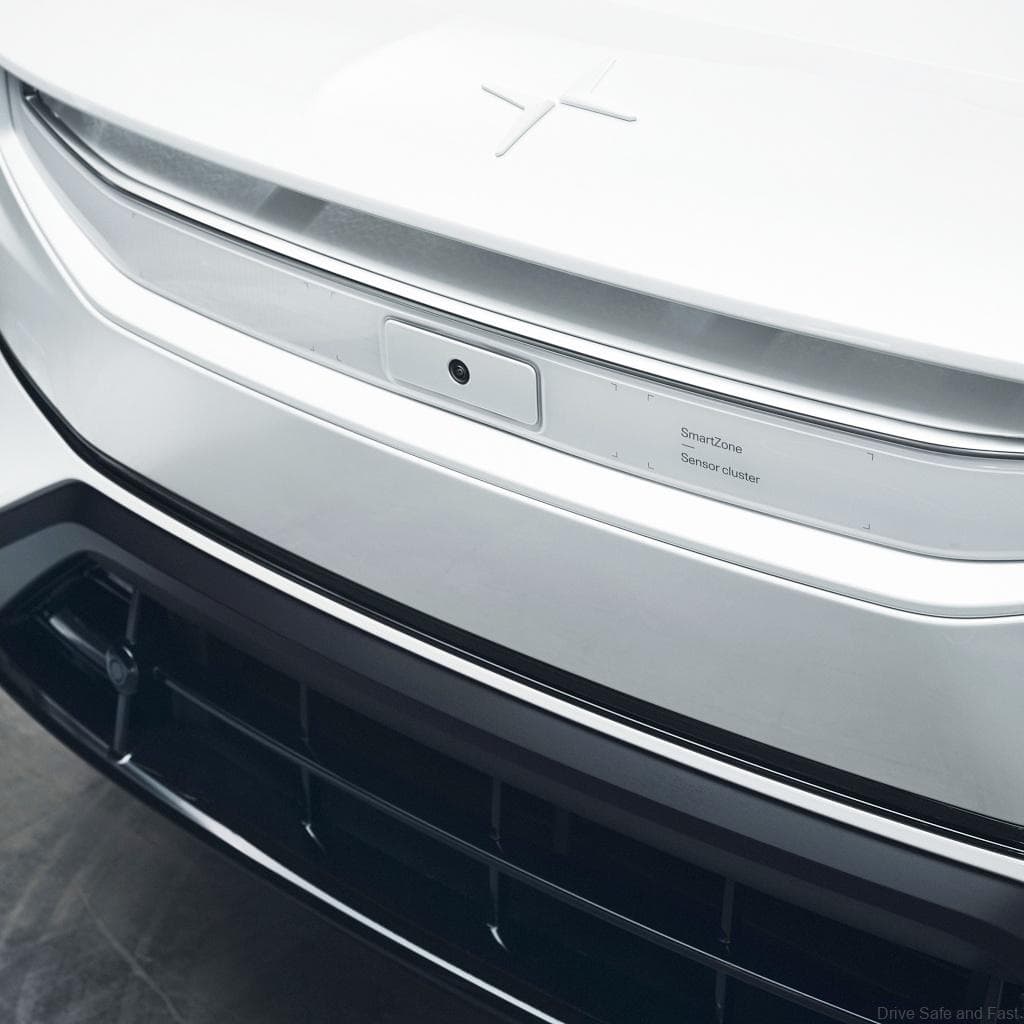 Moreover, when Polestar envisioned the Polestar 3, they wanted it to stand out, so in addition to the usual SUV trademarks like a wide stance, the car also features advanced aerodynamic optimizations such as a front aero wing integrated into the bonnet, an aero win also integrated into the rear spoiler and rear aero blades as well.
On top of that, the interior of the Polestar 3 was built with sustainability in mind. It features bio-attributed MicroTech, animal welfare-certified leather and fully traceable wool upholsteries. This is inline with the brand's commitment to reducing its carbon footprint and transparency.
Naturally, the Polestar 3 also comes with extensive safety technologies like the Polestar 2. The car will come equipped with five radar modules, five external cameras and twelve external ultrasonic sensors as well as all the other expected safety systems and features as standard. An optional LIDAR will be available from Q2 of 2023 as well.
These safety systems are linked to the next-generation Snapdragon Cockpit Platform from Qualcomm Technologies, Inc for the infotainment system, which is a tablet style 14.5 inch central unit. This unit was co-developed by Google to fully utilize all the Android features on the infotainment system for a smoother and more seamless experience overall.
Well from the looks of it, the future of electric mobility is looking good. The Polestar 3 is probably the most attractive electric vehicle (EV) at the moment especially for its price so I hope Malaysia will also get this SUV soon.