Watches
Published on November 6th, 2022 | by Daniel Sherman Fernandez
0
Bell & Ross BR-X5 Lands In Malaysia With Style
Launched at Exchange 106, the BR-X5 is ready for your wrist.
With Bruno Belamich and Carlos A. Rosillo in attendance at the launch of the Bell & Ross BR-X5 which was at the latest super structure 'pinching' the clouds in Klang Valley, it was more a grand party than a luxury time-piece launch.
In case you did not know, Bruno Belamich and Carlos A. Rosillo are the founders of Bell & Ross watches and they were in Malaysia last week to witness how Malaysians love their precision time-pieces.
Founded in 1992 as a university project between two life-long friends, Bruno Belamich (Bell) and Carlos A. Rosillo (Ross), both of whom shared a vision of producing functional and durable time-pieces. With their simple idea of 'function shapes form', they changed the way we looked at telling time.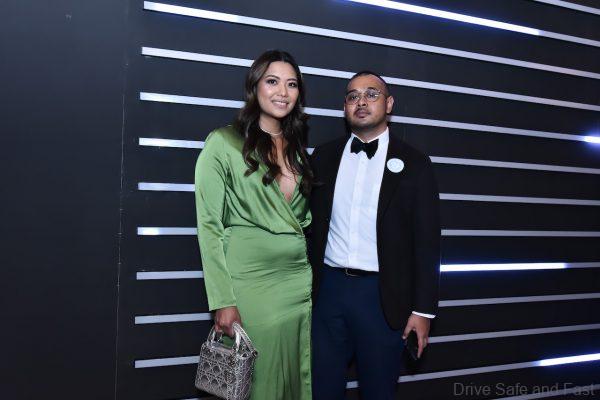 Meanwhile, way back then, these two young men had a shared vision of functional and tough watches. The idea was to create instrumental pieces, inspired by everything military, including special forces, diving commandos, air-force and field action in general.
Their first time piece was not made in Switzerland, which is what most of you might have expected, and instead it was produced in Germany by a company called Sinn Spezialuhren (a brand well-known for its tool watches). They continued to produce Bell & Ross watches for a number of years.
Interestingly, the first Bell & Ross watches were rebranded 'Sinn' watches. For example, the 'Space 1' that was the first automatic chronometer to be worn in space (in 1985 by German physicist and astronaut Professor Dr. Reinhard Furrer).
This led to the creation of several military-inspired chronographs and extreme dive watches capable of withstanding up to 11,000m of water-pressure, like the Hydromax 11,100m, which was based on Sinn's research in oil-filled watches.
This shared history went on until 2002 when Bell & Ross moved its production facilities following Chanel Horlogerie's acquisition of company shares and access to its watch production factory in La Chaux-de-Fonds, in Switzerland.
Then came the the BR 01 watch, which was tagged as an 'Instrument'. The BR 01 was the brand's first independent time piece which went on to be derived into multiple different editions. The BR 01 gave birth to international acclaim for Bell & Ross and is still the signature look for the brand.
Simple design. A round dial in a square case. That's all it took to give buyers around the world the desire to own one and be part of the whole 'military aviation' look.
Showcasing the extreme reliability of the movement over time, the BR-X5 comes supported with a 5 year warranty, impressively exceeding the previous standard warranty of 2 years for Bell & Ross' timepieces.