Automotive
Published on November 24th, 2022 | by Sounder Rajen
0
Chery Unbounded Pro Launches In China From USD12,550
Can this small Chery do well here against the Smart #1?
Chery has been making waves in Malaysia recently and the brand has just unveiled the Chery Unbounded Pro (known as the QQ Wujie Pro in China) which will be sold for 89,900 Yuan to 112,900 Yuan (USD12,550 to USD15,750) in China and it looks like it could do well here, but can it compete against the soon to arrive Smart #1?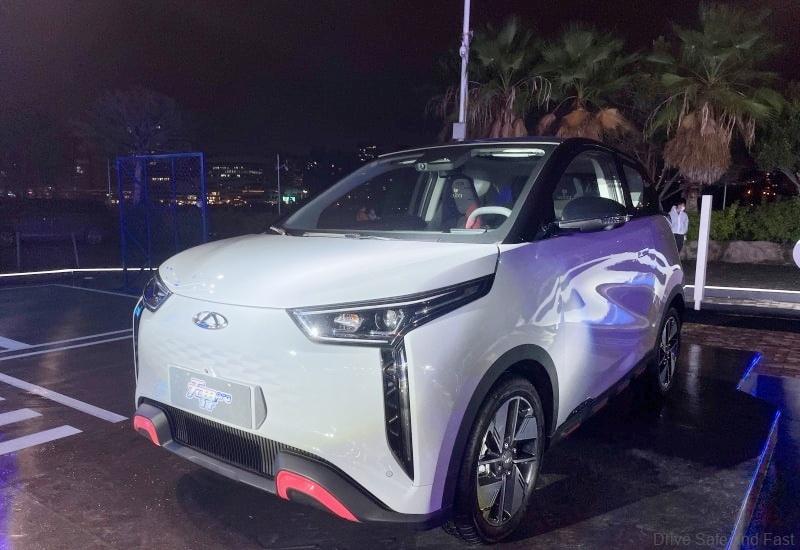 This little electric Chery Unbounded Pro will be offered in five variants and has two range options of either 301km or 408km and looks very stylish, but with Proton subsidiary PRO-NET already signing a deal with Mercedes to sell Mercedes Smart cars under the brand, does the Chery even stand a chance should it be sold here?

I should preface by stating that Chery has no official plans to introduce the Chery Unbounded Pro here in Malaysia in the near future but with the brand planning its reentry into Malaysia soon, it is possible. However, with it being an imported car, this little thing would still cost more than the locally assembled Smart #1.
Moreover, the Chery Unbounded Pro comes in with measurements of 3,402mm in length, 1,680mm in width and 1,590mm in height with a 2,160mm wheelbase, which are all noticeably less than those of the Smart#1, except for the height of the vehicle. This only gives the Smart #1 even more of an advantage, hypothetically, of course.
What's more, the shorter range version of the Chery Unbounded Pro is powered by a 28.86kWh battery producing 55kW of power and 150Nm of peak torque while the longer range variant is powered by a 40.296kWh battery making 70kW of power and 120Nm of peak torque. Both models can charge from 30 to 80 percent in 30 minutes.
On top of that, the Chery Unbounded Pro is a cute looking little EV that is sure to be a hit among city folk, this car also comes in a two-tone paint job and features hidden door handles. The car also features orange decorations on the side skirts and bumpers and comes in 16-inch wheels.
As for the interior, the design is very clean and minimal. It is equipped with a 12.9 inch central infotainment screen and no other notable buttons on the centre console that has two different sized cup holders. The car also has a steering wheel that looks downright humongous compared to the tiny 7-inch digital driver display.
Furthermore, All variants of the Chery Unbounded Pro also come with a 1.29 metre panoramic roof and a manual sunshade and are equipped with useful safety features like lane departure warning, traffic sign recognition, blind spot monitoring, lane merging assist and door opening warning among others.
We got all this from CarNewsChina and their full article is linked here. Thank you CarNewsChina for the information and images.