Motorsports
Published on November 8th, 2022 | by Sounder Rajen
0
Hot Rocket Partners With RaceRoom Sim Racing Centre
This is to promote Sim Racing here in Malaysia
Hot Rocket Sim Racing Division and RaceRoom Asia are now partners to cultivate young talents in the world of Sim Racing to hone their skills to be able to compete on the world stage and build a community among grassroots. This was done through a 'Race all you want' event for Hot Rocket members in Ara Damansara last Tuesday.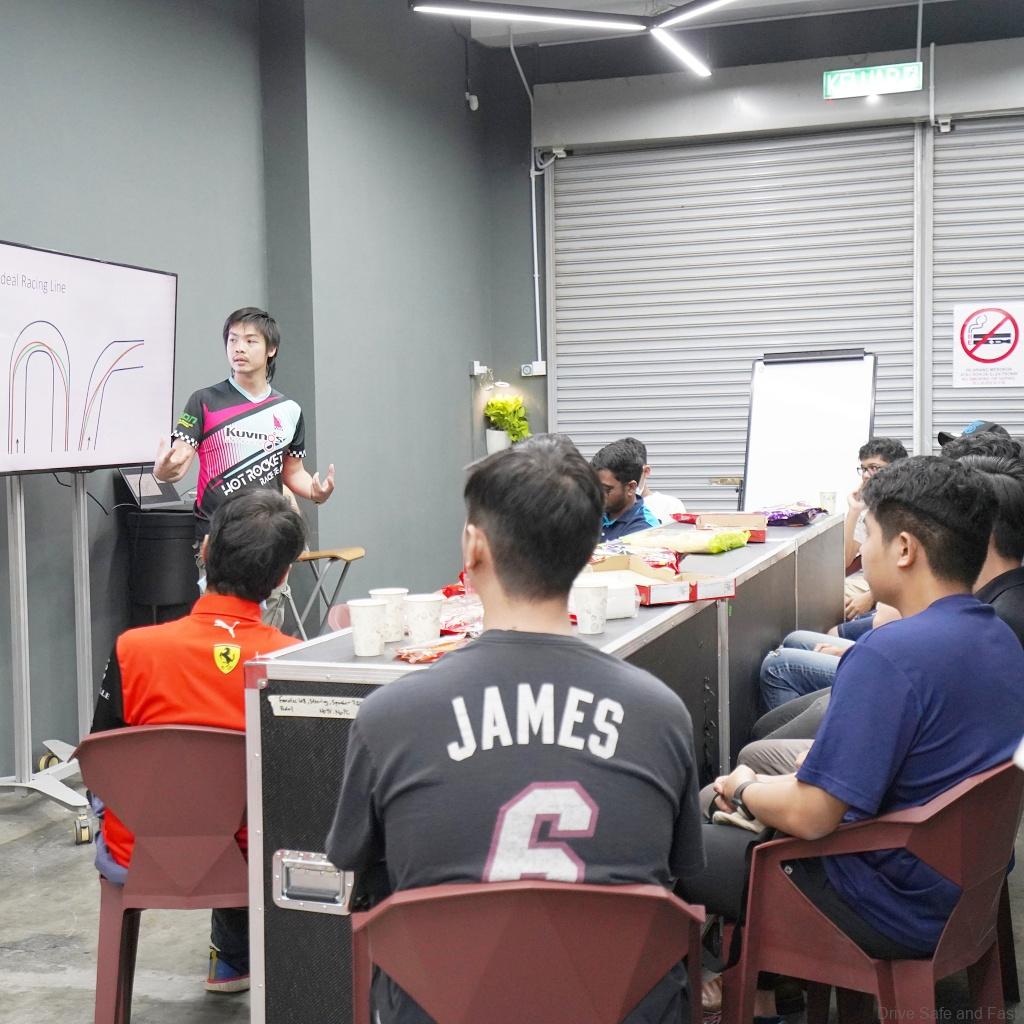 Moreover, this partnership will also see monthly Sim Races being held at RaceRoom and free training being offered to all Hot Rocket members. Sim Racing (short for simulated racing) attempts to accurately simulate auto racing and thus allows everyone a chance to race on a world-class stage virtually.
Terry Kuan, Hot Rocket Racing President and Founder said, "Hot Rocket hopes to scout for local talents and bring them out on the competitive route. To be competitive in sim racing, a driver must understand all aspects of car handling with real-world variables such as fuel usage, damage, tire wear and grip, and suspension settings."
"Participants who perform at an exceptional level will be selected for our driver development program to train with our other partner Axle Sports and coached by Alex Yoong himself." He added.
"We plan to incubate these talents and prepare them for high profile races and the highest performing drivers will be sponsored to represent the Hot Rocket Race Team. We hope to inspire and cultivate young Malaysians to reach their highest potential and bring the colours of our country's flag to the world's stage." He concluded.
On top of that, Sim Racing is much more accessible as it is far cheaper than real life motor racing which could cost up to RM100,000 annually for a race car driver in local race events at the Sepang F1 International Circuit. Not to mention the cost of repairs, modifications, track practice, fuel, tyres, race applications and mechanics and more.
This is why Sim Racing more appealing to the masses as a beginner in Sim Racing, would only require a computer or game console, sim rig, TV screen and a stable internet connection to compete globally. What's more, Hot Rocket's Sim Racing division, is the premier free-to-play racing simulation software based in Germany.
Additionally, each rig in the RaceRoom Racing Motion Simulators in Ara Damansara consists of a Thinkvision 44-inch curved monitor, a Simecube direct drive steering base, an Ascher Martin Steering wheel, a 3motion 'Silentforce' 3dof G-force motion simulator.
They also include a Load cell (Pressure sensor) brake and accelerator pedals as well as a RaceRoom Racing Experience EvO software and cost RM150,000 each. Visit the Hot Rocket Racing Club Website linked here to know more.