Automotive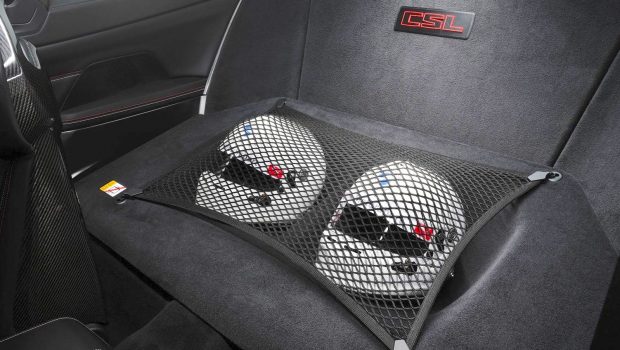 Published on November 5th, 2022 | by Daniel Sherman Fernandez
0
BMW 'M' Designers Provide Storage For Race Helmet
BMW provides a race helmet storage for drivers looking for track time.
The recent BMW M4 CSL unveiling was one of the highlights of BMW M's 50th anniversary year. Production of the special-edition BMW sports car is limited to only 1,000 units worldwide and it means that buyers will have more than just a special edition M car.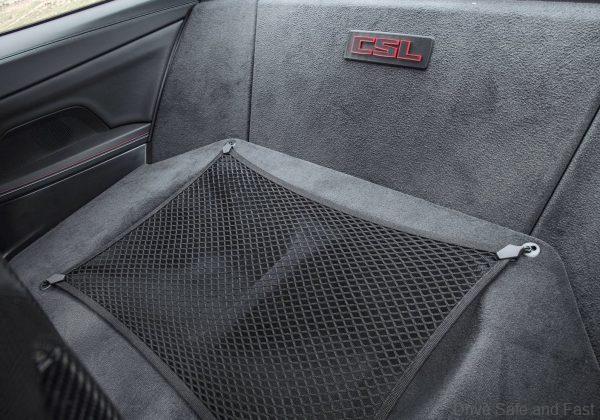 Unlike the regular M4 Competition Coupe, this car comes with a nifty storage area for the driver's race helmet and there is even space for an extra race helmet of the 'crazy' owner wants to bring a friend along to 'track' this limited edition BMW.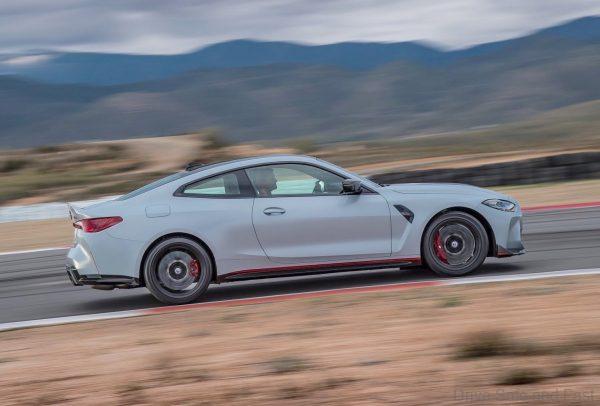 Meanwhile, there is also model-specific features that give the BMW M4 CSL a distinctive balance between sports car purism, unrestricted everyday usability and exclusive premium substance.
Fitted with M Carbon full bucket seats for the driver and co-driver with a self-supporting CFRP structure means there is purposeful rejection of comfort-enhancing features.
M engineers have a fixed backrest angle, forward/back adjustments which can be made manually and the seat height can only be adjusted in a workshop using a three-stage screw linkage. So, this car is 'made' for just one driver.
The M Carbon full bucket seats also have detachable head restraints and allow the integration of a six-point belt system. This is where the race helmet comes in handy as this feature means track driving.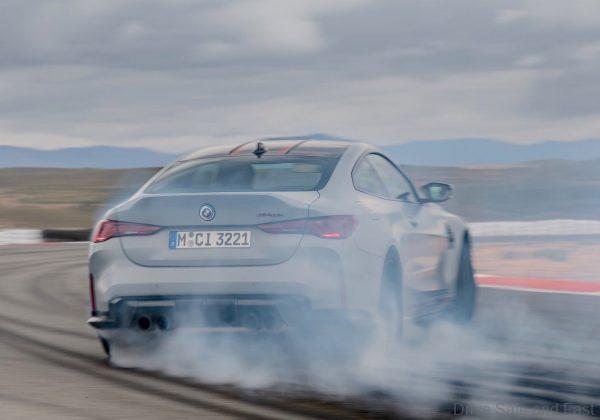 The M Alcantara steering wheel, anthracite-coloured headliner, Carbon Fibre interior trim strips, "CSL" badges on the seats, centre console and rear panel, plus M-specific displays also help to create the perfect on-board setting for concentrated driving pleasure.
Merino leather trim with extended features and M seat belts are also standard. Two race helmet storage units can be found in the rear compartment.
Interestingly, with its next-level power and intelligent lightweight design, two-seater configuration, model-specific chassis upgrades and equipment features selected specially for the job at hand, this new BMW M4 CSL has track driving as its raison d'être.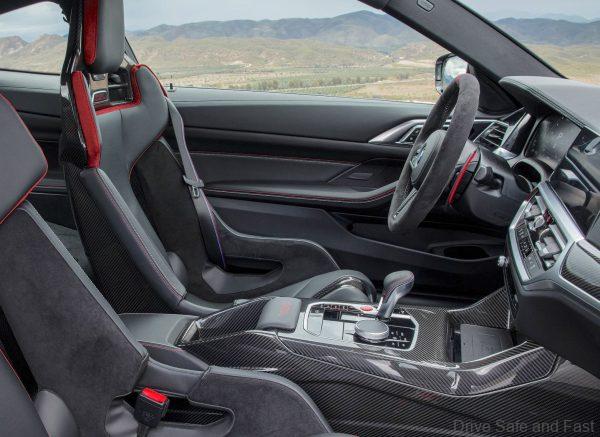 The genes the M4 CSL shares with its competition-spec sibling, the BMW M4 GT3, are also reflected in its performance attributes. In test runs on the Nürburgring's Nordschleife circuit, the BMW M4 CSL posted the fastest lap times ever for a series-produced BMW car.