Motorsports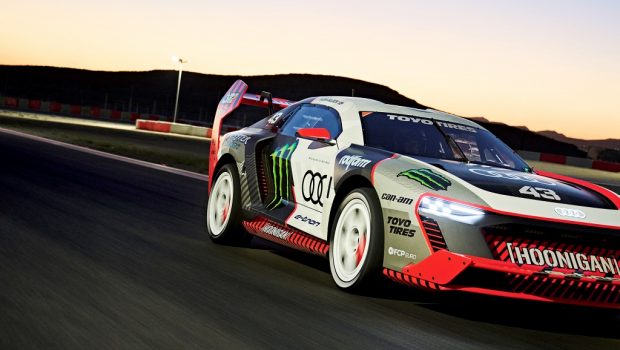 Published on November 25th, 2022 | by Sounder Rajen
0
Ken Block Reveals The Audi S1 Hoonitron For Electrikhana
Electrikhana is the future of Ken Block's famous Gymkhana
Gymkhana is a car show popular for the high octane driving maneuvers performed by Ken Block, a professional American rally driver who takes out cool cars on the show. Now with the whole world shifting to electrification, Gymkhana has also shifted to Electrikhana and the first car it featured was the Audi S1 Hoonitron.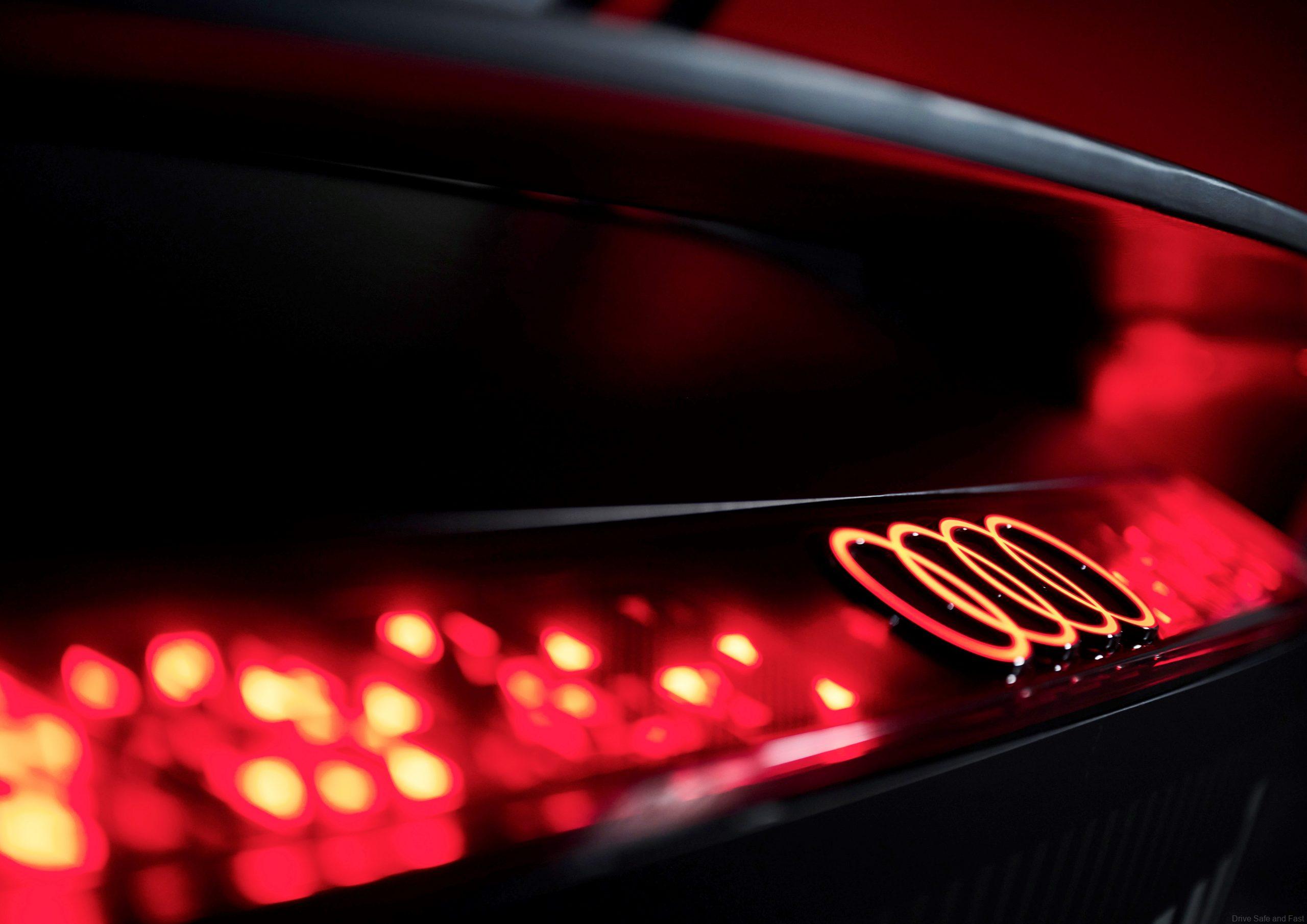 That's right, Ken Block has switched teams from Ford to Audi and in the all new Electrikhana show, he was seen hooning around in the all new, aggressive looking and exciting Audi S1e-tron quattro Hoonitron, better known as the Audi S1 Hoonitron, a car based on the legendary Audi Sport quattro S1.
For those of you who have yet to see this car in action, the link to Ken block's Audi S1 Hoonitron film is linked here and and in case you need some back story on not just Electrikhana but also Gymkhana and Ken Block and his iconic Ford Mustang Hoonigan, a link to an episode of gymkhana is linked here too.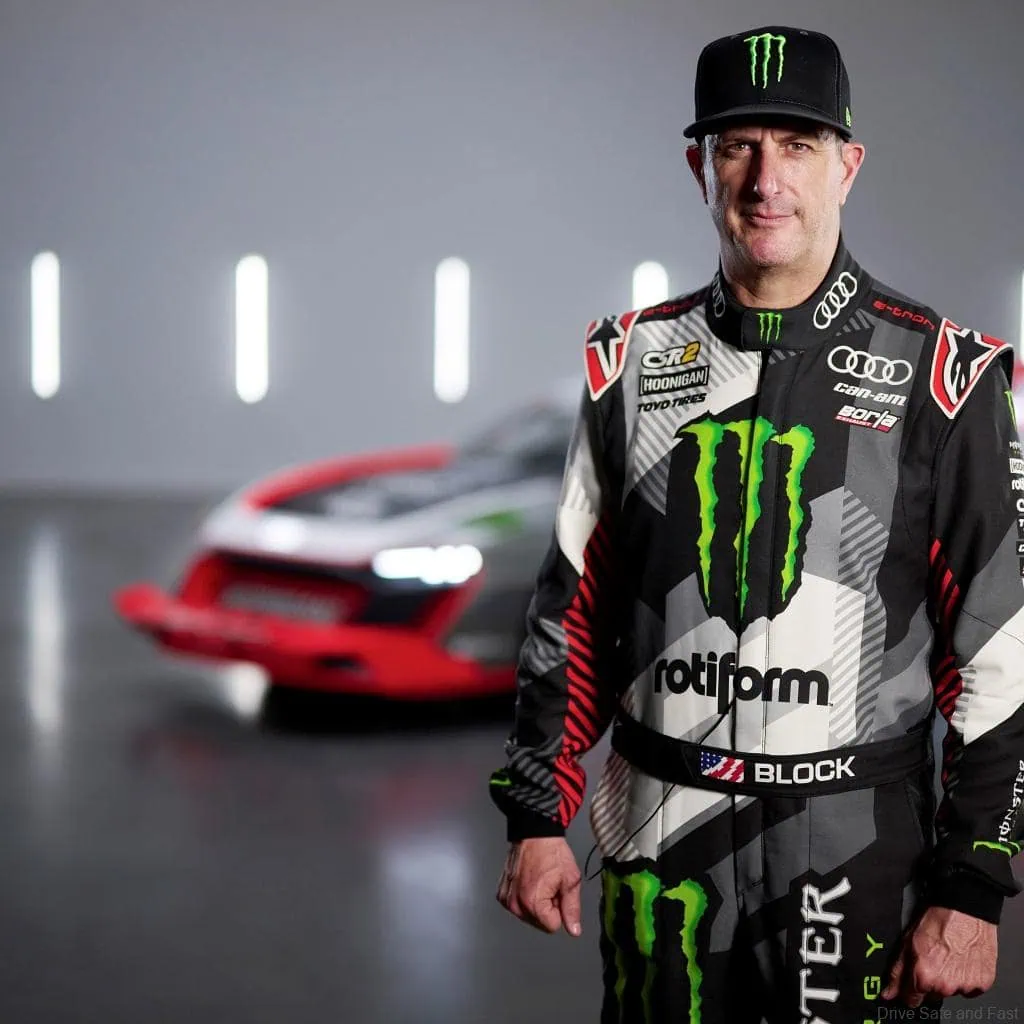 What's more, everything about the Audi S1 Hoonitron just looks so good, the illuminated Audi logos on the front and back, the rear taillight element that spans the length of the car and has a creative triangle sequence to the absurd wings on the front and back of the car, everything about it just screams rally car.
Moreover, the Audi s1 Hoonitron is so well balanced in terms of weight and dimensions making it perfect for drifting and pulling off crazy stunts. The car features a 52:48 weight distribution and has a wheelbase of less than 2.4 metres, less than an Audi A1. The McPherson struts also have more than 200mm of spring travel.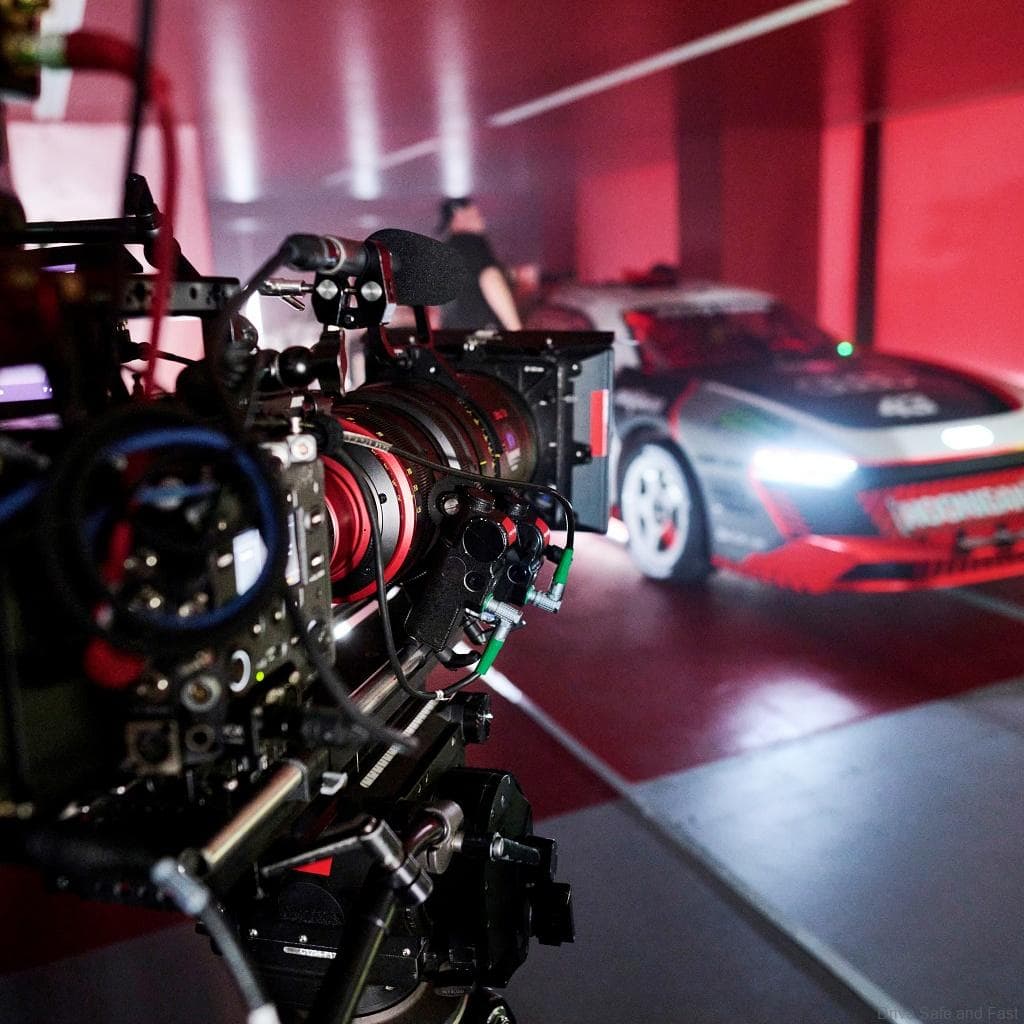 On top of that, the Audi S1 Hoonitron is equipped with a motorsports motor on the front and rear axle and each of them weighs only 55kg including the transmission which means that the car has insane power with no delay and is still lightweight. It also has four batteries that operate at 800 volts and a total capacity of 57.5kWh.
Additionally, the Audi S1 Hoonitron benefits from Audi's signature quattro all-wheel drive system but has the option to be a strictly rear-wheel drive (RWD) car only. Not that most people would be using this option but for Ken Block, this would give him the opportunity to push this car to its absolute limits.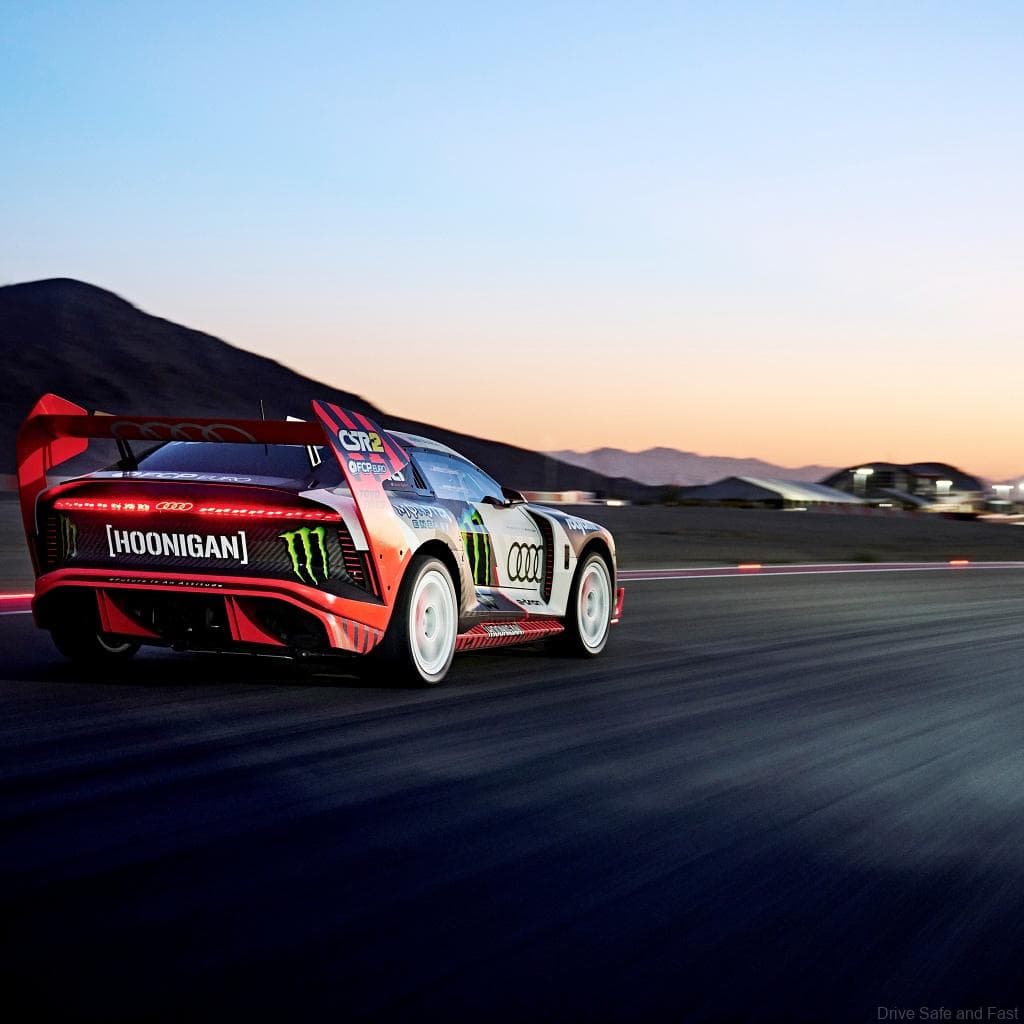 Finally, each of the motors in this Audi S1 Hoonitron produces 250kW of power and 320Nm of torque so with all the numbers considered, Ken could even drift this thing at speeds of more than 200km/h so it seems Electrikhana will be just as exciting if not more exciting than Gymkhana.