Automotive
Published on November 25th, 2022 | by Subhash Nair
0
Transport Reforms We Want To See Under A Pakatan-Led Government
With Anwar Ibrahim leading the nation and a Pakatan-led government, here are some changes we think will matter.
Dato' Seri Anwar Ibrahim has finally been sworn in as Malaysia's 10th Prime Minister with a Pakatan Harapan-led unity government in Parliament. The last time Pakatan Harapan was in power, there were clearly some mistakes and compromises made. However, we also saw how YB Anthony Loke was able to quickly resolve some major issues that were overlooked by the previous administration.
While we're still unsure which cabinet ministers will be appointed, we're hoping for a few much needed reforms to the transportation sector. We've listed a few just in case someone in government is interested.
Focus on improving public transportation
This is not an easy task, but it must be done. It would improve everyone's lives tremendously and improve social mobility. Consider further integration of RapidKL lines and routes with real time data fed to an app or to Google Maps. This will give members of the public more confidence in how long a journey will take.
Also consider a rail system for more major cities in Malaysia. At the very least, replicate the rapidKL model for more cities and towns. I grew up in Johor Bahru where the public bus system was in shambles for decades and a rail system was completely alien. Today JB is more reliant than ever on private vehicle ownership while Penang and KL have much more robust public transport systems in place.
Revision of road tax structure
The current road tax system is extremely outdated. Displacement tells you nothing meaningful but is still the primary metric for determining annual road tax.
The current system does not take into account fuel efficiency, thermal efficiency, or output. It mainly cares about the displacement of the engine. Other factors like private/commercial use and saloon/non-saloon and whether it's considered a 'classic car' by some ever-changing, arbitrary and obscure rules. Displacement today hardly plays a part in the equation. a 1.0L turbocharged engine can have a higher output than a 1.8L naturally aspirated one. A 3.0L 6-cylinder petrol engine with cylinder deactivation could be less harmful to the environment than a 2.0L turbodiesel. A car with a 1.3L turbocharged engine could be three times more expensive than a car with a 1.8L turbocharged engine.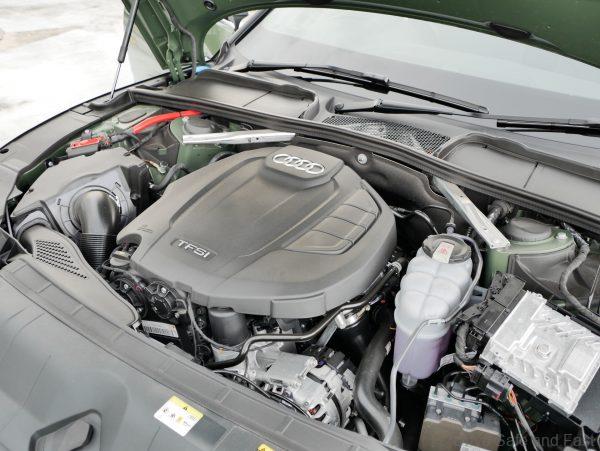 What's more, we're already in the age of the electric car! We don't need to reinvent the wheel here. Just look at what some of the other countries are doing and learn from it. Do we want to penalise inefficient vehicles? Go right ahead and test for tailpipe emissions and rate accordingly (this would also encourage new car purchases indirectly). Do we want to treat road tax as a sort of sin tax/tax on luxury goods? Then charge by output. There are many ways we can go about road tax, but displacement is the worst way.
While they're at it, fixing the quality of the road tax stickers would be a big improvement too.
Variable toll rates
Malaysians are right to complain about tolls… But are they really? I've driven in a few South East Asian countries and I have to say that Malaysians are pretty spoiled in SOME ways. I remember taking an extremely short stretch of highway in Manila and being charged something like RM25 in tolls! What's worse is that the entire stretch of highway had bumper-to-bumper traffic. In Indonesia I remember being stuck in traffic for 3 hours after landing at the airport. There wasn't even a tolled road as an alternative!
But yes, our systems isn't perfect either. My apartment overlooks a KESAS toll plaza and one time a repairman came over and saw it. His comment poignant: "Wow, they just have to sit there and collect money all day every day. This is the kind of business we all want to have."
He's right. The KESAS highway, like so many Klang Valley tolled roads, is set up as money making machine. So why can't the tolled roads be used for a higher purpose? What happens if highway operators are not allowed to collect tolls if traffic on their roads can't be managed properly at certain hours? Wouldn't they be incentivised to keep traffic moving as best they can? I think at the very least the government should experiment with variable toll rates just to see if traffic and driving behaviour can be improved. Abolishing some tolls, or at least reducing the rates would be a good supplement to the ongoing fuel subsidy.
An actual national automotive policy
The National Automotive Policy 2020 made Malaysia a laughing stock on the world stage and it was done under Pakatan Harapan! The NAP 2020 was more of a vision than a policy. How are investors supposed to do any kind of meaningful analysis when the numbers aren't publicly available?
Under the previous administration, carmakers were essentially given a free pass to sell as many electric vehicles as they pleased free of excise and import duties. It barely even mattered if there was a CKD programme set up or not (at least it doesn't matter YET). It was a bandaid on a problem that no minister or commission seems competent enough to plan out with the industry at large.
It's time we have a policy that makes sense. We've already lost so much to Thailand and it looks like Indonesia already has the next wave of investors too. We require an NAP that really gets the attention of more foreign investors and the confidence of the current investors to go one step further with out country.