Automotive
Published on December 23rd, 2022 | by Sounder Rajen
0
Bertone GB110 Unveiled, Limited To Only 33 Units
Bertone claims the GB110 has 1,100hp too
The famous Italian coachbuilder, Bertone, is making a return to the road with its newest offering, the GB110 hypercar which is said to be able to run on fuel made from plastic waste and will be limited to only 33 units. It is also the first project from the brand's new owners Mauro and Jean-Franck Ricci.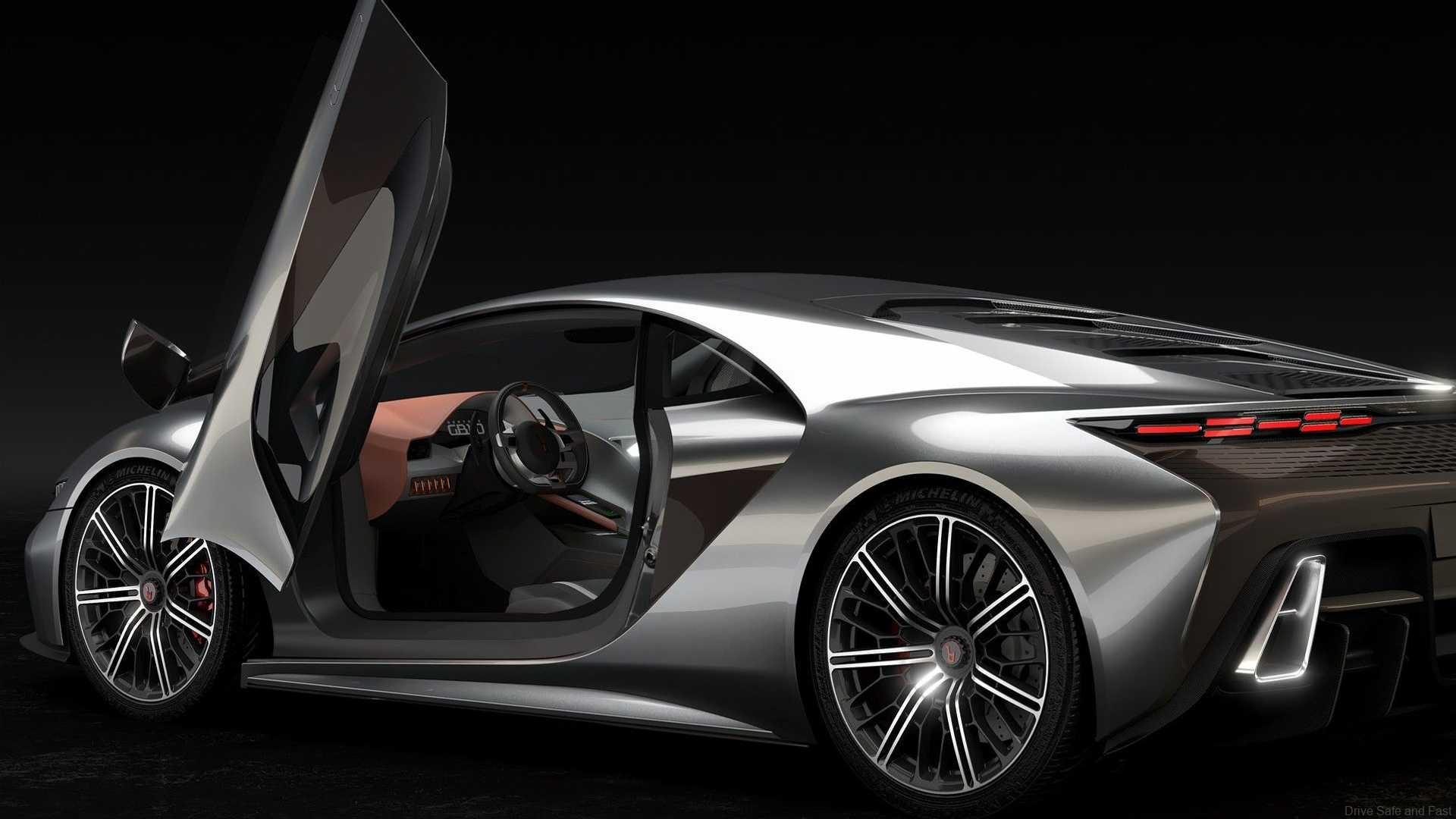 While Bertone is staying tight-lipped about the engine layout, the company does claim that the car makes 1,100hp of power and 1,100Nm of torque. The brand even alleges that the GB110 hypercar will rev to 8,400 rpm and based on how the car looks, I'd say if all this is true, it may just be my "car of the year " next year.
Moreover, the automaker claims that the Bertone GB110 will have a 0 to 100km/h acceleration time of just 2.79 seconds, reach 200km/h from standstill in 6.79 seconds and reach 300km/h from rest in 14 seconds. The car also allegedly has a top speed of 380km/h so it is clearly a capable hypercar.
On top of that, Bertone did not specify whether the transmission on the GB110 is an automatic or manual but the company did mention that the car would come with a 7-speed gearbox. The brand also confirmed that the car would come equipped with an all-wheel-drive system.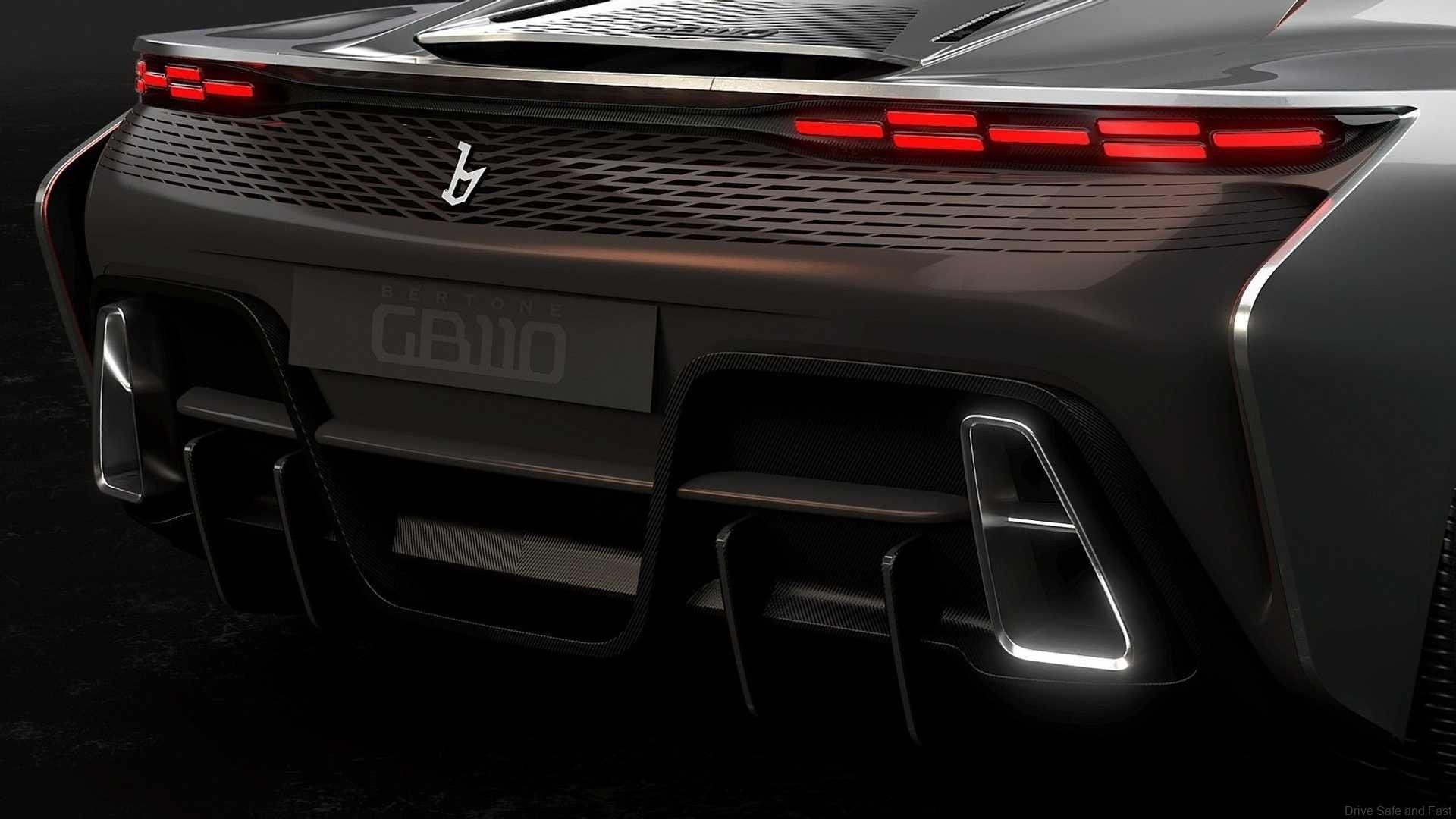 Furthermore, Bertone is also not giving much information away about the chassis of the GB110 but the company did reveal that it "is based on components from a German manufacturer." The hypercar also apparently rides on independent double wishbone suspensions on both ways and features four-way adjustable dampers.
Additionally, the exterior styling of the Bertone GB110 is inspired by the brand's wedge shaped vehicles throughout the 1960s, 1970s and 1980s such as the Lancia Stratos HF Zero concept. The car also features a pair of scissor-hinged doors and a pair of stacked exhausts in trapezoidal outlets in the back.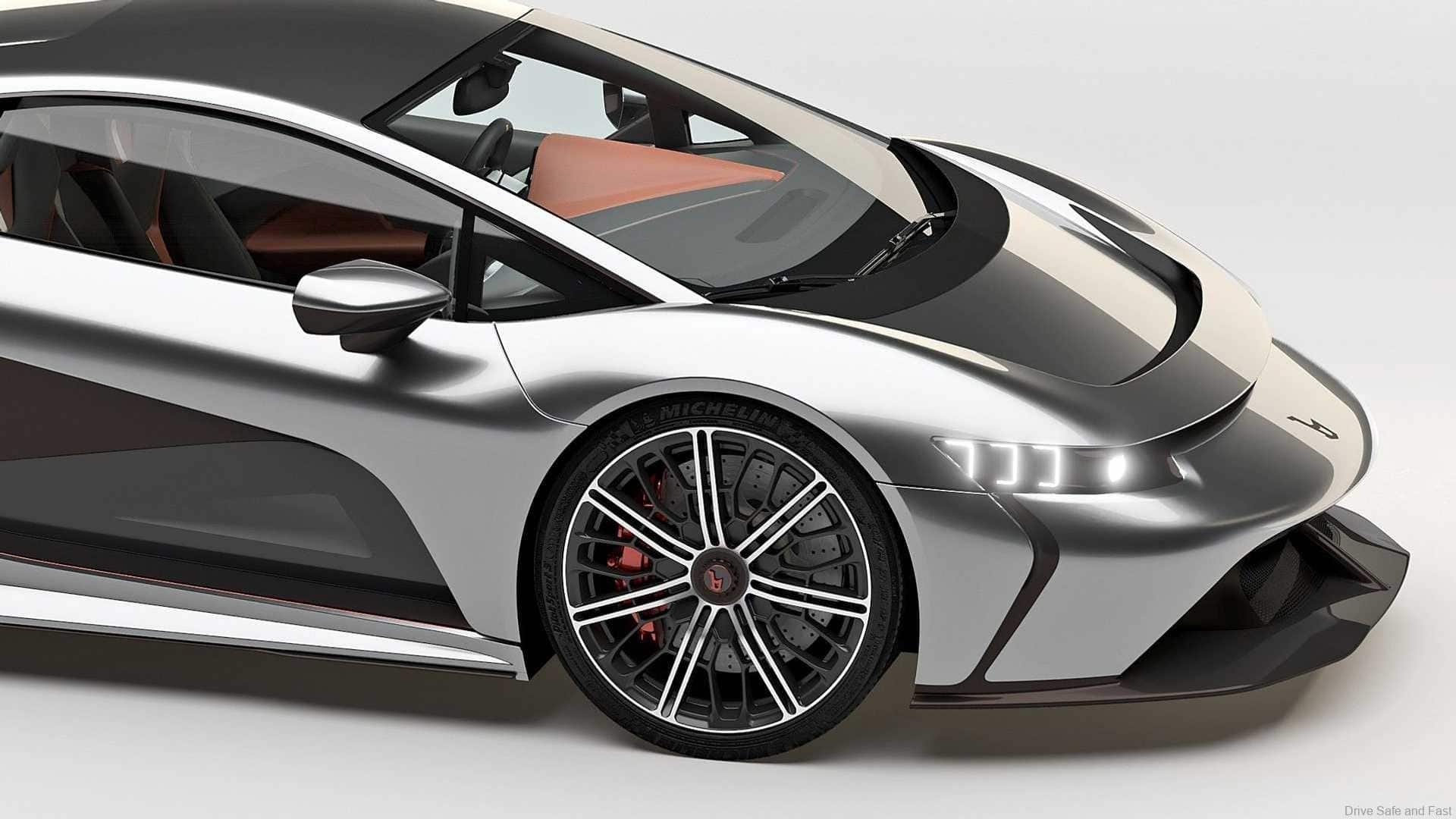 What's more, the company is also not revealing any information about the interior of the Bertone GB110 but based one the pictures we can see that the cabin design is simple and quite typical of a modern car and has a raised fin separating the driver and passenger down the middle.
Aside from that, all other details such as production plans, location and assembly and everything including the potential price of the Bertone GB110 hypercar are all being kept secret by the manufacturer for now so we will have to wait and see when the manufacturer gives us more information.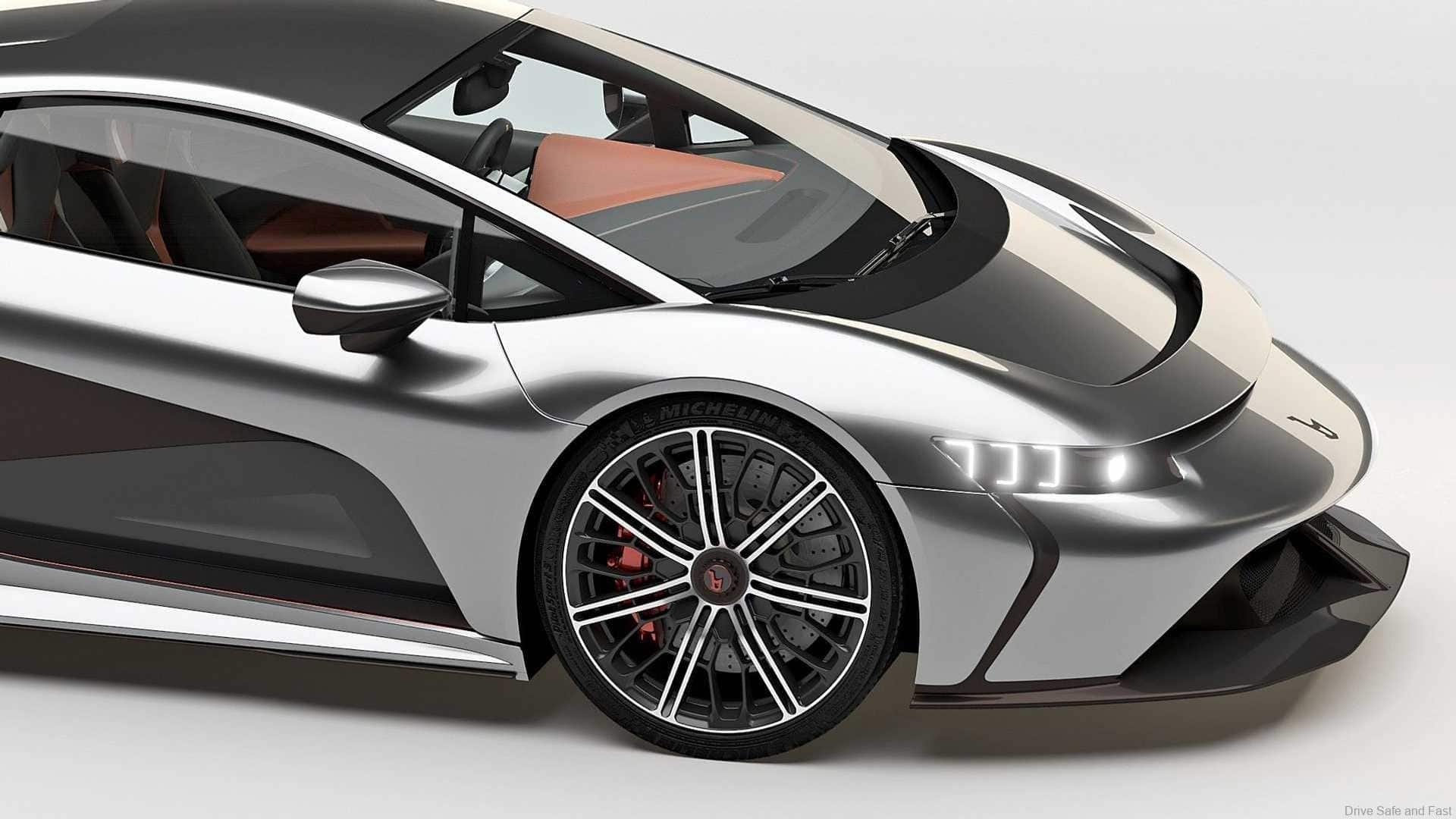 We got all this from Motor1 and their full article is linked here. Thank you Motor1 for the information and images.