Automotive
Published on December 5th, 2022 | by Sounder Rajen
0
Is The New Daihatsu Canbus The Next Perodua Kenari?
It is launching in Japan, will Malaysia get a redesigned version?
Daihatsu has recently redesigned their Move Canbus mini passenger vehicle after six years and this new model is set to go on sale in Japan from 13 July 2023. Since Perodua is in a close partnership with the brand, would our hometown hero brand launch this car here with some changes as the revived Perodua Kenari?
The current generation Daihatsu Canbus was launched in 2016 as a wagon car with quirky styling and was as stylish as it was functional and it sold over 380,000 units in the country. Meanwhile the Perodua Kenari was a 5-door hatchback based on the second generation Daihatsu Canbus.
Fast forward to now and we have two variants of the all new 2023 Daihatsu Canbus, the "Stripes G" and "Theory G" models with the former being a neater and more refined model and the latter model being marketed as a more high-quality model. Both versions are built on the Daihatsu New Global Architecture (DNGA) platform.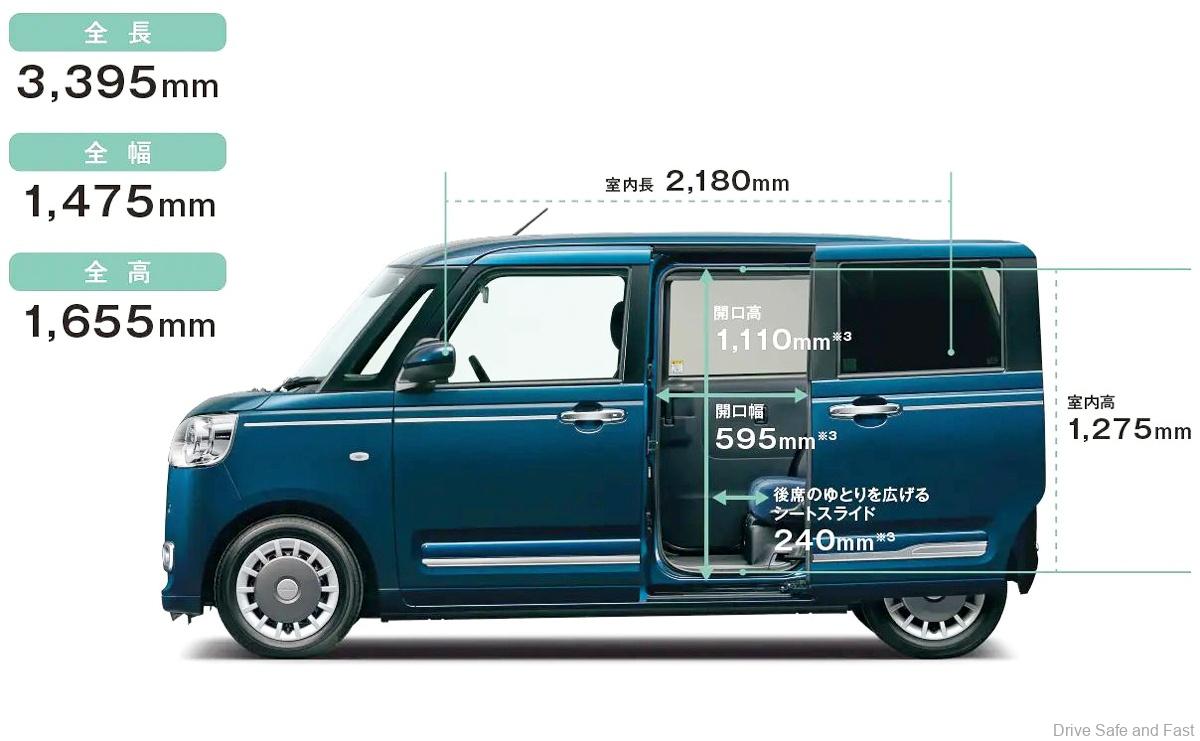 Moreover, both versions of the Daihatsu Canbus come equipped with a 650cc (660) 3-cylinder engine that can be either naturally aspirated or turbocharged depending on whether customers opt for the two-wheel drive or four-wheel drive option. All versions will be paired to a CVT gearbox.
It is likely that if Perodua decides to introduce this car here, they will either have to ditch the naturally aspirated option entirely and only retain the turbocharged variant or introduce a different engine altogether. My guess is if Perodua does change the engine of the Daihatsu Canbus, it will be with the current Axia engine since it is also a 3 pot.
Furthermore, if Perodua does indeed revive the Kenari and base it off of this Daihatsu Canbus, I hope they retain the interior as it is. I quite like the whole two tone colour options and I also hope the brand can keep the Apple Carplay and even add Android Auto in as well as I feel the added connectivity will help sell the car.
Of course, with Perodua, safety always comes first so I have no doubt if the local brand brings in the Daihatsu Canbus, they will retain most of, if not all, the safety features such as blind spot monitoring system and pedal misinput mitigation and who knows, it may even be bundled into a new Advanced Safety Assist (ASA) package.
Now the only question is, does Perodua actually plan to use the Daihatsu Canbus to revive the Perodua Kenari? It may not seem likely as Perodua already has many successful cars but perhaps this car could be a new budget option if Perodua removes certain non-essential features so perhaps we may see a new Kenari soon.