TechTalk
Published on December 11th, 2022 | by Daniel Sherman Fernandez
0
So What Happened To Mysuri EV Taxi Business
Mysuri were supposed to start operations last month (November).
Like many times before. We hear about great new ventures and the move to kick-start a great venture which ends up being 'last years' news'!
Announced with full confidence at the 5th International Sustainable Energy Summit (ISES) 2022 at the Kuala Lumpur Convention Centre on August 31st this year.
The company behind the project is a local 'APP' developer that ran the 'Teksiku' ride-hailing mobile application and they were going to be working with Tenaga Nasional Berhad for the EV battery charging network.
The electric vehicle to be used as an EV taxi was the MG ZS and it was hinted that the BYD e6 MPV would join the fleet later on.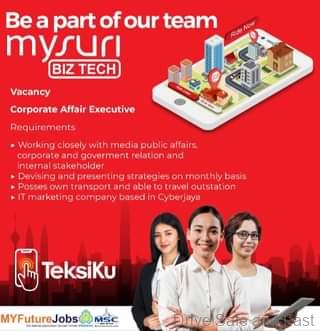 Now, as we get into the middle of December, there is no word news on Mysuri, no word on the MG ZS or even the BYD e6 anywhere.
Meanwhile, TNB is already putting up charging stations in various locations and some electric vehicle manufacturers are working on big projects for Malaysia that look very viable.
Then we have BYD launching their ATTO3 EV in partnership with Sime Darby Motors and KINETA battery charging stations are being setup to reduce range anxiety.
A quick check in the industry confirms that the MG business in Malaysia is stagnant with no new versions of the MG ZS being sold or offered in Malaysia. The unit used for the launch in August was the older version with less features and driving range.
Also, the BYD e6 is not targeted to arrive in Malaysia anytime soon, so the mention of the e6 being used as part of this new taxi fleet seems a little way out.
So, right now we have one yellow MG ZS electric taxi parked somewhere. No network setup for Malaysians to use and the APP new start date has yet to be shared with us.
Interestingly, our checks with Berjaya Automotive Group, who are the brand guardians of MG (no confirmation on launch yet) in Malaysia, there is no reply on their supply of vehicles to this EV taxi fleet or even their brand launch date in Malaysia.