Automotive
Published on December 5th, 2022 | by Subhash Nair
0
Volvo Cars' Electrification Journey Started Even Before I Was Born
Volvo Cars has been at electrification for a long time, and Malaysia has been a part of it throughout.
Volvo Cars was one of the first car manufacturers to make a firm commitment to sustainability. They have given themselves until the year 2030 to become a fully-electric vehicle manufacturer. Now that may sound like a long time to you and me, but in reality it will be an uphill battle for brand. That being said, the brand has shown its commitment – halting all further investment into internal combustion engine development and promising a new EV launch every year until 2025.
It might sound like Volvo's electrification is just beginning but this couldn't be further from the truth. The company's flagship vehicle for the upcoming generation is the all-electric EX90. They've already got two EVs in production – the C40 and XC40 Recharge Pure Electric.
Plus, every model they offer today is electrified. Notice how all the 'T5' models have been updated to become 'B5' models? That's because their cars are configured as mild hybrids by default! This will help Volvo Cars achieve one of their milestone targets towards 100% electric vehicles – to put 1 million electrified cars on the road by 2025.
They've been at it for years! While rivals prioritise large displacement performance V8s for their flagship variants, Volvo Cars offered the plug-in hybrid T8 Twin Engine option on their most powerful and most expensive vehicles.
And no, that's not ever the start of their electrification journey. As far back as 2011 Volvo offered the V60 Plug-in Hybrid, which was revolutionary at the time. In the same year, Volvo tested an all-electric C30, putting in the hands of a small batch of customers.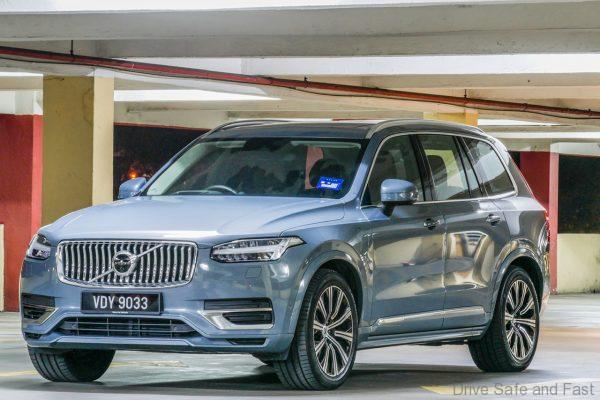 Incidentally, the head of the C30 Electric project was Lennart Stegland. He went on the be the MD of Volvo Car Malaysia when the company began to locally assemble their XC90 T8 Twin Engine in Shah Alam.
So, was the Volvo C30 Electric the start of the company's transition towards electrification? Not even close. Way back in 1992 – a year after I was born – Volvo debuted the Environmental Concept Car (ECC). They designed this car from the ground up to be as efficient as possible with sustainable materials, a lightweight aluminium chassis, and most impressive of all – an electric motor working in a hybrid setup with a gas turbine engine.
The ECC never went into production but it does show just how long Volvo has been trying to make electrification a part passenger vehicles. And through this multi-decade journey we see the fruits of their labour and understand just how sincere their commitment to electrification is.
Be a part of this brand's electrification journey this month with a new Volvo hybrid or battery electric vehicle and earn yourself 5 years of free service with their complimentary Volvo Service Agreement package. This applies to all cars registered by 31 December 2022.