Automotive
Published on January 30th, 2023 | by Sounder Rajen
0
Mazda 2 Gets Facelifted, Will It Come To Malaysia Too?
Will the Mazda 2 stay the same in Malaysia for 2023 or not?
The third generation Mazda 2 launched in 2014 and then received a facelift in 2019. Now in 2023, the Mazda 2 (preferred in the hatchback body type here in Malaysia) is due for a new generation and Mazda Australia confirms that it will get… another facelift. Well, we can't have it all right? But will Malaysia receive this facelift at all?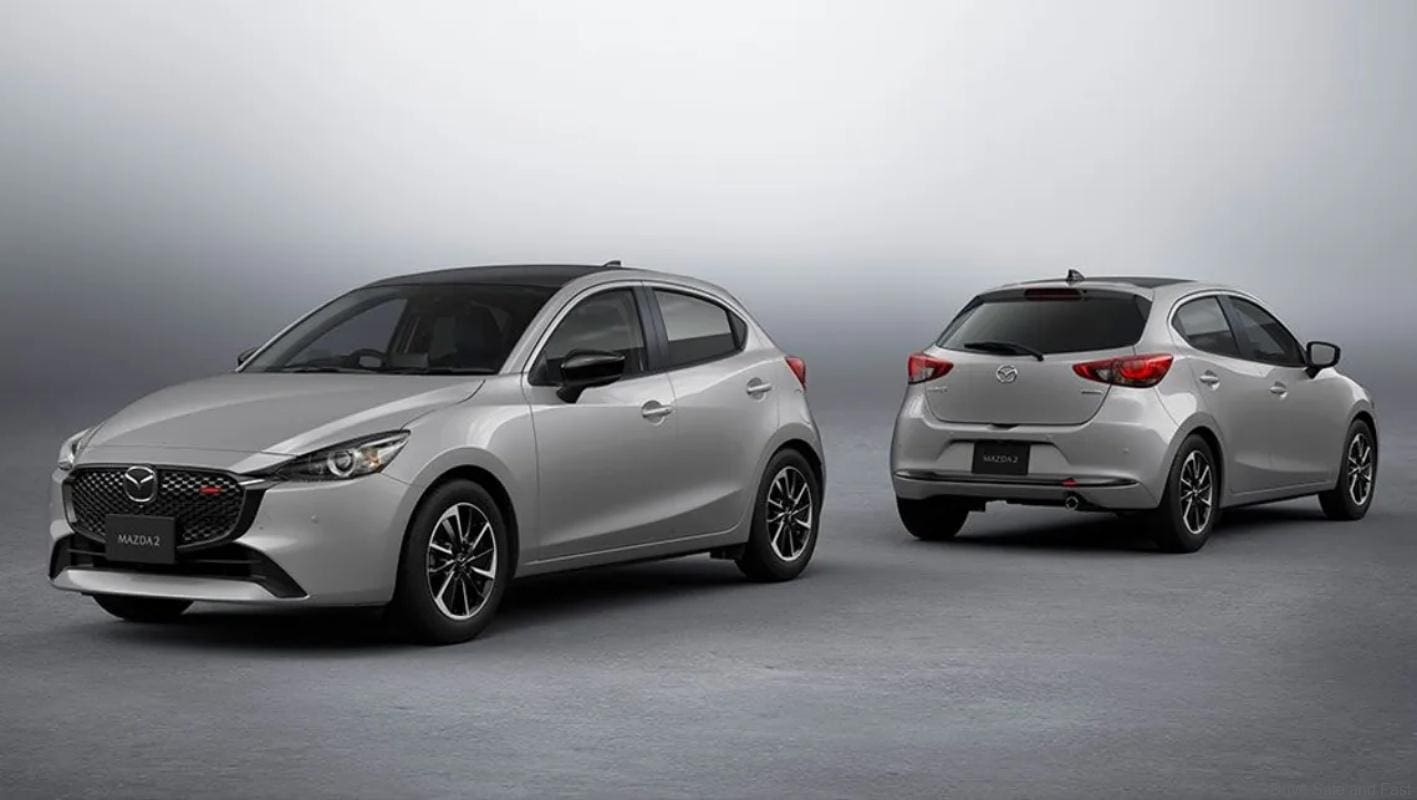 Let's first take a look at what this new and improved facelifted Mazda 2 offers in Australia that its 2014 predecessor does not. This B-segment hatchback is also offered in a sedan body type but I see way more hatchbacks than I do sedans of this car and it sits below the C-segment Mazda 3 in the Japanese carmaker's lineup.
Moreover, this all new 2023 Mazda 2 will feature an updated and evolved Mazda signature "Kodo" design language  as well as black or body coloured grilles, colour accents, and new grey or blue metallic colour options. It will also feature "an asymmetrically placed colour accent" on the front grille and rear bumper.

Meanwhile, the interior of the facelifted Mazda 2 is updated with presumably some software updates to the infotainment system and the black leatherette seats have been upgraded to full leather seats and also gets a sporty touch with red stitching along the edges of the seats and air con vent surrounds as well.
Additionally, there were no details regarding safety and safety features in the all new facelifted Mazda 2. In fact, this is all the information that Mazda Australia confirmed for the 2023 Mazda 2 at this time so anything else will be purely speculation and I speculate that Malaysia will reserve the red trim and full leather for the top spec model.
Well, that is if Malaysia actually introduces this all new facelifted Mazda 2 here in Malaysia but I reckon that we will be seeing this new facelifted Mazda 2 here in Malaysia soon. Why? Why not. Is Mazda Malaysia really going to rush an all new generation Mazda 2 for a country that does not give the company a lot of sales? Obviously not.
On top of that, with many predicting that 2023 is going to see a recession and car prices will definitely be affected negatively by this, it would not make much sense for Mazda to put in the necessary resources to create an all new generation car, much more a sedan, when the majority of buyers are ditching sedans and hatchbacks for SUVs.
So in conclusion, I think Malaysia will receive the facelifted 2023 Mazda 2 soon but this is just a guess and Mazda may just wait until the fourth generation Mazda 2 is unveiled but I find that unlikely. What do you guys think?