Automotive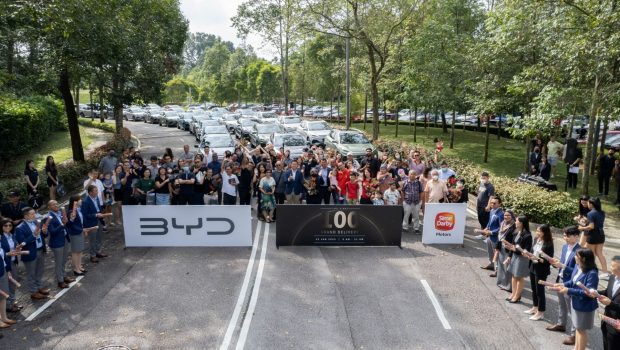 Published on January 17th, 2023 | by Sounder Rajen
0
Sime Darby Motors Delivers First 100 Units Of BYD Atto 3 SUV
Sime Darby and BYD continue to push EV adoption in Malaysia
With the BYD Atto 3 launching just 10 days ago, it was an immediate success garnering 1,000 orders and now today, the SUV along with Sime Darby has achieved another milestone and that is the successful delivery of the first 100 units of this all-electric car to its customers here in Malaysia.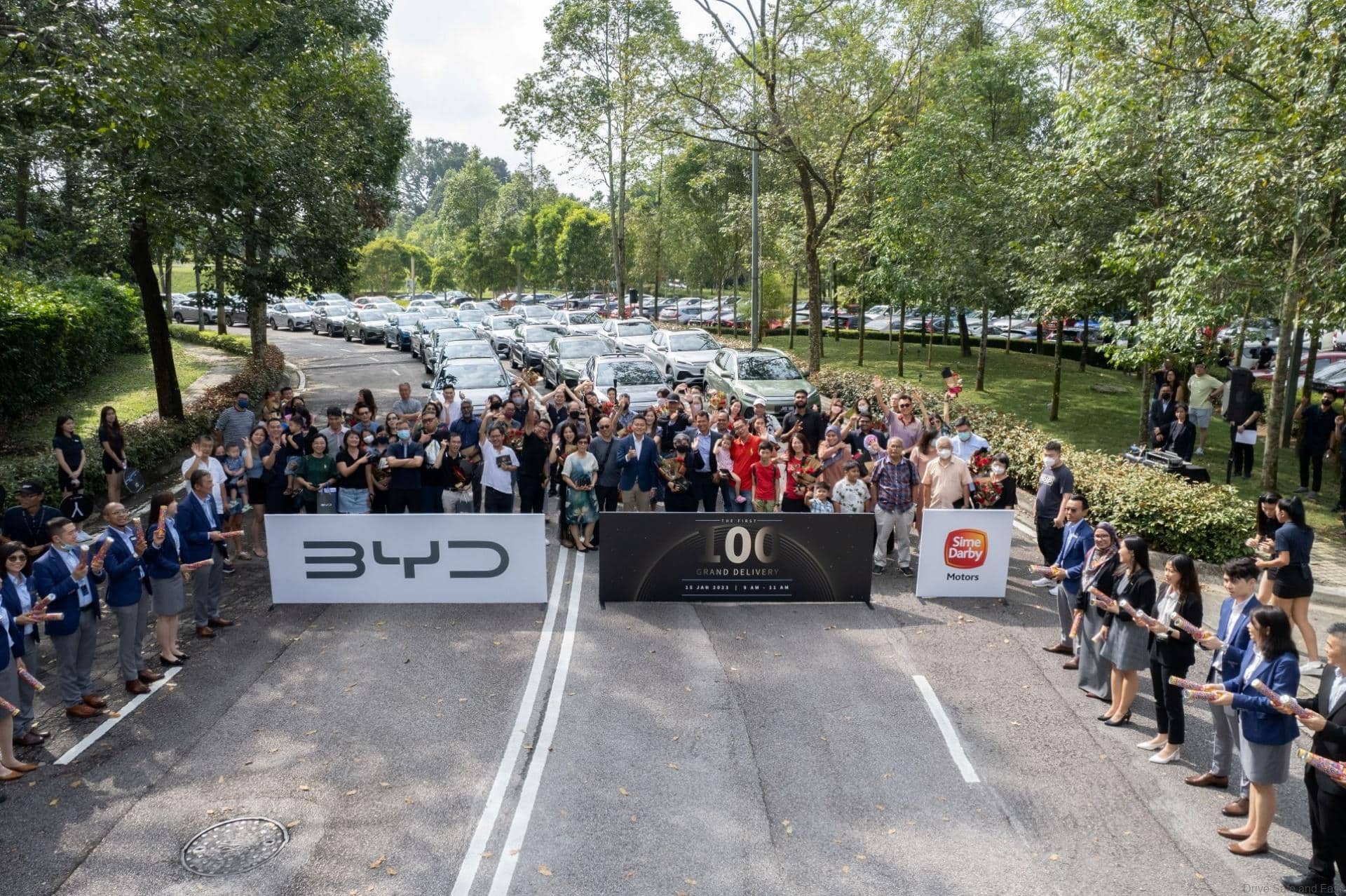 Jeffrey Gan, Managing Director of Retail & Distribution of Sime Darby Motors Malaysia, stated, "With the delivery of the first BYD ATTO 3 vehicles to the Malaysian market, we look forward to maintaining our momentum with more units currently enroute and slated to reach Malaysia very soon."
"We will continue to drive the acceleration of EV adoption in Malaysia and as we expand our EV portfolio with world-class partners such as BYD to bring exciting innovations to the market, we strive to cater to the growing demand for environmental-friendly options amongst Malaysians, fueling the nation's aspirations towards achieving low carbon mobility." He added.
Moreover, one of the first customers to receive their BYD Atto 3 from Sime Darby was Mr Goh, who shared, "BYD is a global best-selling EV brand, I knew of this brand much earlier before it launched, so when I learned that it was coming to Malaysia, I felt it was the perfect opportunity and quickly placed a booking!"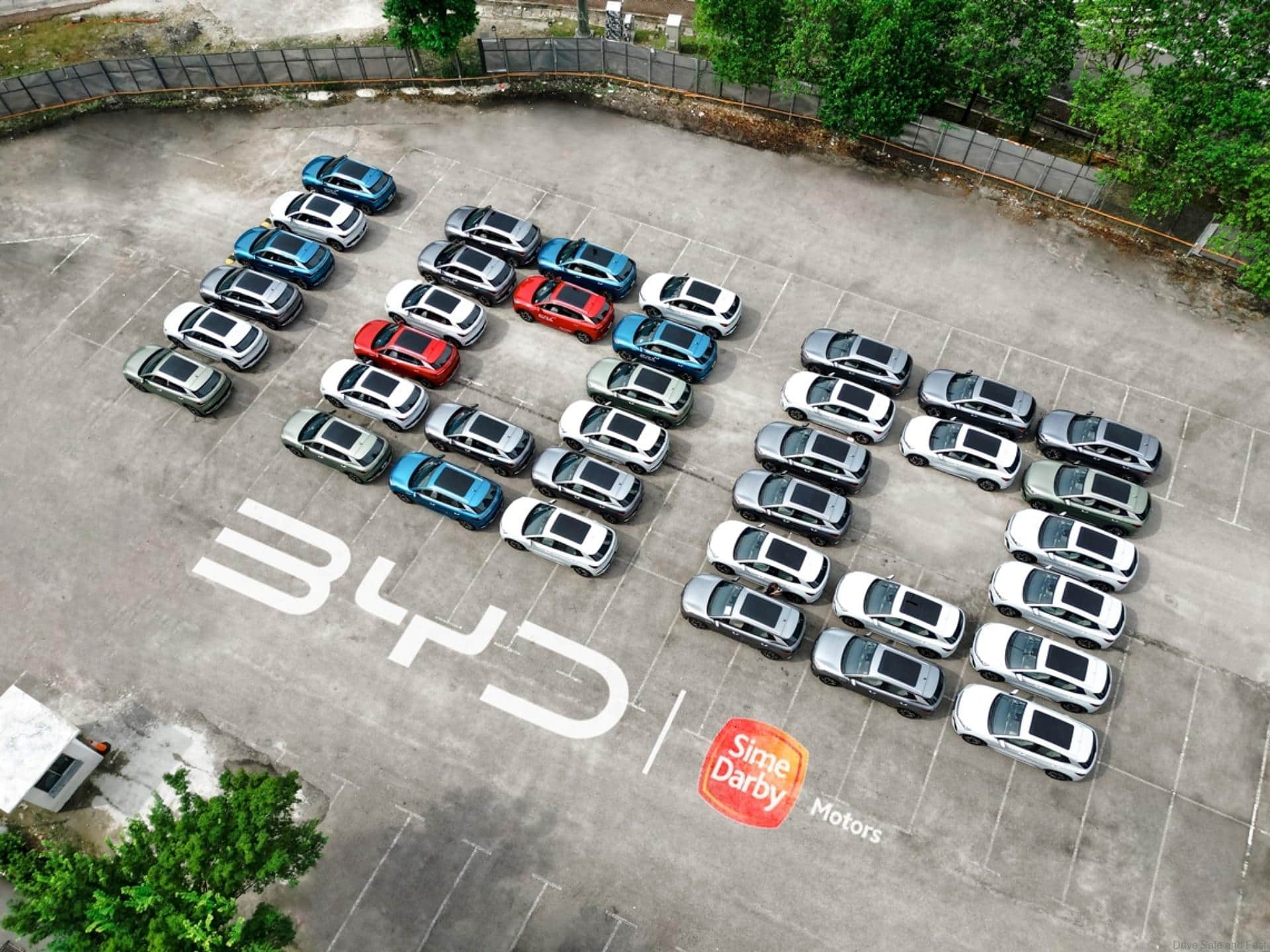 Mr Goh added, "When I first saw it here, I have to say the design, specifications and performance of the BYD Atto 3 truly surpassed my expectations, and on top of all that driving an EV is also better for the environment."
On top of that, the BYD Atto 3 is also available in two variants with the standard version starting from RM149,800 while the extended range version starting from RM167,800. The car also comes in five vibrant colour options, namely Surf Blue, Parkour Red, Boulder Grey, Forest Green and Ski White.
Additionally, the BYD Atto 3 also contains state-of-the art features and also offers great battery range. The car is capable of travelling up to 480km on a single charge and is Built on BYD's cutting-edge technology with the e-platform 3.0. This means the car features intelligence, efficiency, safety and good looks. It's the whole package.
Now, the BYD Atto 3 has so much more going for it and we have already written about it so here is a link in case you want to know more about the car. Otherwise you can also check out the Official BYD Sime Darby Website linked here to know more as well.