Cars
Published on February 22nd, 2023 | by Subhash Nair
0
Hyundai Kona Electric e-MAX Review: If I Were To Buy An EV Today
The Hyunda Kona Electric e-MAX is secretly one of the best EV options in Malaysia today.
The electric vehicle (EV) market in Malaysia isn't quite booming, but it's certainly growing rapidly. It seems almost every other month a new EV is introduced to the market. And it's not for nothing – the cars themselves are better and the charging infrastructure is improving. More than anything though, the tax structure has become excessively forgiving.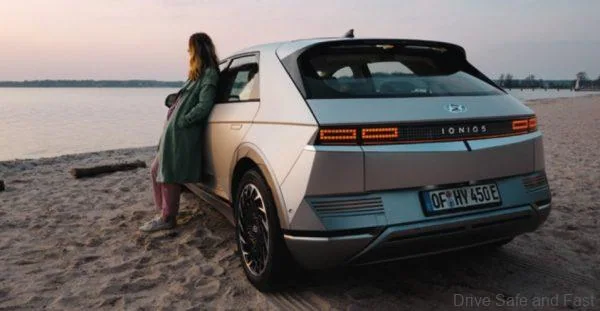 Think about this – you could buy a Porsche Taycan Turbo with more horsepower and torque than a McLaren F1 and pay less than a Perodua Axia owner in annual road tax. Thanks to very liberal tax exemptions across the board for battery electric vehicles, the very desirable IONIQ 5 can be purchased for less money than a BMW 3 Series. Of course, the value-conscious Malaysian market has gone on a mad spending spree in response to these temporary conditions. We've heard of customers placing multiple bookings at multiple showrooms and sometimes across multiple brands.
But what many of these EV enthusiasts probably haven't thought about is what happens to the cost of ownership once the government's road tax exemption disappears in about 3 years. Some will swallow the depreciation and get rid of their EVs in that time. Others will have to start saving up for when 2026 rolls around.
This is supposed to be an article about why the Kona is probably the only EV I would ever purchase and I haven't even started talking about the car yet. That is about to change.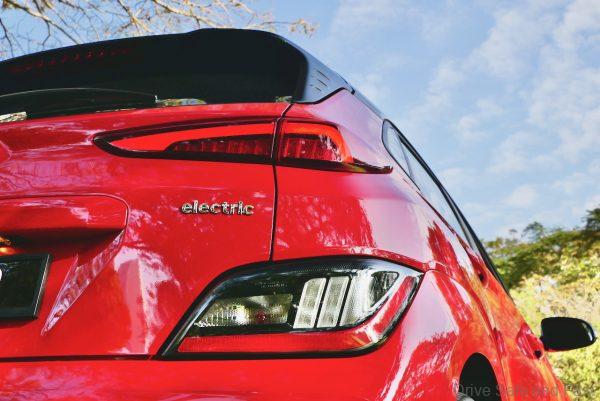 The Kona Electric was actually one of the first EVs to be launched around the time of the tax exemption announcement. Hyundai Sime Darby Motor beat everyone to the punch, and yet there's less excitement for this particular vehicle than for the completely unfamiliar BYD brand. Why is that? Well, I think the reasons why it's not the most popular EV in Malaysia are exactly the reasons why it should be.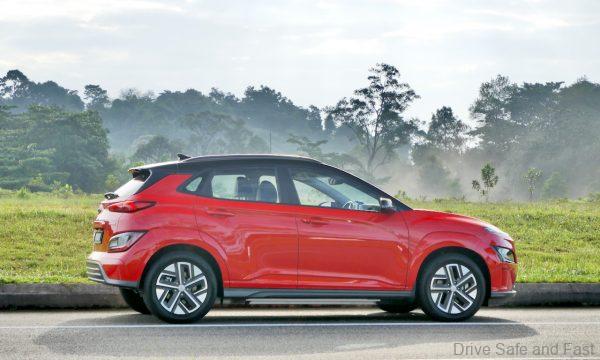 It's A Conventional Car That Has Been Made Electric
Yes, there's a petrol-powered Kona. The Kona Electric was not made on a dedicated battery electric vehicle platform. It wasn't designed from the ground up to be an EV. That is actually a good thing in this case.
Besides the 'push-to-select' gear selector, there's really nothing in the Kona Electric that feels foreign to the average car driver.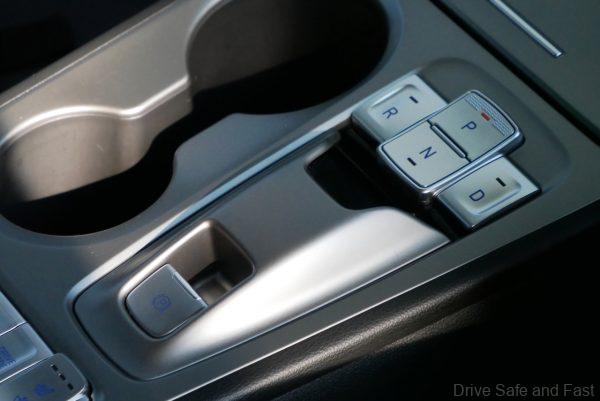 There's no gigantic distracting iPad in the middle, there's no minimalist interior with a dashboard made of recycled bottles, there's no transforming centre console, there's no driver-facing camera that constantly records your eye-movement.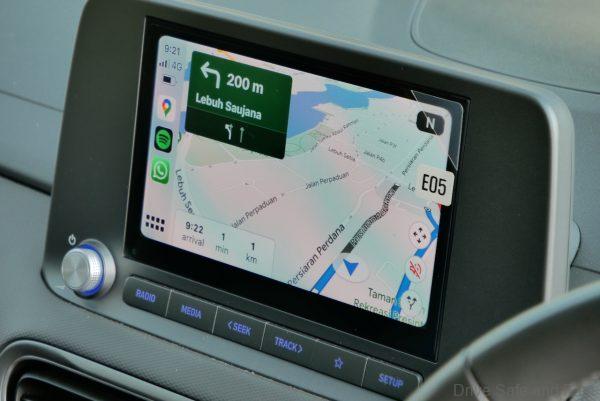 It feels just… like a car. But quieter. All the fundamentals are solid – there's wireless Apple CarPlay and wireless charging, the interior is high-quality despite not being too fancy.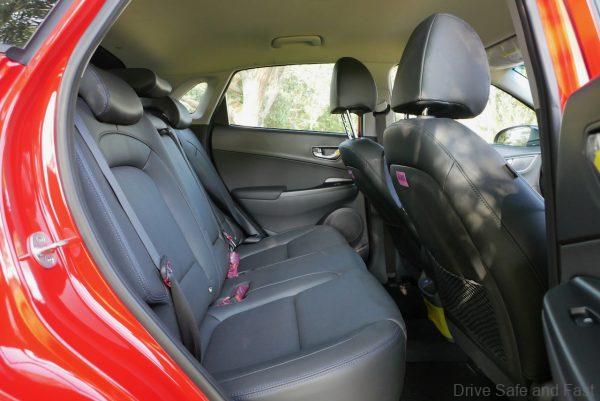 It Doesn't Stand Out As An EV, There Are Petrol Konas
The Kona Electric barely stands out next to the petrol model. But how often do you even see the petrol model? That thing was launched after the Proton X50 and got totally pummeled in sales here. The Kona Electric actually turned a lot of heads especially in this Ignite Flame dual-tone colour.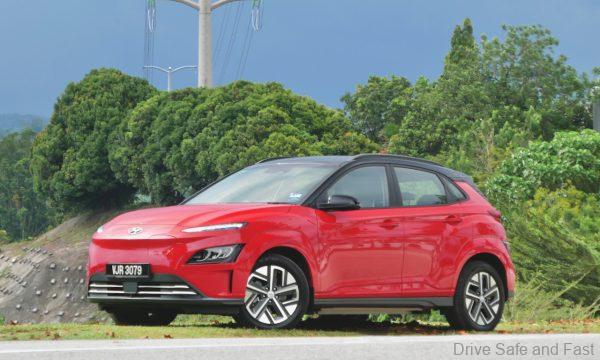 And if you check out the website, they've actually got a whole roster of eye-catching colours. Personally, I'd dress it down a little with the green 'Misty Jungle' shade.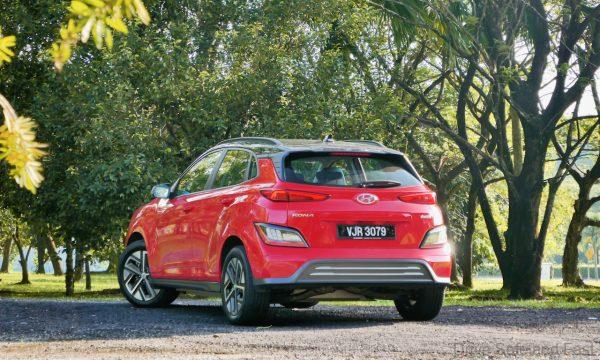 It's a Hyundai, I Want Something More Exotic
Well, do you? Probably not in practice. Electric vehicles are still a relatively new class of product in the world. Who knows how they'll age in equatorial countries.
Yes, the Chinese brands are killing it in their domestic market, but the ones here are relatively new and don't yet have the after sales reach of a long-established brand like Hyundai. And of course you could get an EV from a premium brand, but also remember you're faced with premium aftersales and parts pricing too.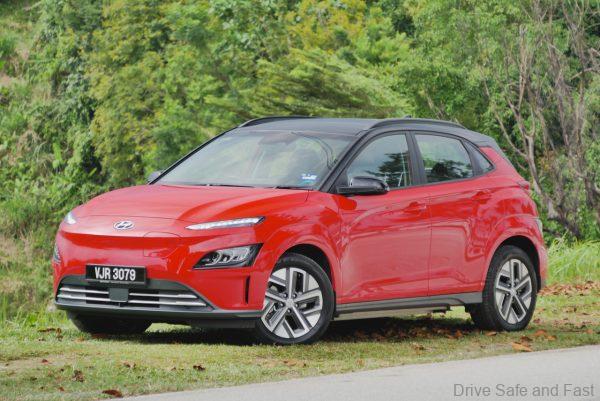 It Doesn't Charge Fast Enough
On the Kona Electric e-Max, 11 kW AC charging and 100 kW DC Fast Charging. Not the fastest on the market, but really not bad at all. I used the Kona Electric e-Max for a week (and the e-Plus version for a week as well) and had enough range at the end of my drive for another 160-240km of driving. If you're only going to charge up once a week, these charging options are more than adequate. If you're going on a long-distance trip, just take a look at its range: 484km. That's enough for just about any 4-hour road trip in Malaysia. You shouldn't be driving any longer than that, but if you are, take an hour to nap while it charges up.
It's Not That Fast For An EV
After driving the Tesla Model X, the Mercedes-EQC and the Volvo XC40 Pure Electric, I can honestly say that the Kona Electric e-Max was the least tiring and most enjoyable to go all-out in. Plus, there's a hidden advantage to having a reasonable amount of power.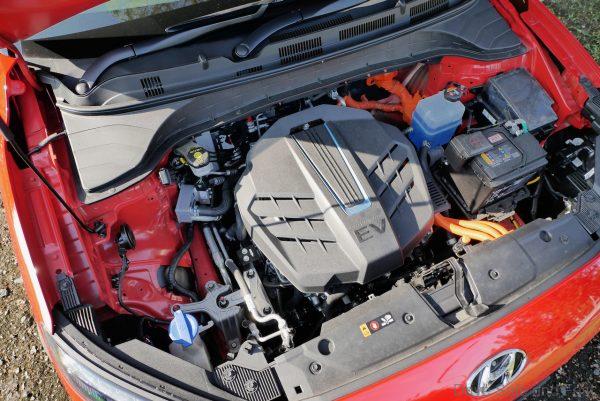 When 2026 rolls around, an IONIQ 5 Max owner is going to have to pay RM2,703 a year on road tax. a Kia EV6 owner – RM3,039 a year. Even in this MAXed out configuration, Hyunda Kona Electric owners only have to pay RM903 a year. Yes, the e-Plus model only costs RM243 a year, but the 484km range on this one makes it much more practical as an ICE replacement without breaking the bank.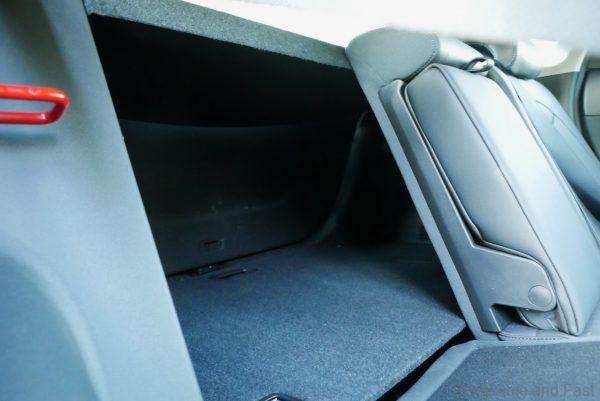 Should You Buy A Kona Electric e-Max?
If you're going to make the switch to EVs but you don't have a tonne of cash to splurge, the Kona Electric e-Max is probably the best way to do it in Malaysia. An established brand, strong fundamentals, good looks and an 8-year/160,000km warranty on the battery. We would opt for the RM10,000 5-year vehicle warranty as well for better peace of mind.
Hyundai Kona Electric e-MAX Specifications
Engine: Single Permanent Magnet Synchronous Electric Motor
Battery Capacity: 64kWh
Range: 484km
Charge Type: 11kW Type 2 (AC) and 100kW CCS2 (DC)
Min Charge Time: 7.5 hours (AC) and 47 mins (DC)
Transmission: Single Speed Reduction Gear
Max power: 208PS
Max torque: 395Nm
Top Speed: 167km/h
0-100 km/h: 7.9 seconds
Price: RM208,348